When comparing WhatsApp Plus and GBWhatsApp, we will not find any major differences that would lead us to choose one or the other. The factors that may lead you to decide in favor of one or the other will be more personal matters and preferences than what has to do with the operational aspects of each of the MODs. The two, besides allowing us to do anything already available on WhatsApp Official, offer interesting additional functions, but far from being different, they are identical. However, there are a few nuances that are worth dwelling on.
WhatsApp Plus vs. GBWhatsApp: which one is better
To tell the truth, it can not be said that one is better than the other. Both offer users very similar features also present in many other MODs. For this reason, thousands and thousands of users opt for these options instead of using the official WhatsApp Messenger app. Even considering the risks this entails, including the possibility of being temporarily or permanently banned from WhatsApp's messaging service.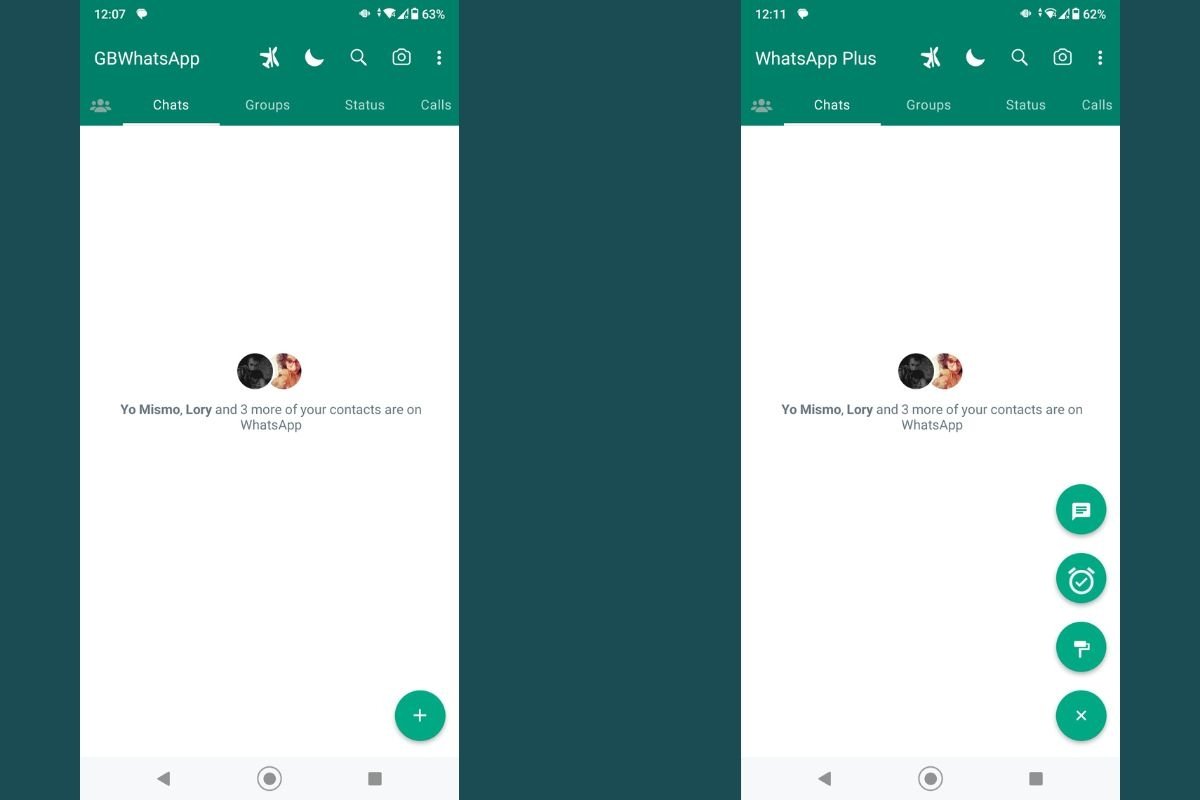 There are hardly any differences between WhatsApp Plus and GBWhatsApp
Main features of WhatsApp Plus and GBWhatsApp
As we said, WhatsApp Plus and GBWhatsApp have very similar features. These are the highlights of both:
Interface customization options: both allow you to customize the user interface with a wide variety of themes and custom colors.
Advanced privacy options: GBWhatsApp and WhatsApp Plus offer advanced privacy options, such as the ability to hide the connection status, hide the double blue check, hide the audio recording message, and hide the viewed mark, among others. It is also possible to hide the typing status, which means that your contacts will not know when you are writing a message, your last connection time, or your Online status. All this without having to give up seeing this information on your contacts.
Advanced chat customization options: both apps allow you to customize chats with advanced customization options, such as changing the chat color, adding visual effects to the wallpaper, and switching fonts, among others.
Greater control over application settings: both allow you to control more application options than the official WhatsApp application, such as image quality or the visibility of the navigation bar.
Double account: both allow you to use two WhatsApp user accounts on the same device since the system sees them as separate apps from the official WhatsApp app.
Main differences between WhatsApp Plus and GBWhatsApp
The differences between the two applications come down to small details. These would be the most noteworthy:
Different user interface: both have a very similar and almost identical user interface, although there are small design details such as navigation options or button design that help differentiate them.
Chat customization options: these differences tend to become smaller and smaller to the point of being practically identical. One that we can mention is the WhatsApp Plus option to display a custom Forwarded label.
Both MODs offer customization themes, but we can find different ones in one or the other.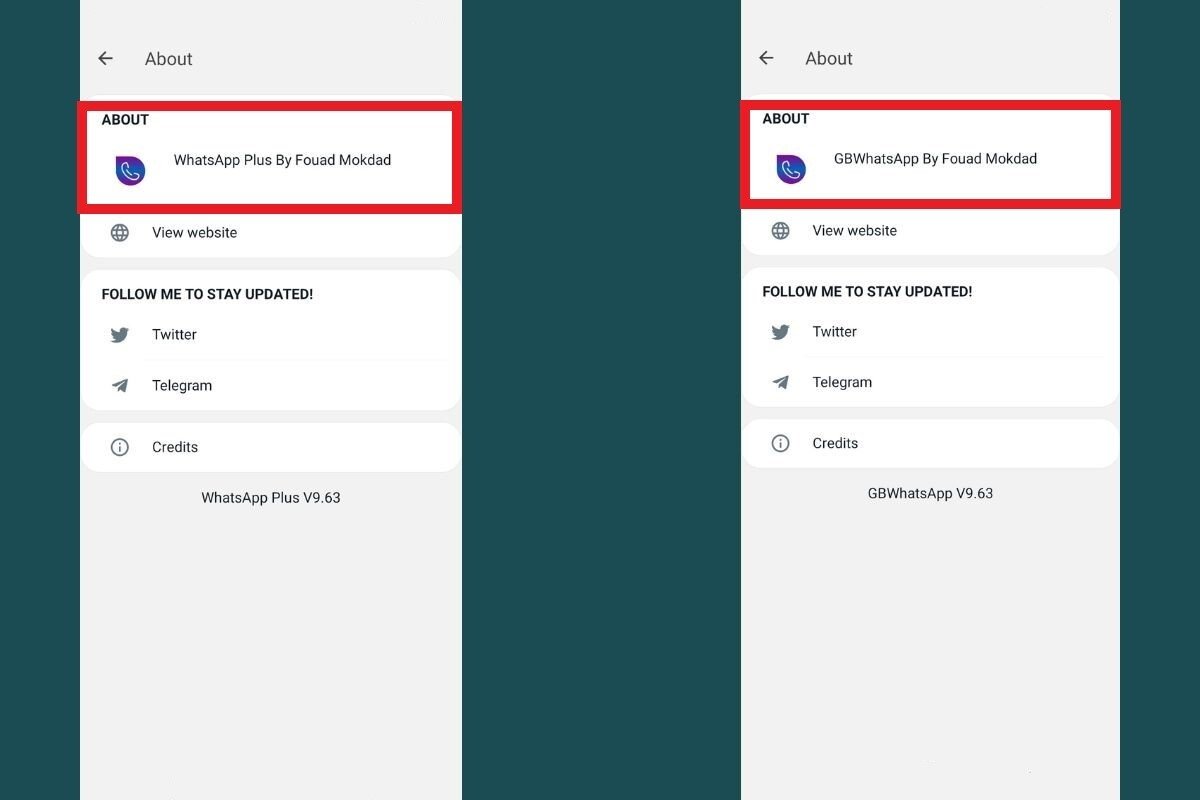 The only differences between WhatsApp Plus and GBWhatsApp are slight details
Advantages of WhatsApp Plus over GBWhatsApp
Although WhatsApp Plus used to boast some advantages over GBWhatsApp, such as a more customizable user interface, more privacy options, or more possibilities for editing photos, nowadays, the differences are minimal. So if you have to decide on using one or the other, it is a matter of trying both and seeing what minimum differential aspects of both, such as interface or navigation, fit better with your way of using WhatsApp. Keep in mind that we are talking about two of the best MODs, so the competition between them is tough.