Copying two DVDs becomes a simple task if the right tool is used. Nero, a specialized software for handling physical media such as CDs or DVDs, lets you create exact copies quickly and easily. To start, you just need to access Nero Start, the main application of the suite. There, select the Nero Burning Rom option, located in the Burn & Rip column.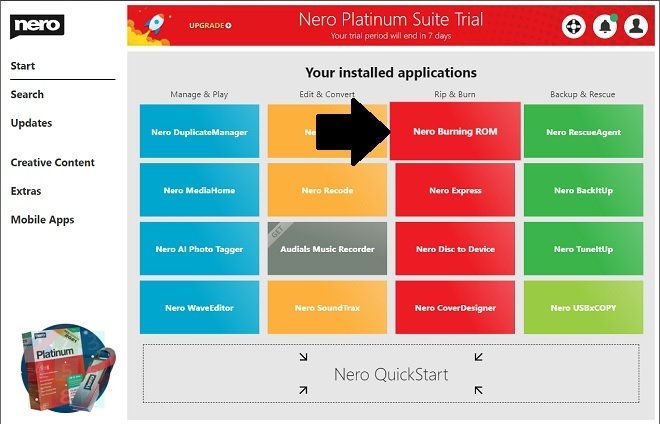 Open Nero Burning ROM
Click on File, and in the list of options, select New to start a new project.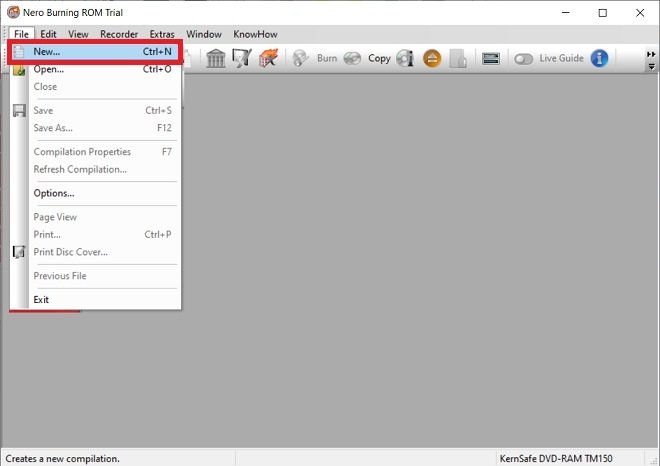 Create a new project
Use the drop-down menu at the top of the pop-up window and choose DVD. This way, you will see all the functions of the application related to this format.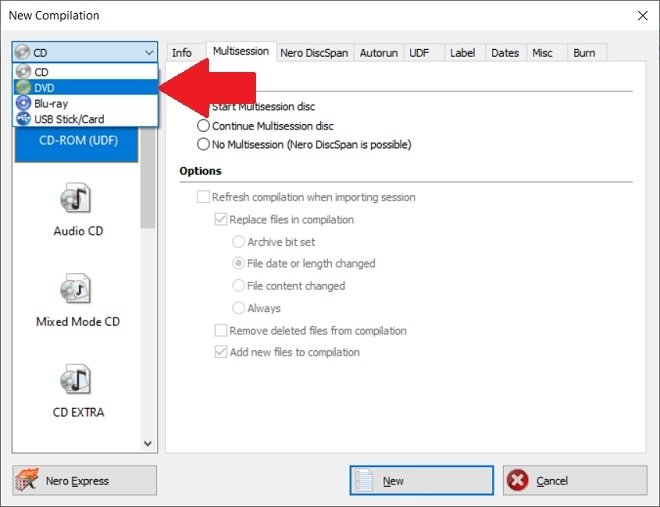 New DVD project
Then, you must locate DVD Copy and click it to start the process.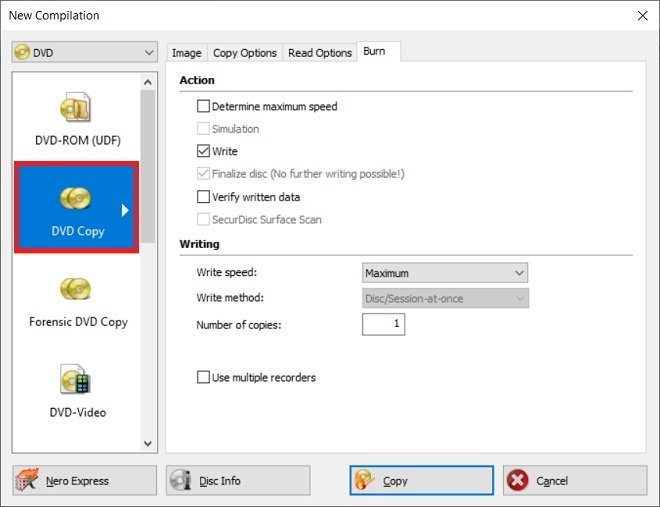 DVD copy options
In the Copy Options tab, select the drive where you have inserted the DVD you want to copy. If you have only one reader unit, the source will be selected automatically.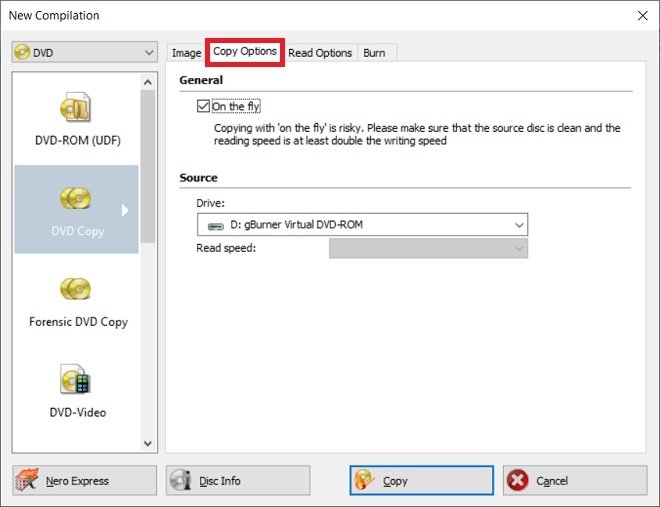 Copy options
Tell Nero Burning Rom that you want to start burning your DVD by clicking on Copy.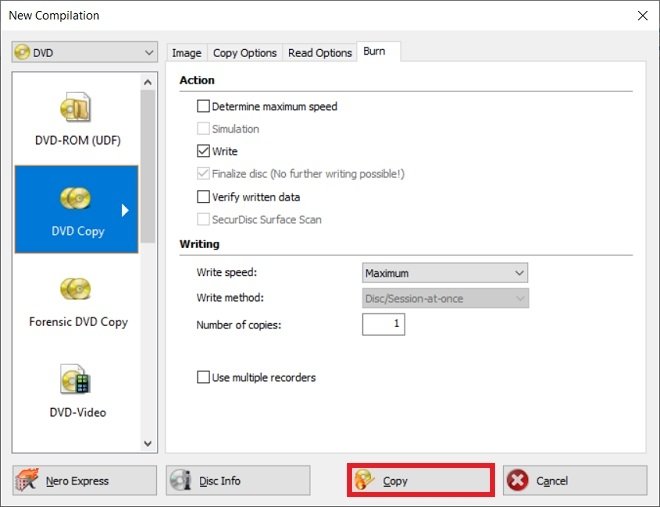 Start copying the DVD
From that moment on, Nero will copy all the content of the DVD to a disc image in NRG format. Then, the application will use that file to copy the data to an empty DVD. Therefore, we recommend that you keep an eye on the progress of the process since, at some point, Nero will ask you to remove the original DVD and insert the DVD where the copy will be made.
Of course, you can also use the NRG image as a backup, without having to burn it to an empty disc. Just save it to an external hard drive or upload it to the cloud for a copy of the entire DVD content.