Nero is much more than just a burning application. Today, it has become a complete suite that lets you perform different tasks. If you have just installed it, you can use this article to learn more about how it works. Nero Start is its main application and contains carefully classified shortcuts so that you can find the right tool in each case.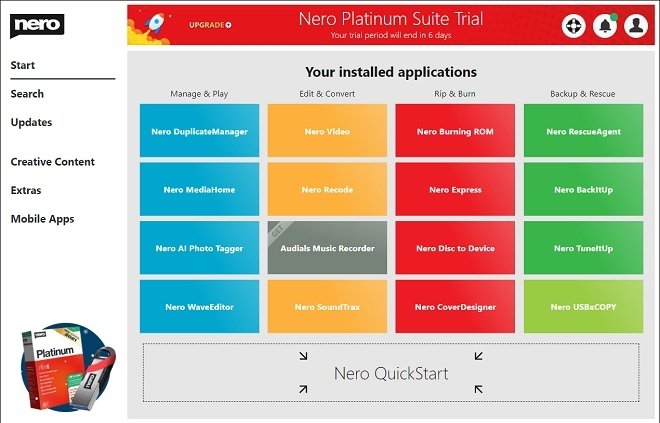 Main window of Nero Start
Also, by clicking on Updates, you will access pending updates.
Nero updates
From the Rip & Burn column, you can open the two-star applications of the suite, Nero Burning ROM and Nero Express. The first is the most complete one, while the second has fewer functions, but is simpler. When you open either one, a wizard will appear on the screen to help you start a new project. You can see what Nero Burning ROM looks like in the image below.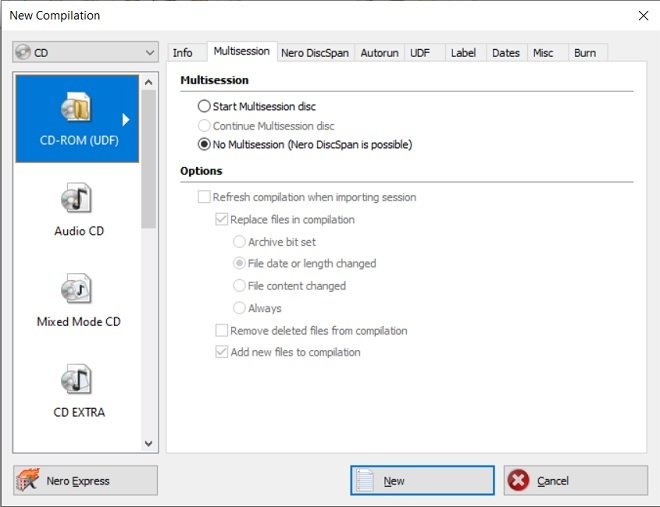 New project in Nero Burning ROM
In the welcome window, you can choose if you want to burn a CD or a DVD, what its format will be, and some additional options. Interestingly, you will also find a button that lets you "jump" to Nero Express. By selecting New, you will access the creation area.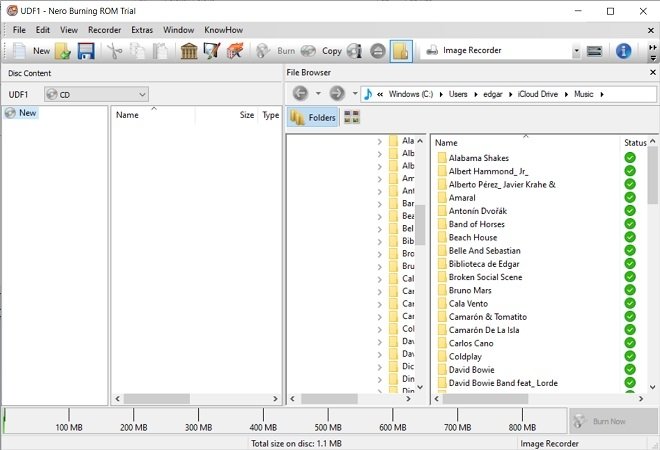 Main window of Nero Burning ROM
Add all the files you want to include on the disk and click on Burn Now. The recording process will start immediately.
Nero Express, on the other hand, is perfect for quick tasks. When it starts, it also displays an assistant, although less rich in options.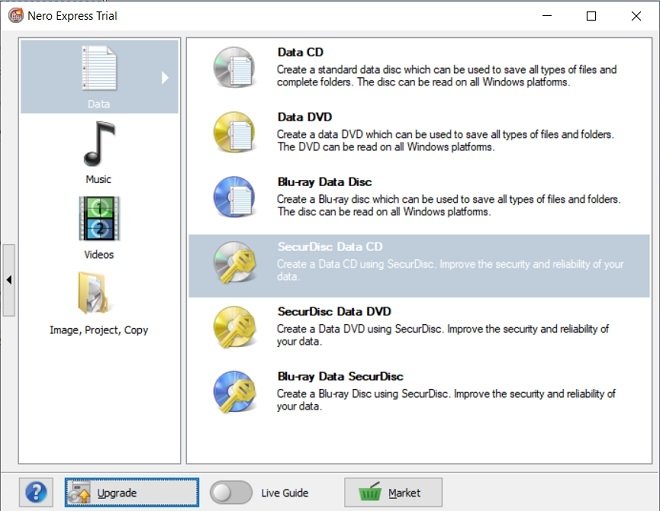 Nero Express assistant
In this case, you will have to choose the format of the files you are going to record, choosing from Data, Music, or Videos, and Nero Express will offer you the most suitable option. Once this is done, you will see that the creation window is much simpler than that of Nero Burning ROM.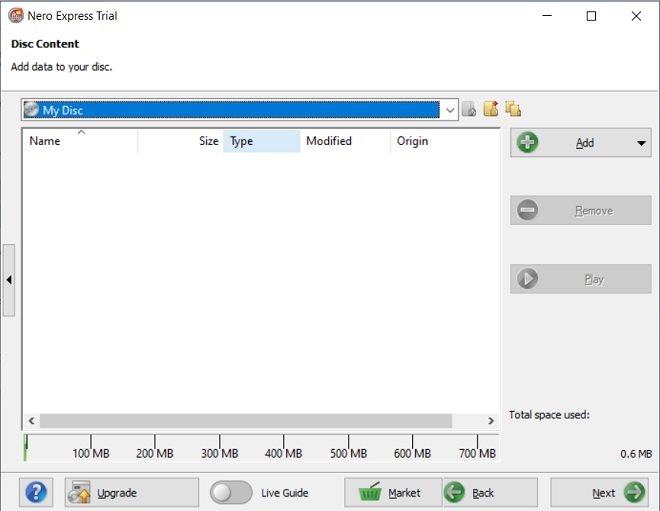 Window to add files
By clicking on Next, you will have the possibility to modify some additional options and start the recording process.
In this guide, we have focused on the two most popular applications of the Nero suite. However, from Nero Start, you can also access the rest of the tools such as Nero Video, Nero Media Home, Nero DuplicateManager Photo, Nero BackItUp, Nero Recode, and Nero AI Photo Tagger. Each one serves a different purpose, although they are generally as easy to use as the Nero Burning ROM and Nero Express.