To enable the dark mode on WhatsApp, you need to make sure you have the latest available version of the app. At the end of this guide, you will be able to download it. To start, open the app and go to the settings by tapping on the icon with the three vertical dots in the top right corner of the chat window.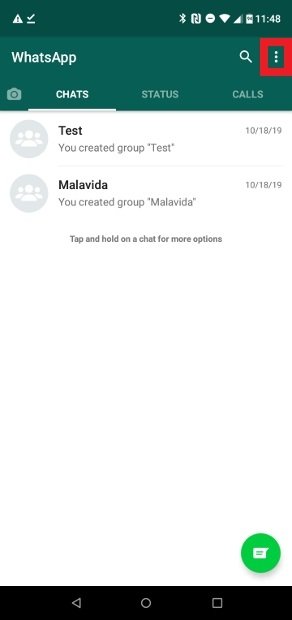 Press the icon with the three vertical dots
Next, tap Settings in the pop-up menu.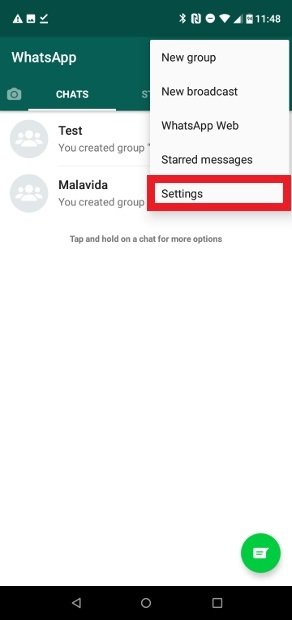 Access Settings
Go to the Chats section.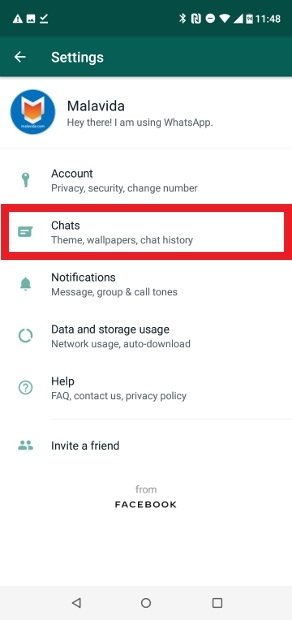 Go the Chats section
At the top of the window, you will see the Theme option, just tap it.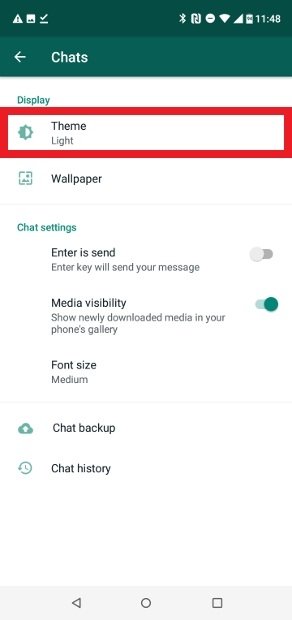 Press on the Theme entry
In the new pop-up menu, select the option Dark.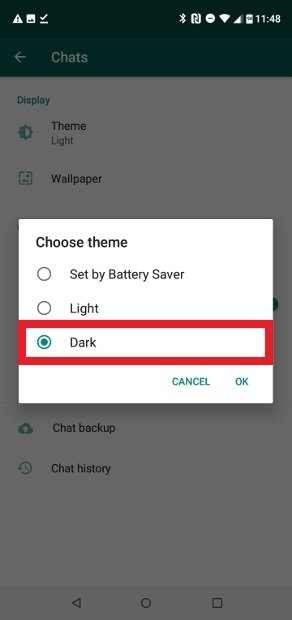 Choose the Dark option
As you can see in this last menu, there are 3 different options:
Set by Battery Saver: determines which mode to use based on the battery saving settings you have in the Android settings.
Light: this is the normal mode that you are currently using.
Dark: is the option to apply the dark mode to WhatsApp independently of the operating system.
From now, the WhatsApp interface will be displayed in dark colors: black, gray, and dark green.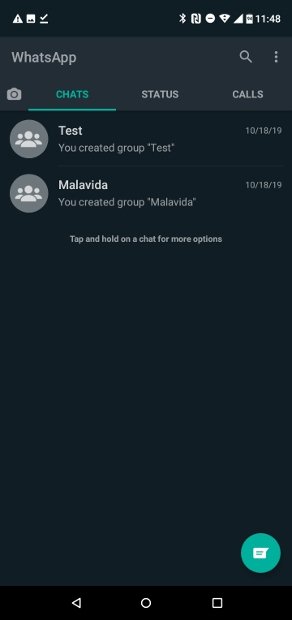 WhatsApp Messenger with the dark mode enabled
Why use the Dark Mode on WhatsApp? There are several reasons. One of them can be purely aesthetic. Another reason is to save battery life, but you should keep one thing in mind: this saving only happens if your device has an AMOLED screen where it is possible to "turn off" the pixels on the screen. If your screen is IPS, there will be no reduction in consumption as the pixels will still be on even if they are black.