The installation process of Daemon Tools is very simple and we will explain it below. First, we must download the EXE file that we will find in the download link at the end of this page. Once downloaded, the executable will automatically open and ask us to choose the license of use. We will select the one we are most interested in, free with advertising or paid with more options: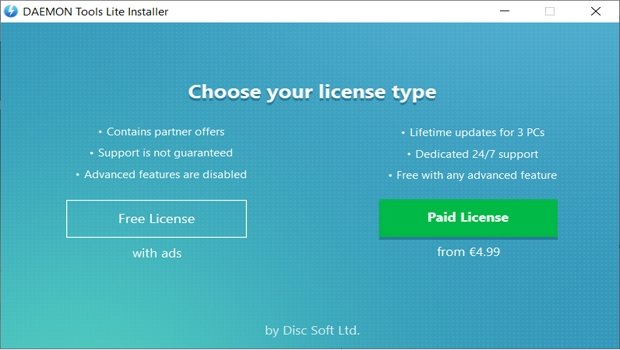 Choose the license type
The program will then start downloading and a progress bar will be displayed: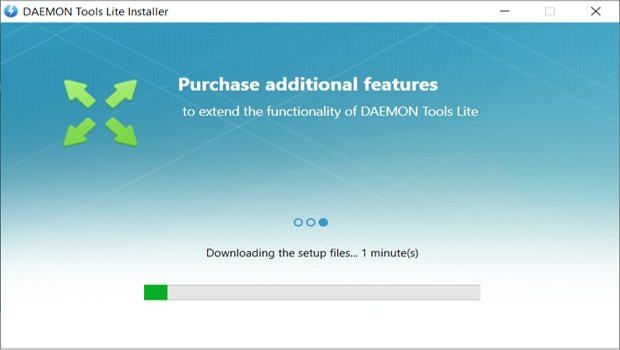 Download progress bar
Once the progress bar is finished, the Install button will be displayed, and we will have to click it to start the installation: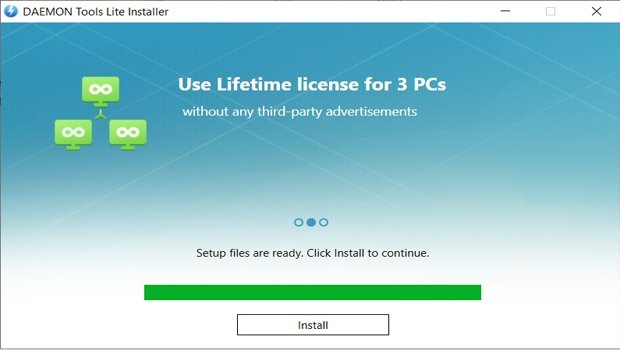 Download completed with the option to start the installation process
Again, it will show us a window with the choice of license type in case we want to change our mind. As we said before, the paid version has more options and does not include advertising but the free option is totally valid: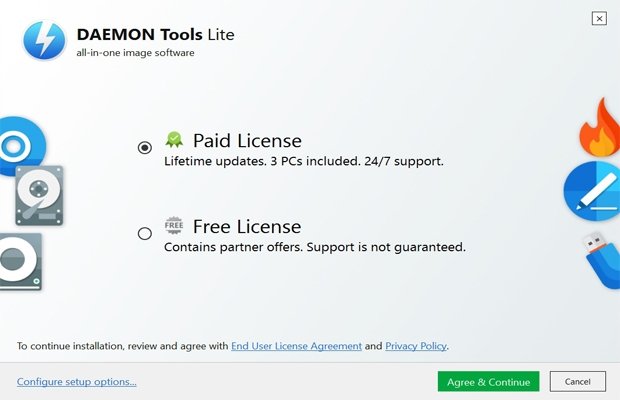 Reminder about choosing the license type
Clicking on Agree & Continue will show us the features of the software. Once we have reviewed them, we will click on Next: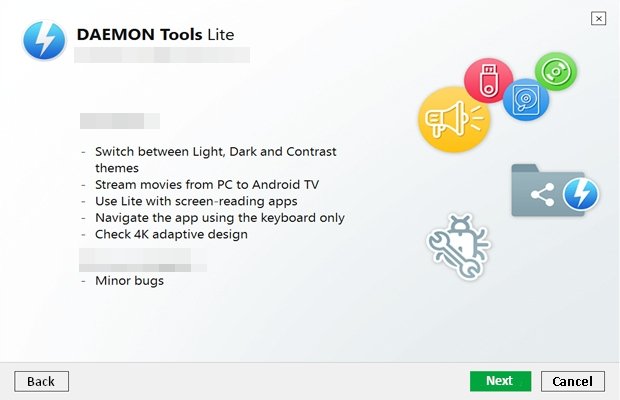 Daemon Tools updates
The following window will show us additional software to be installed. After reading, we will click on Accept, and the advertising software will be downloaded. If you do not want to install it and continue with the installation process of Daemon Tools, click on Decline: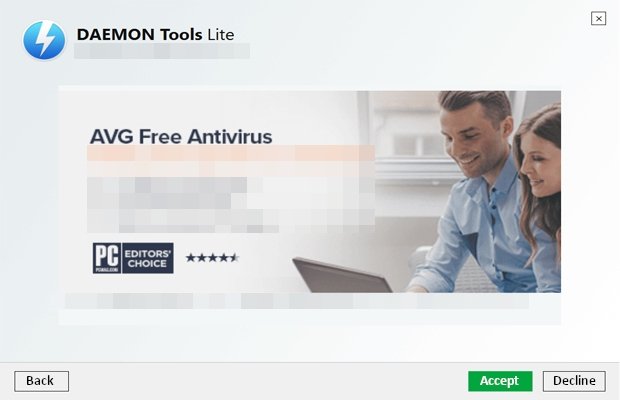 Option to install other software by means of ads
After this, the installation of Daemon Tools will begin, showing the progress bar: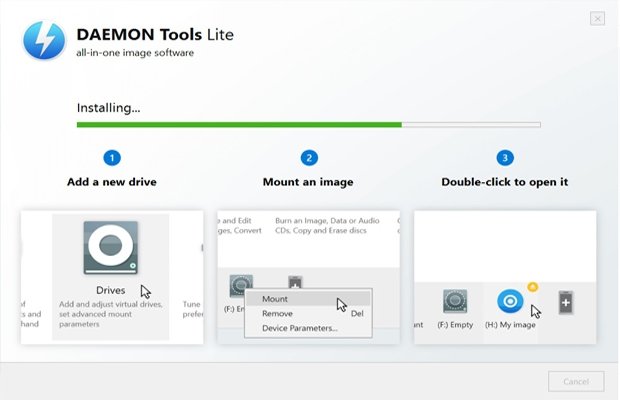 The program's installation progress bar
Once the installation is finished, it will show us a window indicating that it is already installed, and we will have the option to run the program using the Run button or close the window using the Close button.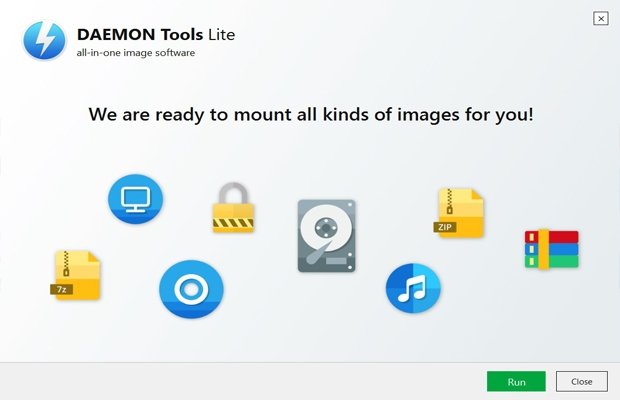 Option to run the program or close the window
And with this, we will already have Daemon Tools installed on our computer and ready to emulate virtual drives.