Are you having problems with an item purchased on Amazon? Do you have doubts about a product? In this case, it is best to contact the seller. Read on to find out how to ask a question to the distributor of a product sold on Amazon's Marketplace.
How to find the contact information to talk to an Amazon seller
To contact a seller on Amazon, all you have to do is open the official application of the platform and log in.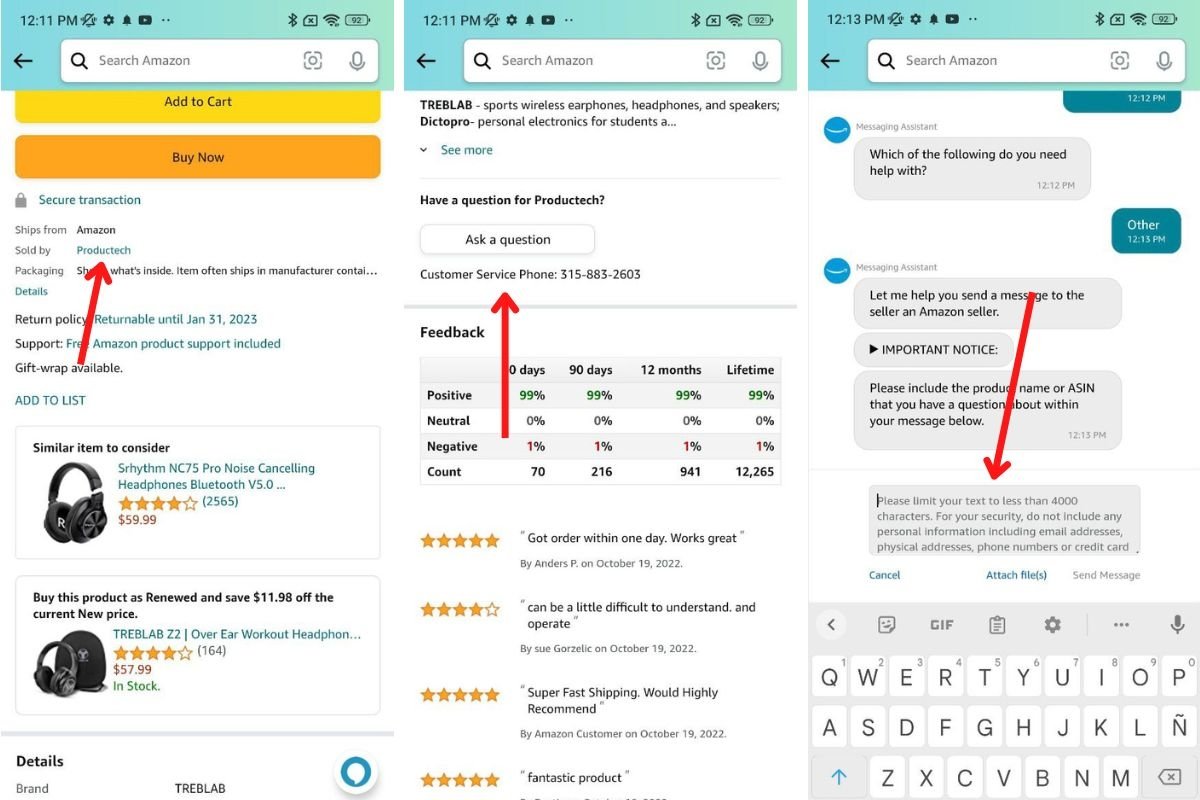 Contact an external vendor through Amazon's chat
Once you are in, follow these instructions to contact an Amazon seller:
Locate the product and open its information tab. You can do this using the search engine if you have not yet completed the purchase or from your orders section if you have already purchased the item.
Scroll down until you find the Sold by section.
Tap the name of the seller to access their contact information.
Tap the Ask a question button to resolve your questions about the article. In some cases, the customer service phone number, if provided by the seller, is shown.
Use the chat wizard to specify what your query is about.
By selecting the Other option, the chat is enabled. You can write text up to 4000 characters and attach files.
Although we have carried out this procedure from the Amazon Android app, it works identically on the web version of the platform. Remember that the above-mentioned indications are only used to send messages to marketplace sellers. If a product is sold directly by Amazon, use the customer service section to answer your questions.