Aptoide can fail for various reasons. If you are having problems downloading applications here are some possible solutions. The first is the simplest: reboot your device. In the world of informatics, and technology in general, putting a device back into operation can solve a lot of errors. To do this, just hold down the power button and tap on Restart.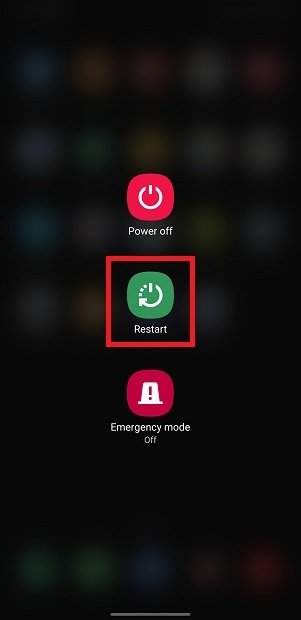 Reboot the device
If it does not work, there is still a chance to repair Aptoid. Open the notification button and check that the WiFi connection and the connection via mobile data are on. It is possible that you have disabled them for some reason and did not remember to activate them again.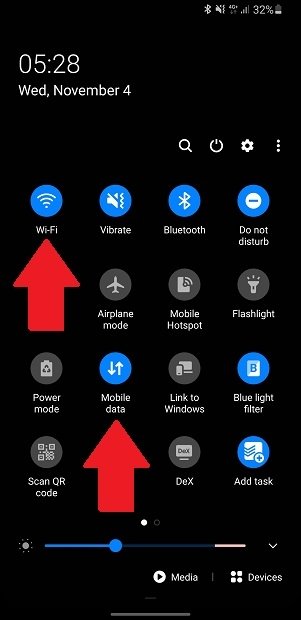 Check the connections
If these two actions have not been enough, then you will have to take more drastic measures. Go to the Aptoide application tab in the settings. To do this, hold down its icon and tap on the information button.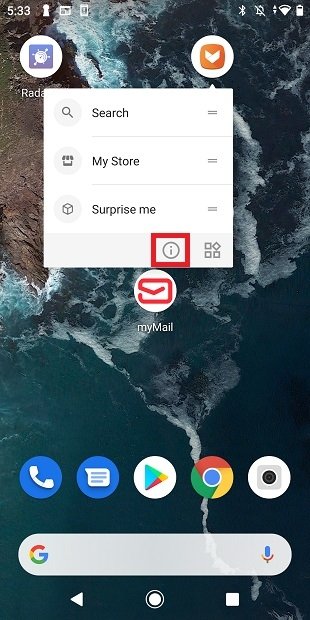 Open Aptoide's info
Stop the application completely using the Force Stop tool.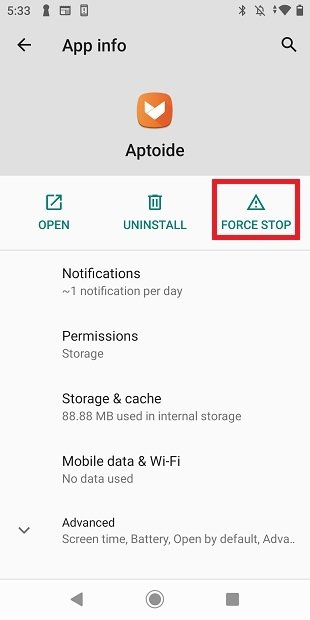 Force Aptoide to stop
Then, go to the Storage & cache section.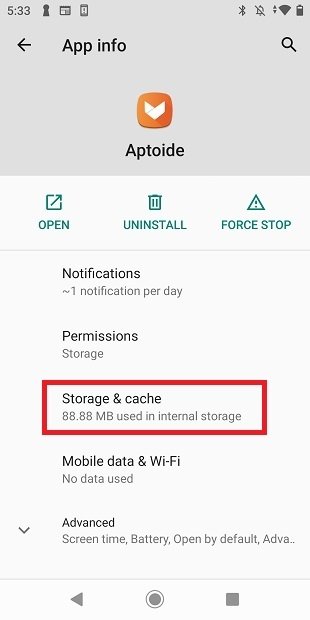 Open storage options
Tap on the Clear cache button. This will delete all files temporarily stored by the application, forcing Aptoide to reload them.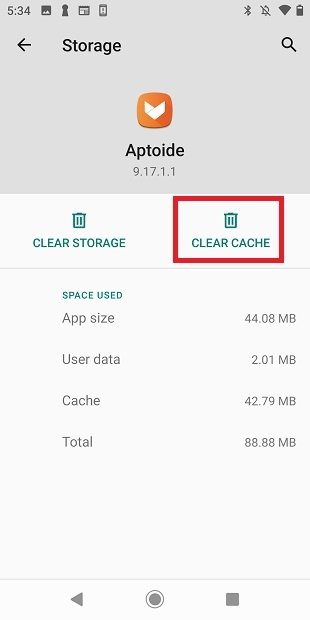 Clear an application's cache
Once you do this, go back to the app store and check if it works properly. If the problem persists, it is time to set the application to zero. This action is equivalent to reinstalling the entire Aptoid. Obviously, your data will disappear and you will have to log in again. Return to the previous screen and tap on Clear Storage.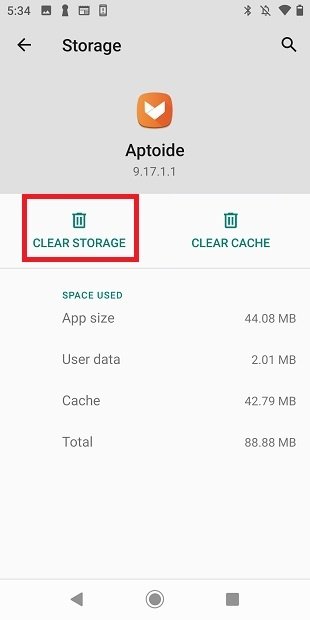 Full reset of the application
The guidelines that we indicate in this article solve most of the issues that can prevent the download of applications and games from Aptoide. However, they are not infallible because there are other factors involved. For example, the servers of the company may not work properly. It is also possible that your Internet connection, although active, presents some kind of problem. Finally, discard that your device is failing. You can do this by using a different application and trying to establish an Internet connection. If you cannot, there is a possibility that something is wrong with the hardware on your phone.