Although Fortnite was removed from the Play Store and App Store for breaking the in-app payment system rules, Microsoft now offers us to play this game without downloading it using xCloud. In other words, no additional installations or subscriptions of any kind are required. Would you like to play a few matches for free? Well, read on and find out how.
How to play Fortnite without installing it on Android, iPhone, and iPad
Playing Fortnite on a mobile device without downloading it is quite easy. All you have to do is follow the steps below:
Log in to Xbox Cloud Gaming.
Create a Microsoft account.
Log in to your account.
Search for Fortnite on the platform.
Tap the green button to start playing in the cloud.
Wait until the game is launched.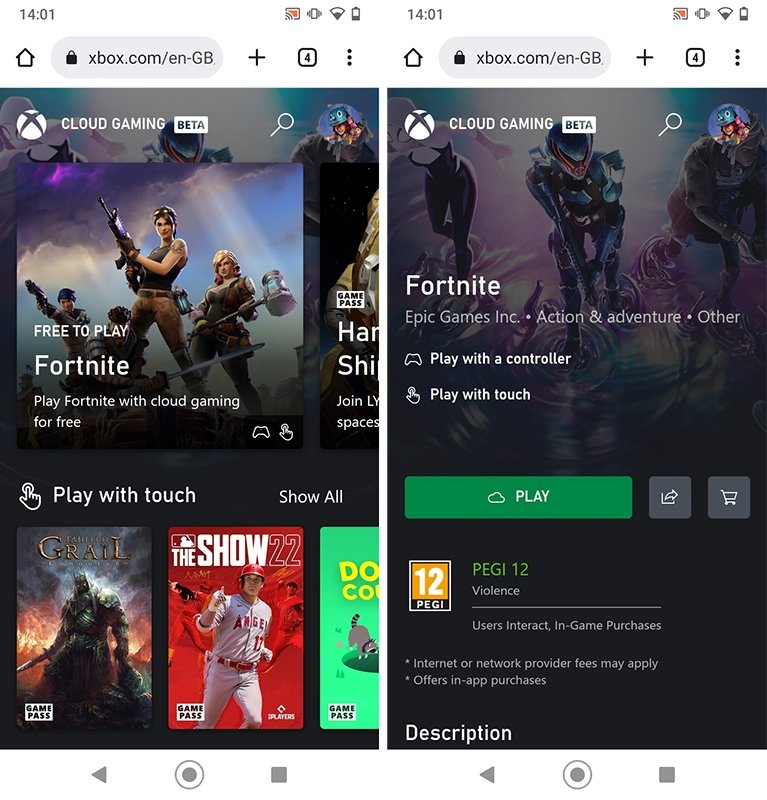 Fortnite's datasheet on Xbox Cloud Gaming
The main advantage of this new method to play Fornite on smartphones is that, for being a cloud-based game, there are no hardware requirements. This lets us play the game with any device, although a stable internet connection is necessary to prevent issues while playing.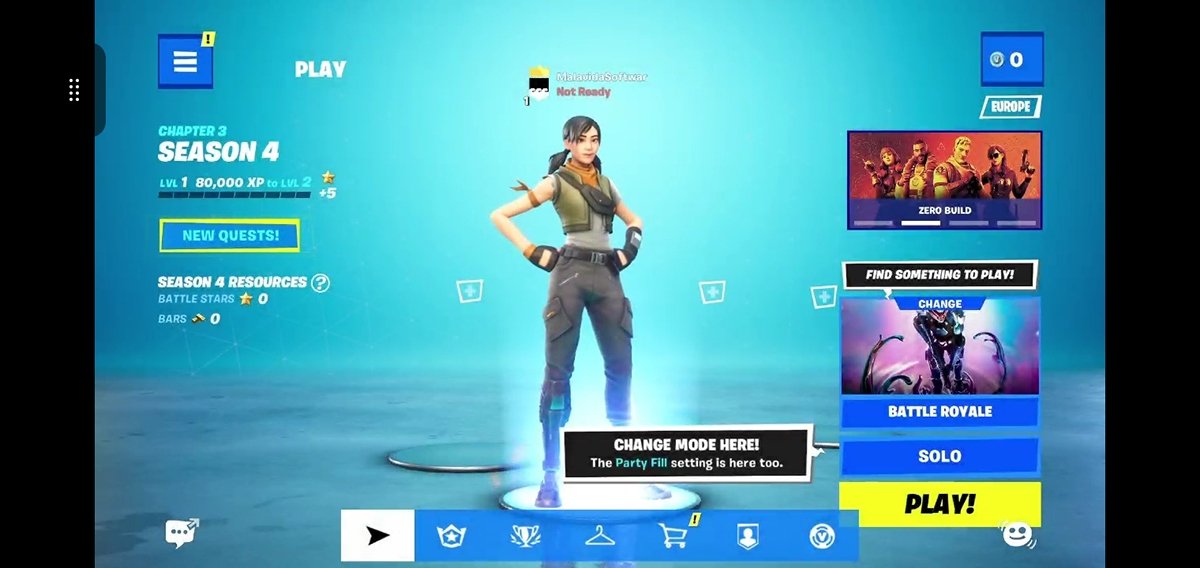 Game of Fortnite on the cloud from a smartphone
In addition, Microsoft gives us the possibility to play using the touch screen or connecting a controller. However, the game still features in-app purchases, although you can play for free.
What is Xbox Cloud Gaming and how can you use it to play Fortnite on a smartphone
Xbox Cloud Gaming is the temporary name Microsoft has given to its Xbox cloud gaming service. This platform lets us play the company games from any compatible device, including smartphones, iPads, computers, and certain smart TVs.
You can play any game that you already have and also those that are available for free, such as Fortnite. However, the platform only includes the base game, as the revenue for the company comes from in-app purchases.