If you've tried out GBWhatsApp but you're not very impressed and you want to go back to the original version of WhatsApp with all your chats and their information, it's quite easy. To start off, make a backup of your chats in GBWhatsApp. For such purpose, go to the Chats tab, press the icon with the three horizontal lines in the top right corner, and access Settings.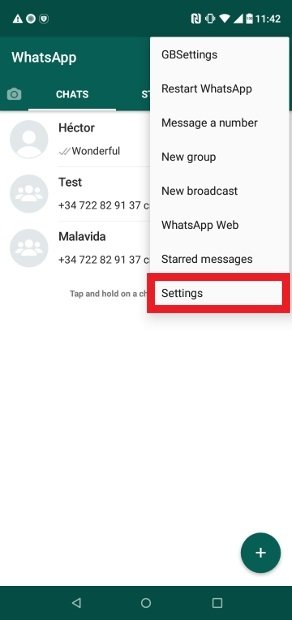 Access GBWhatsApp's settings
Then, search for the Chats section on your screen and access this menu.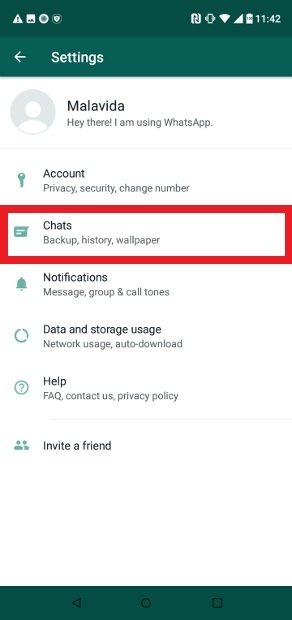 Press Chats
In the next window, search for the Chat backup option and press the button.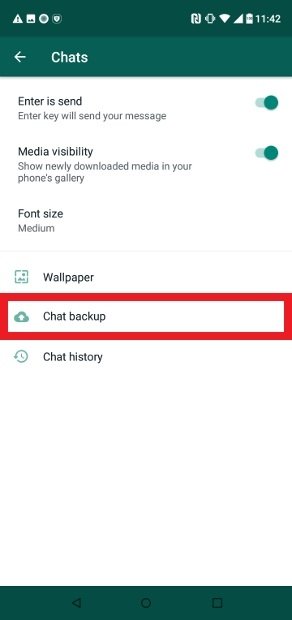 Search for the Chat backup option
Press the green Back Up button to create a backup on your phone's internal storage.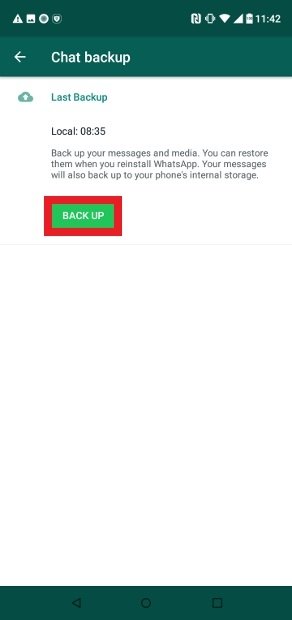 Press Back up to create a local backup of your chats
You now need a file explorer to rename the GBWhatsApp folder to WhatsApp on your phone's internal storage. In this case, we'll use one of the most popular options: ES File Explorer.
Download and install ES File Explorer and open it on your phone. Press the upper bar to view the folders of all the apps installed on your phone.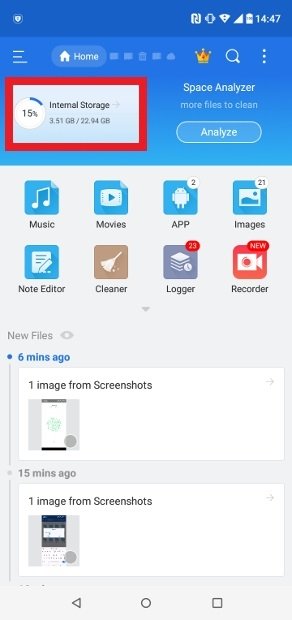 Open ES File Explorer and access your internal storage
You have to locate the GBWhatsApp folder amongst all the existing folders and rename it. For such purpose, once you find the folder, keep it pressed for a few seconds. That will drop down an options menu where you have to select Rename.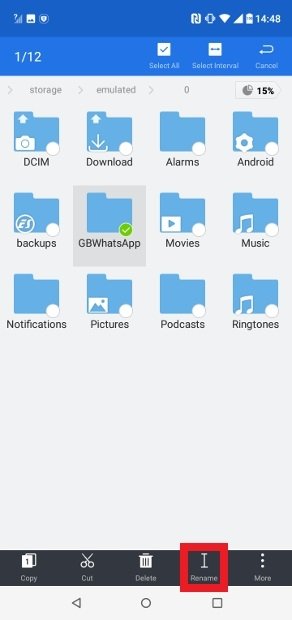 Find the GBWhatsApp folder in your internal storage
Change the name of the folder so it's now called WhatsApp. Repeat the same renaming operation with all the folders inside that also contain GBWhatsApp in their name. You have to remove that "GB" prefix from all the subfolders.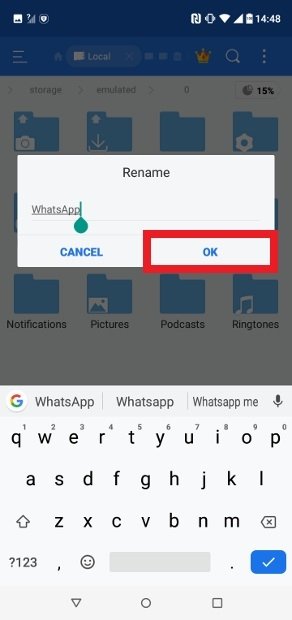 Rename the MOD's folder
Now download and install the original WhatsApp Messenger as usual. When you open the app, carry out the usual phone number verification process. Just when you do so, if you've done everything correctly, a new window will pop up waring you about the presence of a backup. That's the GBWhatsApp backup that we've just renamed. Press Restore and you'll be able to start chatting with the official client but keeping all the conversations you started in the MOD.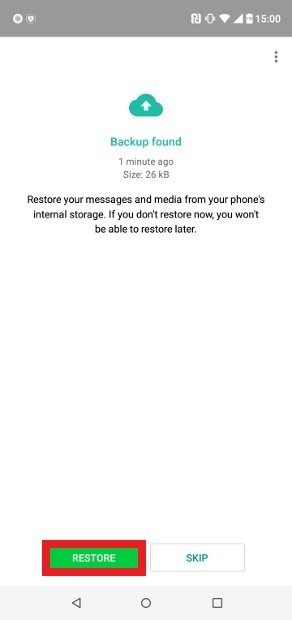 WhatsApp detects a GBWhatsApp backup
From that precise moment you should have your GBWhatsApp information in WhatsApp Messenger. Now it's up to you to decide whether you want to delete the MOD forever or keep it installed: your data won't be going anywhere.
GBWhatsApp is one of the most popular WhatsApp Messenger MODs, a modified version that doesn't leave any traces of your activity reading messages or connecting to the app: your contacts won't be able to see your latest online time or know if you're connected at that precise moment. It also offers us quite a few graphical customization and style options. In any case, be careful because it's not an official app. Although it works file, it doesn't offer us the same guarantees as the real WhatsApp.