Most smartphones' specifications have greatly improved over the last few years. One of the most significant improvements was in photography, as today's smartphones can take photographs or record videos with a high level of quality. Therefore, most users prefer to use their smartphones rather than carrying around a camera, which makes having tools to manage image files in our smartphones essential. One of the best applications available on Android is Google Photos, an app that is way more than just a photo and video gallery. In fact, we can use this app to create movies from our images effortlessly, and in this article, we will explain how you can do it.
How to create movies and animations with your memories in Google Photos
As we said before, Google Photos has a series of tools that are simple to use and very useful. Thanks to the built-in editor of this application, it is possible to create short videos or animations with whatever photos we want from our gallery almost automatically. To do so, just follow the steps below:
Open the Google Photos application.
Once inside the app, select Library at the bottom right corner of the screen.
In the new screen, tap on Utilities.
Scroll down the screen and select Movie or Animation, depending on what you want to create.
Select the option you will use from those available in the app and choose all the photos you want to include.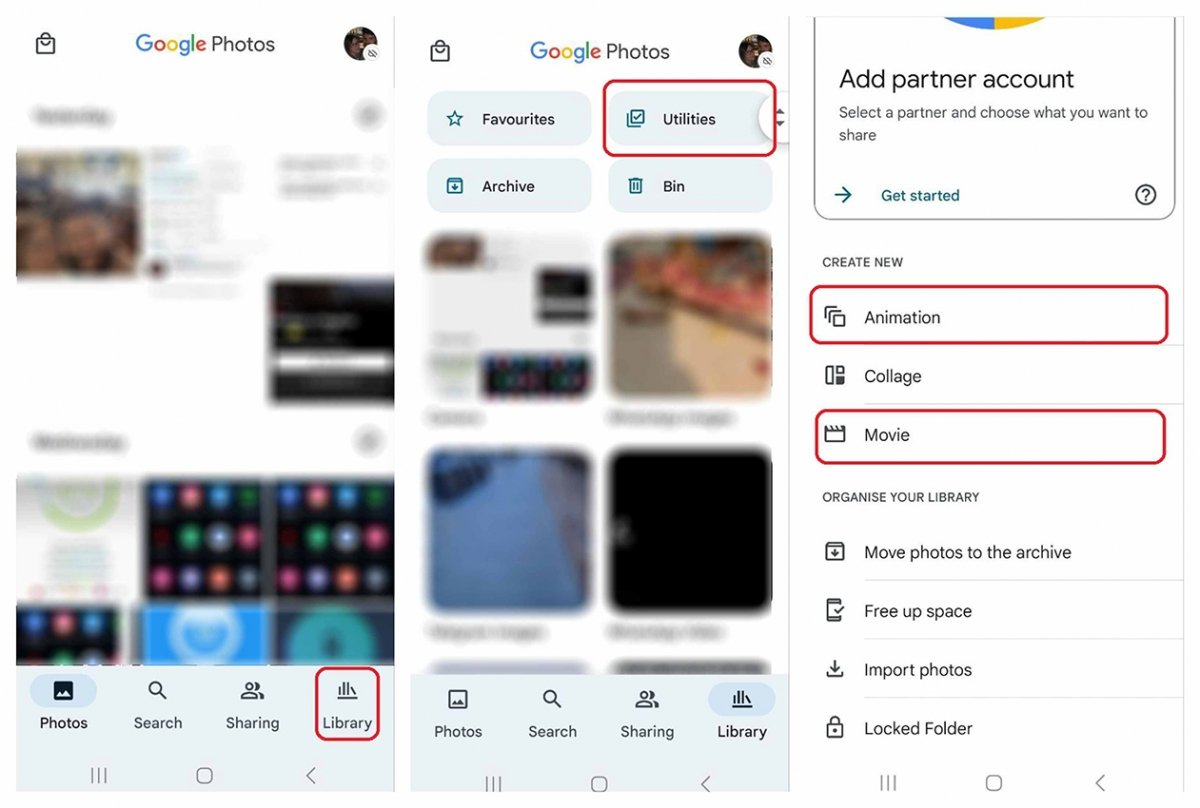 Steps to create a movie or animation in Google Photos
The process of creating the movie or animation will take a few minutes, so we will have to be patient until we get the result.
How to edit Google Photos movies and animations
Before creating the video or animation, the app gives us the option to change or edit some parameters of the resulting file, such as the music that will play in the background. If you have already created the file and you are not entirely happy with the result, you still have the opportunity to edit all these parameters. To edit them, you have to do the following:
Select the Photos section at the bottom of the screen.
At the top, you will see the movie or animation you have created. Tap on it.
Once the file opens, tap on the Edit button in the bottom bar.
In this new screen, you will be able to edit almost any parameter not previously edited.
When you have finished, tap on the Save button.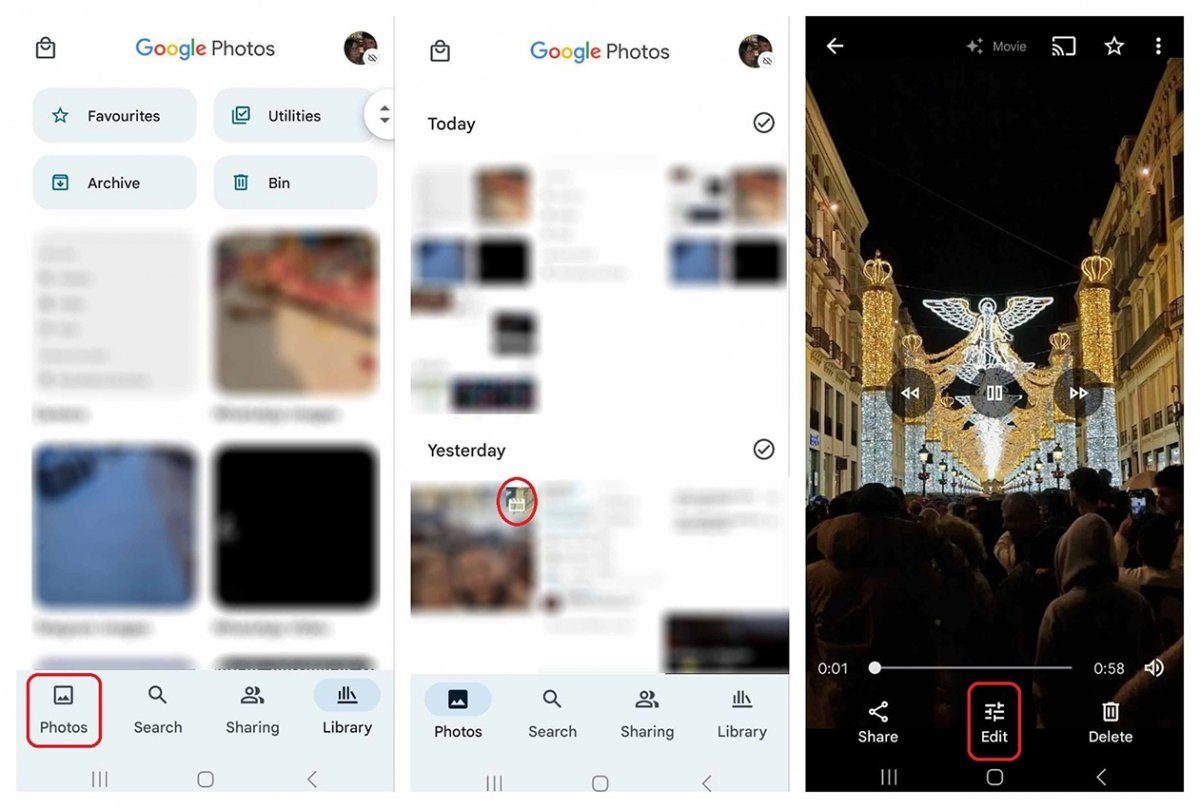 Editing a movie or animation we have created is really easy
The best feature of this editing process is that it is not permanent, which means we can edit the same file as much as we want.