Among Kodi's errors, you could find an error on the screen with the message "No PVR add-ons could be found". It sometimes appears when trying to access the TV menu on the left side of the interface. It basically means that you cannot watch TV, and the solution is to install the right add-on since Kodi does not come with add-ons installed, and they are necessary to be able to watch TV on the platform.
To fix it, move the pointer (do not click) over the TV option in the left menu of the Kodi interface to show the error message. Between the two options it offers, select Enter add-on browser.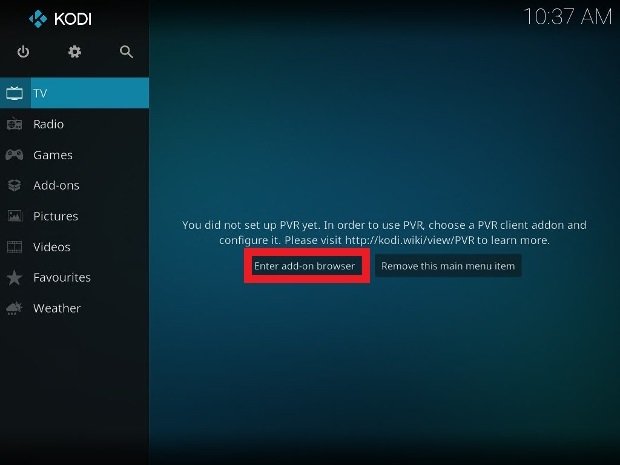 Kodi's No PVR add-on found error message
You will be redirected to a list of all PVR add-ons available for Kodi. Search the list and select the add-on that you are interested in. Click it.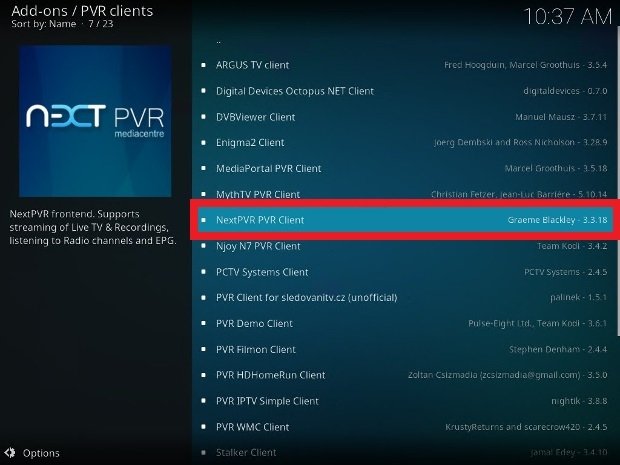 List of PVR clients available on Kodi
Once inside the add-on information screen, click on the last option Install at the bottom of the options.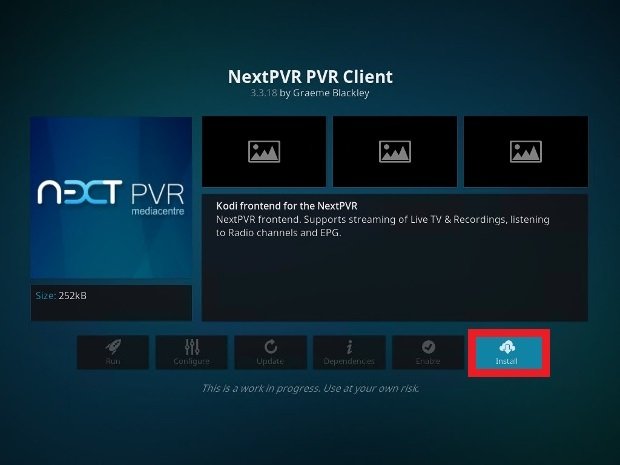 Press Install to add the PVR add-on
A few seconds later, you will receive a notification in the upper right corner warning that the PVR client has been successfully installed.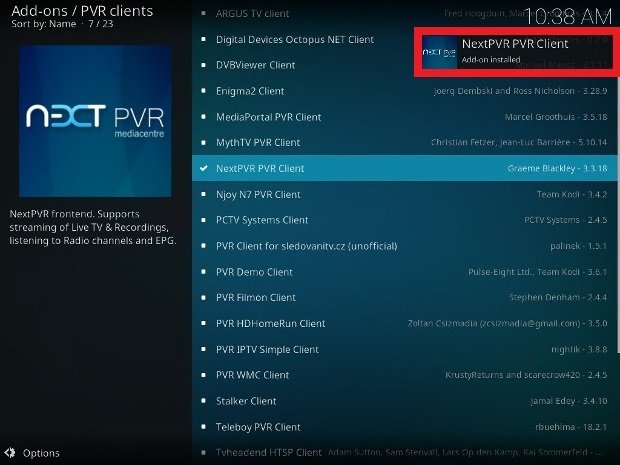 PVR client installed on Kodi
At this point, the error message will have disappeared, and the TV function will give you access to the content offered by the add-on or any content that you indicate through some M3U playlist. Not all add-ons work the same way: while some of them may already include channels, others require a source from an M3U list, available by searching on the Internet. If you want to change the PVR add-on you are using, just deactivate the one in use and activate the new one.