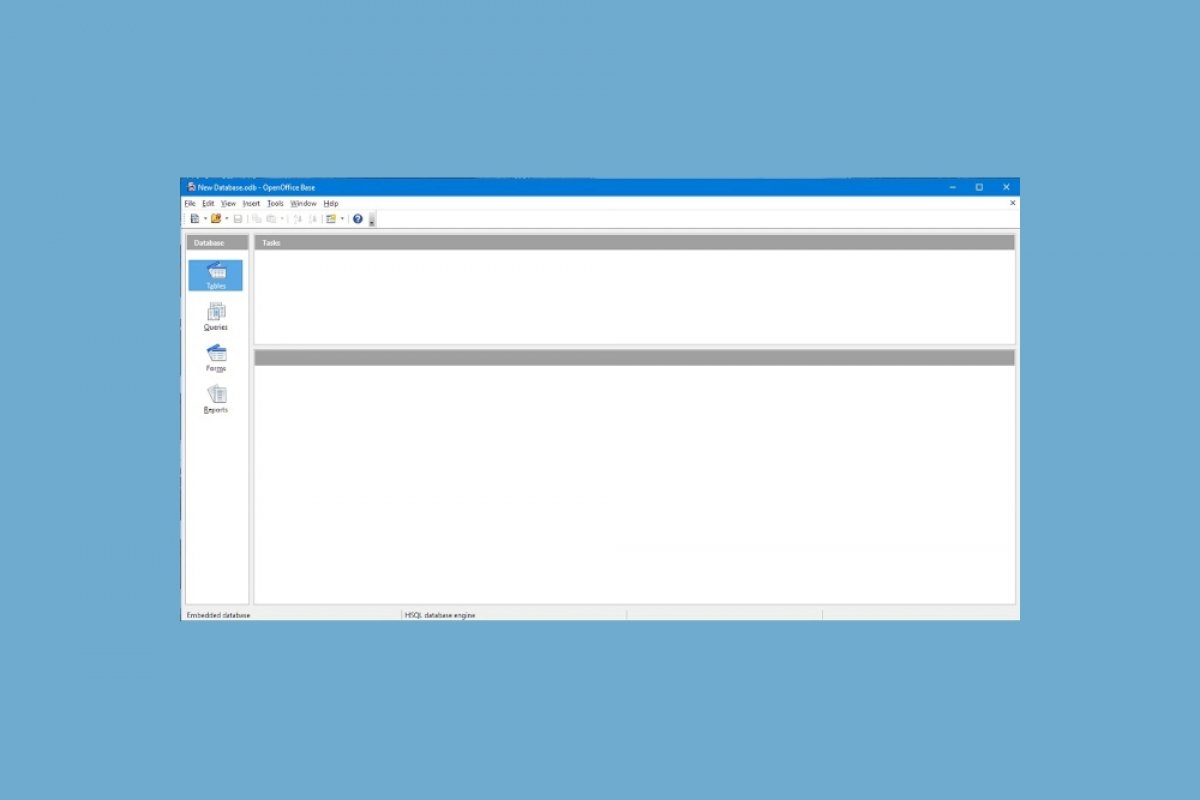 OpenOffice Base is a relational database management system built into the Apache OpenOffice suite, very similar to the Access application integrated into Microsoft Office. It intends to offer the user a resource to control different volumes of information, such as a collection of books or the monthly reports of a company that have to do with sales and purchases, for instance.
It comes along with two different kinds of uses, whether you're a personal or a business user:
Personal users: in this case, Base only requires the full HSQL relational database engine configured for an individual use, with the data stored in the corresponding ODB file.
Business users: in this case, it requires some more advanced knowledge and greater control. Therefore, it distributes native controllers compatible with different multiuser database engines such as MySQL, PostgreSQL or Microsoft Access. To be able to connect with any already existing database, it offers standard controller support for JDBC and ODBC.
For newcomers to this field, whether handling the program itself or newbies to the concept of designing a database, Base comes along with several assistants to help out in the creation of tables, queries, forms, and reports, as well as for the definition of tables to control assets, customers, sales orders…
It's perfectly built into the rest of applications that are part of Apache OpenOffice and, just like the other tools of the suite, it is also compatible with Microsoft Office, as well as with Mozilla's software in the case of needing to integrate it into any kind of personal organizer.