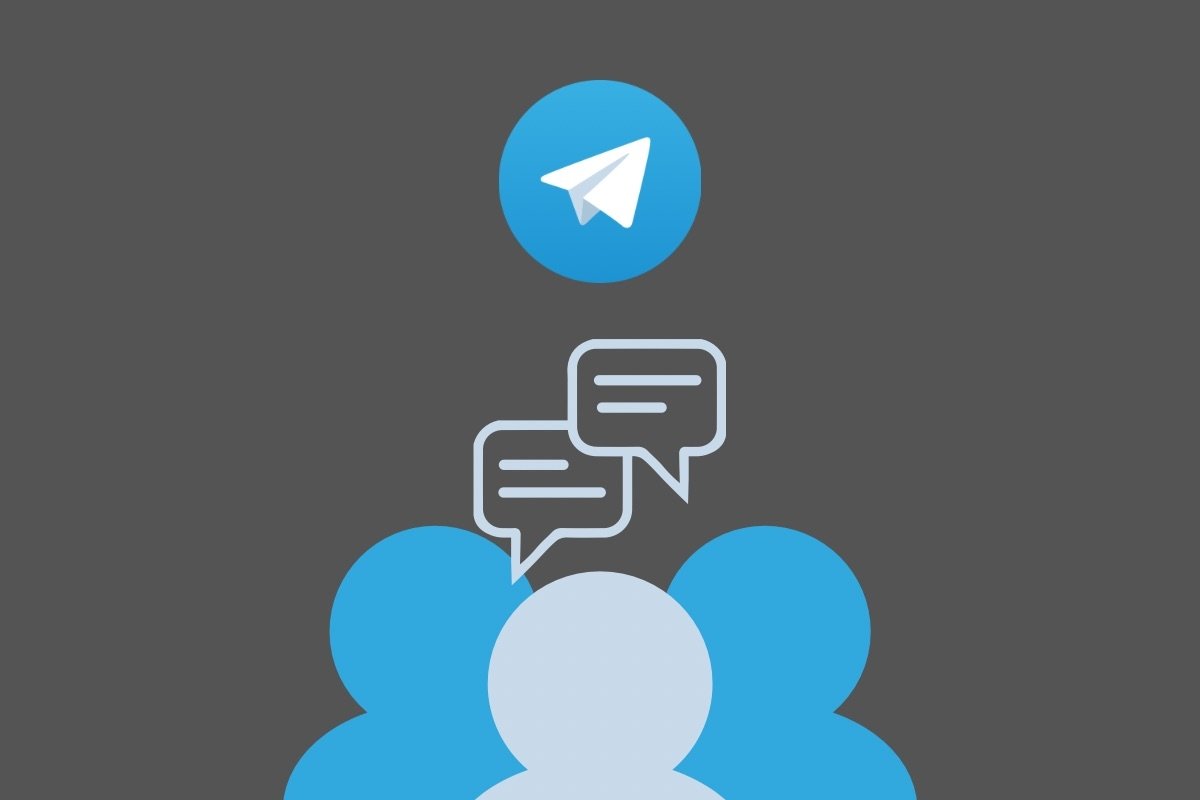 Telegram groups let many users join the same chat. In contrast to channels, all users within a group can participate by sending messages, photos, or files. The objectives of a group can be many. For example, thanks to them, we have a space for debate, a place to have contact with all our family or share opinions with people who have our same interests.
The creation of the groups is very simple. To start, just open the main menu by tapping on the three horizontal lines in the top left corner.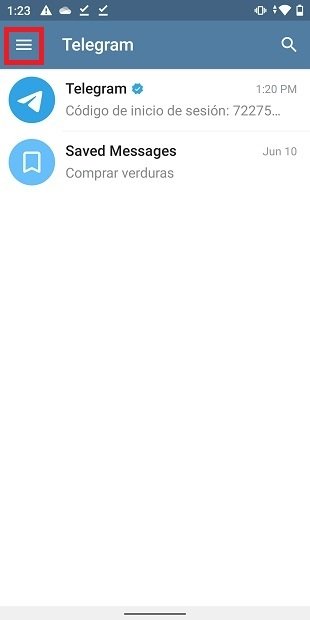 Open the side menu
Then, choose the New Group option.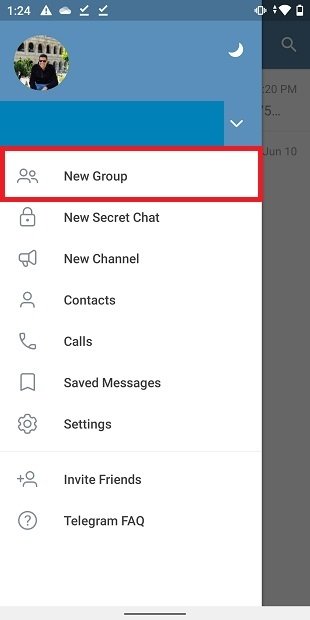 Create a new group in Telegram
Select all the contacts you want to add to the new group. Each group is limited to 200,000 members. Then, tap the button containing an arrow.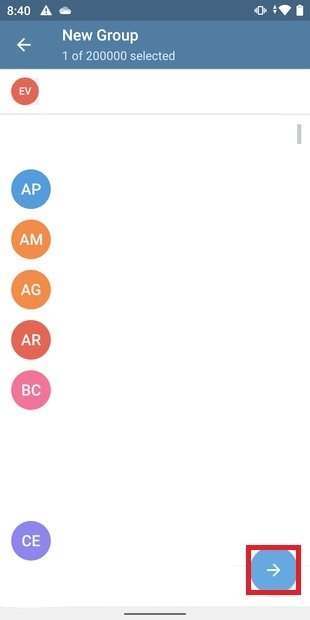 Select contacts
Type the name of the group and tap the button in the lower right corner to continue.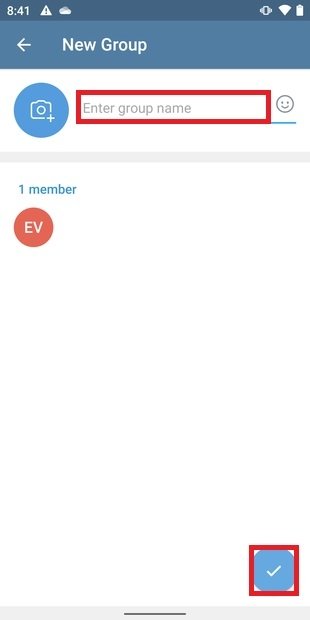 Choose a name
With this, your group will have been created and you can start posting messages and other content.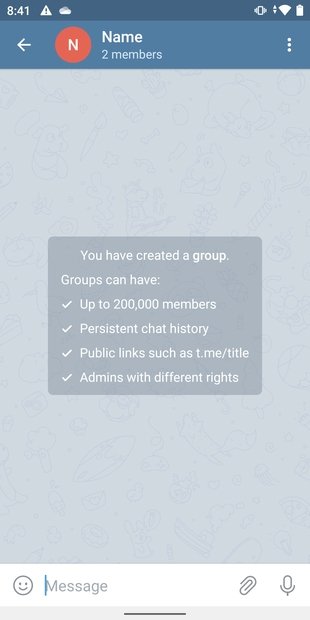 Telegram group created
How do you customize your new group to the maximum? Telegram offers several settings to help you adapt it to your needs. To access the options, tap on the group name at the top of the screen.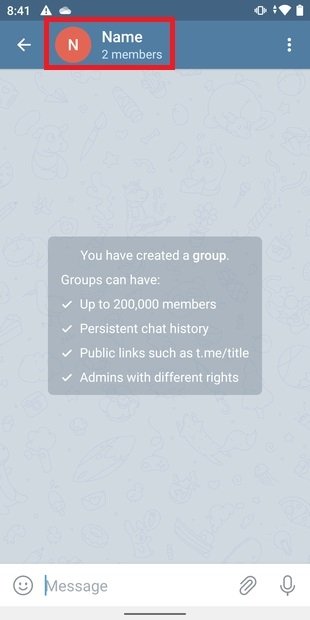 Name of the group
Tap on the pencil icon.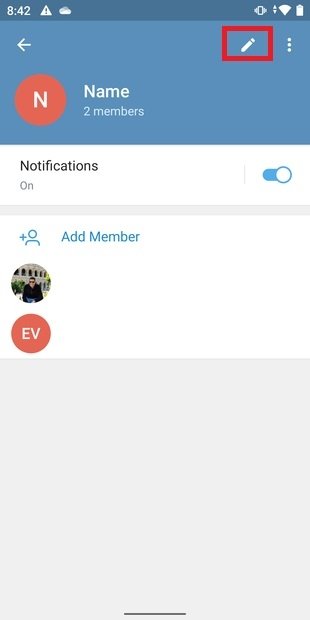 Telegram group options
The first setting lets you switch between a private or public group. In the first one, new members will be added by the administrators. In the case of the public group, anyone who has the link can be added.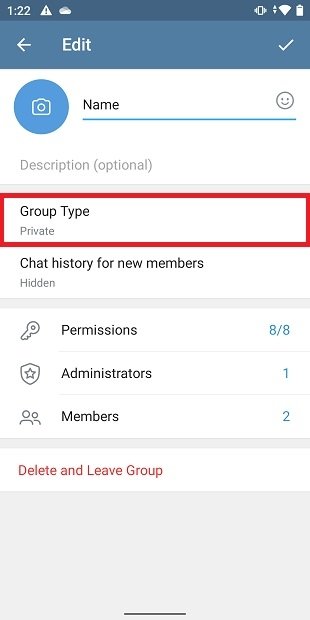 Change type of group
The rest of the options are no less interesting. For example, we can hide the history of the group from new members or show it. To change this setting, tap on Chat history for new members.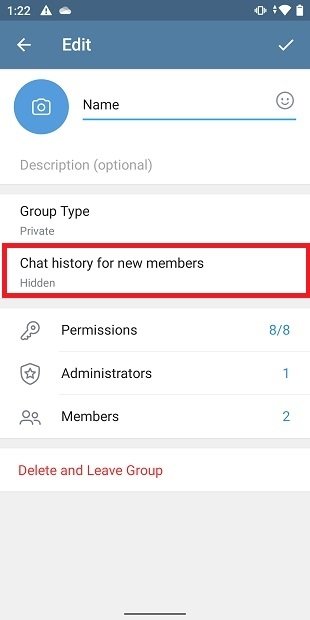 Hidden history for new members
Telegram lets customizing the privacy of the groups and the permissions that the participants have. With those options, we can grant or restrict messages sending, multimedia, links, and the possibility of adding others. Also, we can appoint new administrators and manage all users within the group.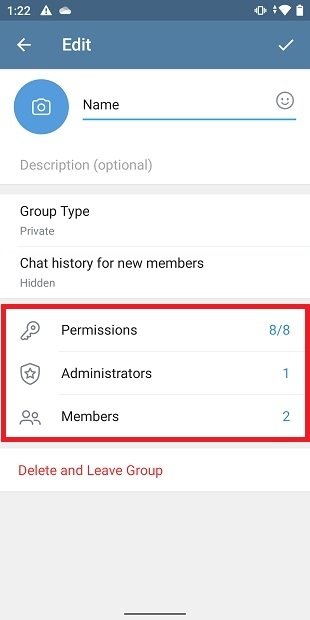 Permissions for Telegram groups
Finally, we find the option to remove the group completely. To do that, tap on Delete and Leave Group.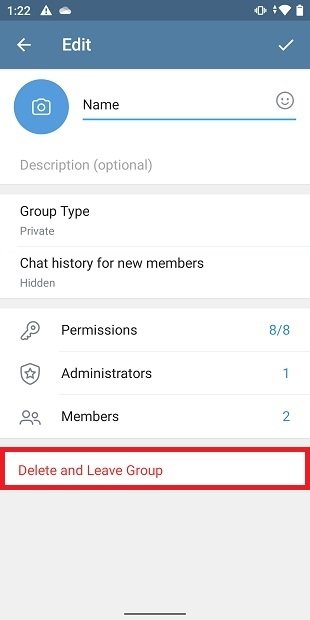 Remove the entire group
In short, groups are a versatile and complete Telegram function. By better understanding its secrets, it is possible to get more out of it.