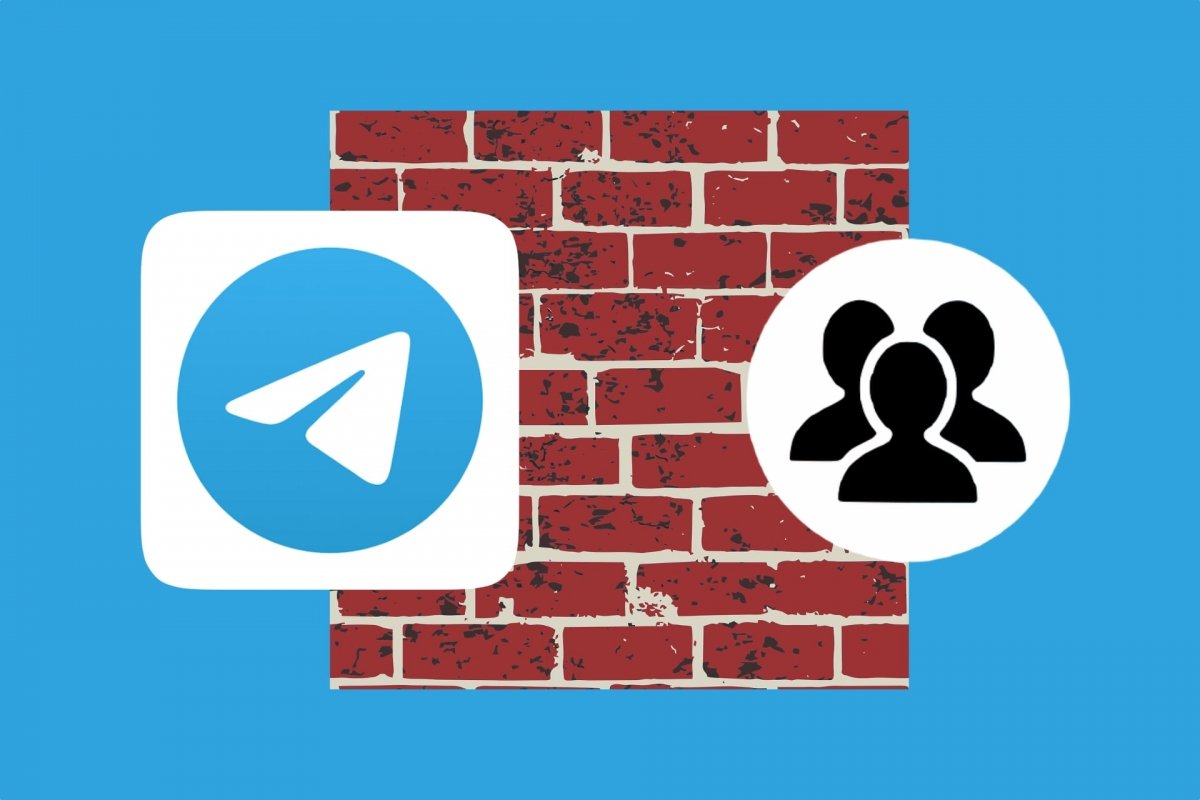 Preventing your contacts from knowing that you have a Telegram account is very simple. If you want to prevent others from finding you in the application, follow the steps below. First, open the options side menu and tap Settings to open the settings.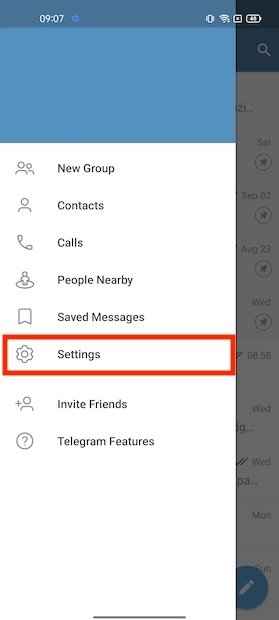 Open Telegram's settings
Locate the Privacy and Security section in the Telegram preferences list. Tap on it for more options.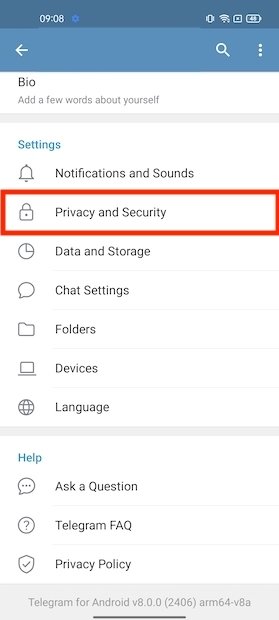 Access the privacy parameters
To prevent your contacts from knowing whether or not you have an account on the application, the information you must hide is your phone number. Therefore, go to Phone Number to modify this parameter.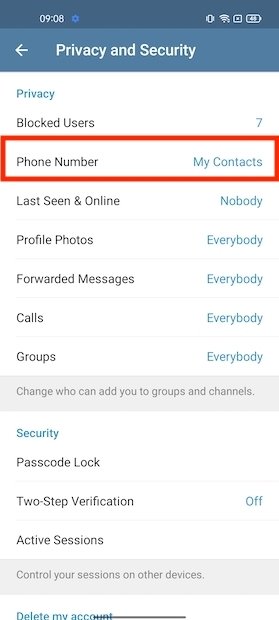 Phone number options
On the next screen, set the selector to Nobody. Also, select My contacts in the section Who can find me by my number? This way, Telegram will not show your phone to anyone, and only your contacts will be able to find you.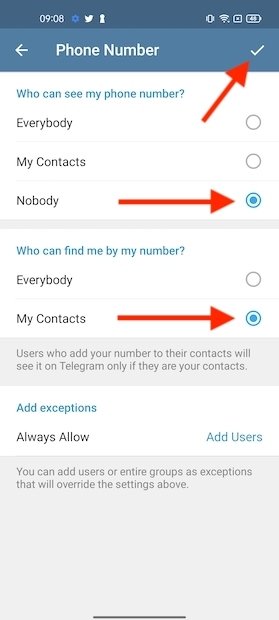 Options available regarding your phone number
Since the only option Telegram lets you do is to hide your profile from those who are not in your address book, you will need to take a few additional steps. In the same privacy section, look for the Delete Synced Contacts option.
Delete synced contacts
Confirm that you want to delete the synchronized contacts in Telegram using the Delete command in the pop-up message.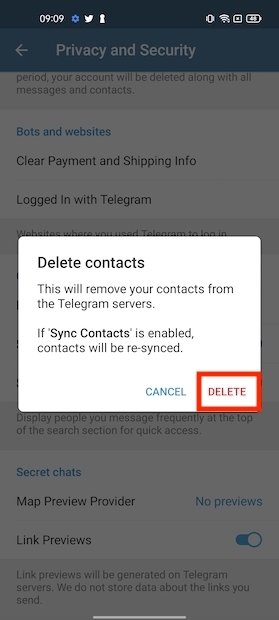 Delete all contacts
Additionally, prevent Telegram from re-syncing your contacts from your phone by disabling the Sync Contacts option.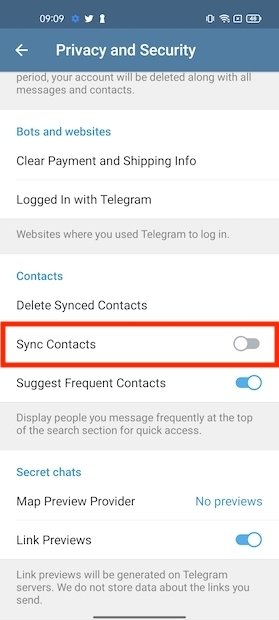 Disable contact synchronization
Now, Telegram will not have any synchronized contacts, and therefore, you will be hidden from other users. If you use this messaging service on more than one device, you will have to deactivate synchronization individually. Otherwise, Telegram will have your address book back and you will again be visible to all your contacts.