There are many reasons why a person would want to check if another person has a Tinder account. We will not be concerned with the nobility behind this search, but rather with providing you with the necessary tools to achieve your goal quickly and easily.
How to search and find a person on Tinder
One thing you will inevitably have to do is to create your own Tinder account. Once you have installed the application and entered the data for the creation of your profile, it will be time to make some adjustments to your settings. Remember, if you want to be discreet in this search, you do not need to provide your real information in this part of the process.
The first thing you will do is enter your profile. This is located at the bottom right of the screen, as shown below.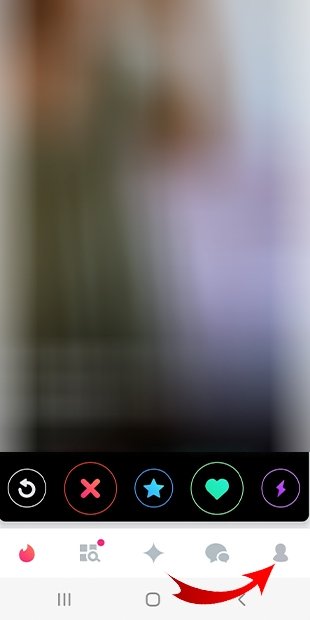 Access your profile to change the settings
Go to the Settings section to make the necessary changes and find the person you are looking for.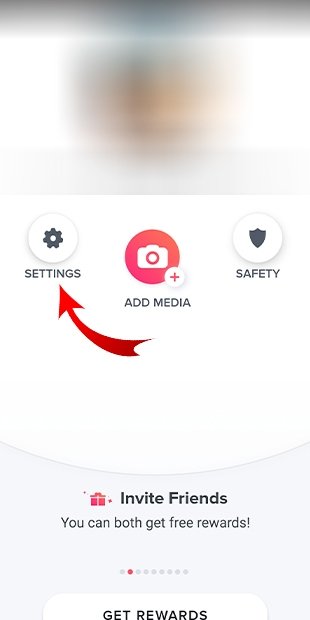 Click on the cogwheel to go to the settings
Set a distance of a few kilometers, in order to reduce the number of profiles you will see when searching.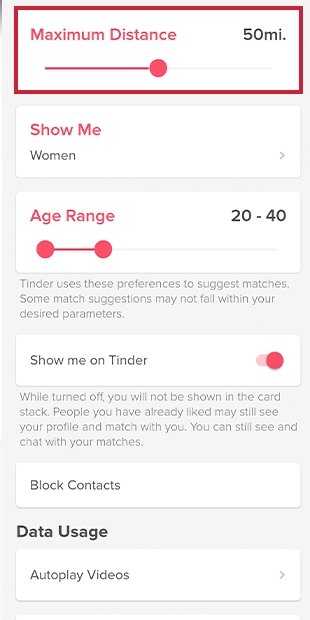 Change the kilometer radius
Now, try to limit the age range. This will allow you to filter people very accurately since you should know the age of the person you are looking for.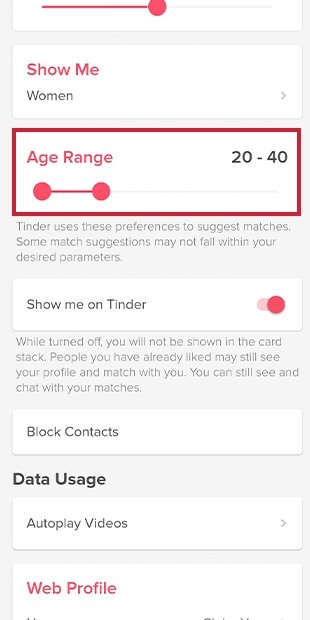 Configure the age as appropriate
Finally, review as many profiles as possible. The most advisable thing to do in this part of the research is to avoid giving Likes, otherwise, you may run out of available interactions. This is because the free version of Tinder does not let you continue watching profiles after you have spent your Likes. Therefore, rule out all people until you find the one you are really looking for.
How to find out if someone is on Tinder, step by step
Create an account and access your profile
Go to Settings
Adjust the radius of kilometers to be searched
Segment by age
Review as many profiles as possible without giving likes