One of WhatsApp's features is that it lets you create a backup of your chats in Google Drive to fall back on, for example, when you change your phone. That way, you can keep all the conversations you had on the new phone. When a WhatsApp backup is created, it is stored in a Google Drive folder that is not normally accessible to users, it is a hidden folder. Here, we will show you where the WhatsApp backup is on Google Drive and how you can get to it.
How to view Whatsapp backups in Drive
To get to the WhatsApp backup, we will have to, first of all, open a browser on our PC and enter drive.google.com. We will get to this screen: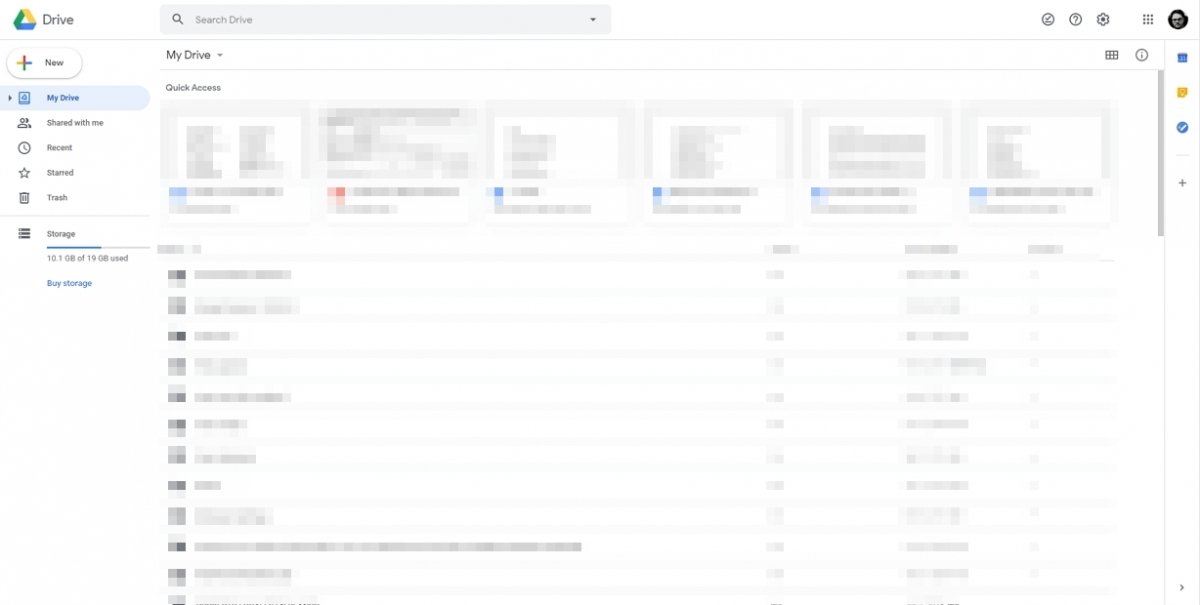 Google Drive's main interface
Next, select the cogwheel icon in the upper right corner of the screen: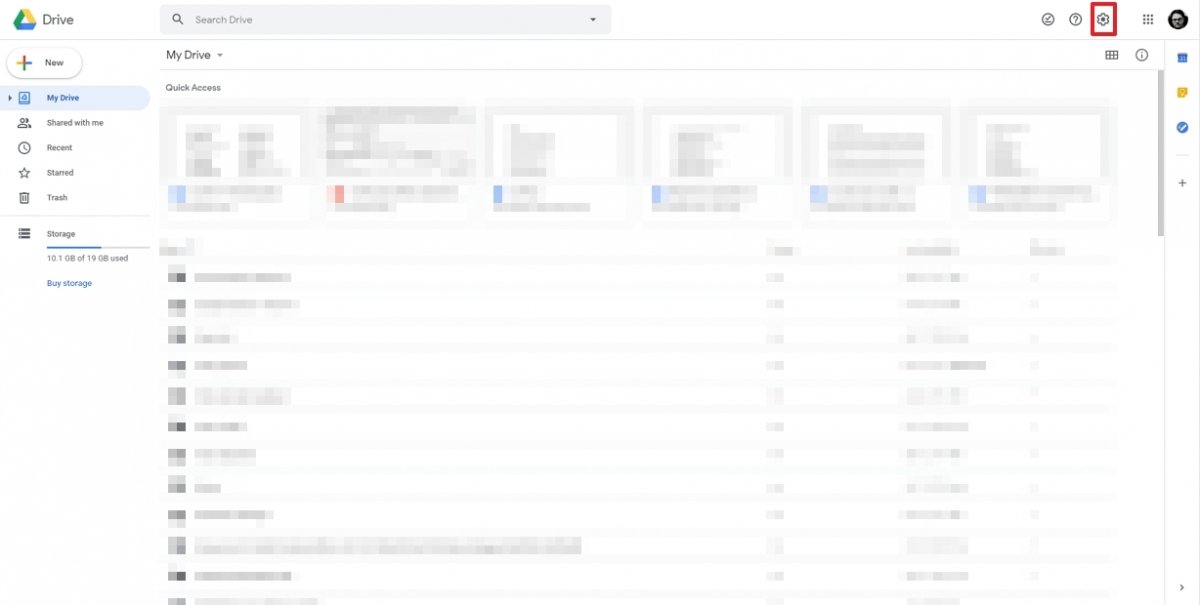 Google Drive's configuration cogwheel
In the menu that will be displayed, click on Settings: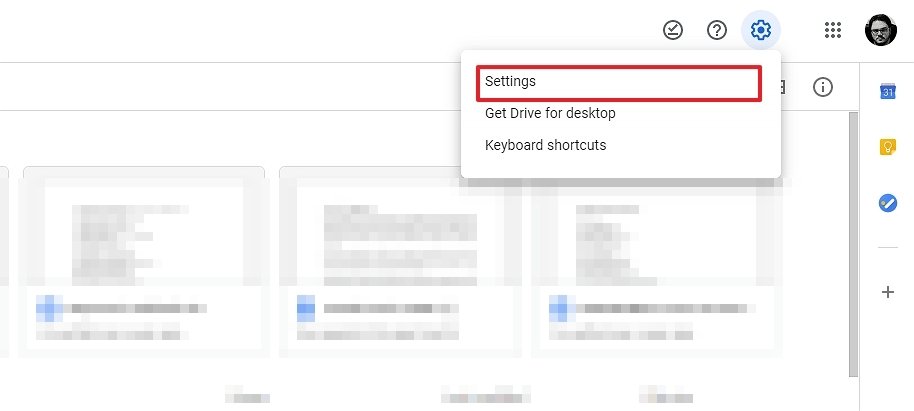 Google Drive's configuration menu
The following screen will appear. There, click on Manage Apps: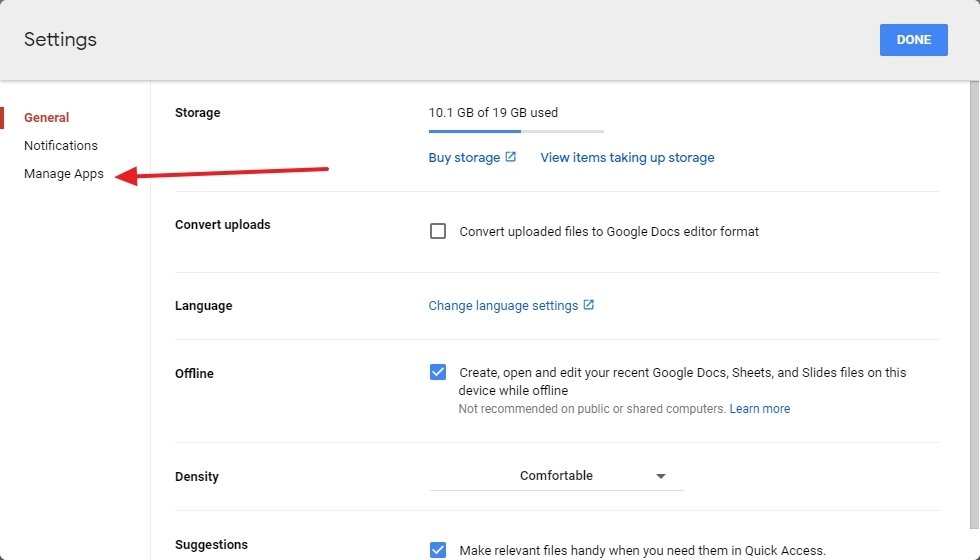 Google Drive' settings
Scroll down the list below until you reach the WhatsApp Messenger option: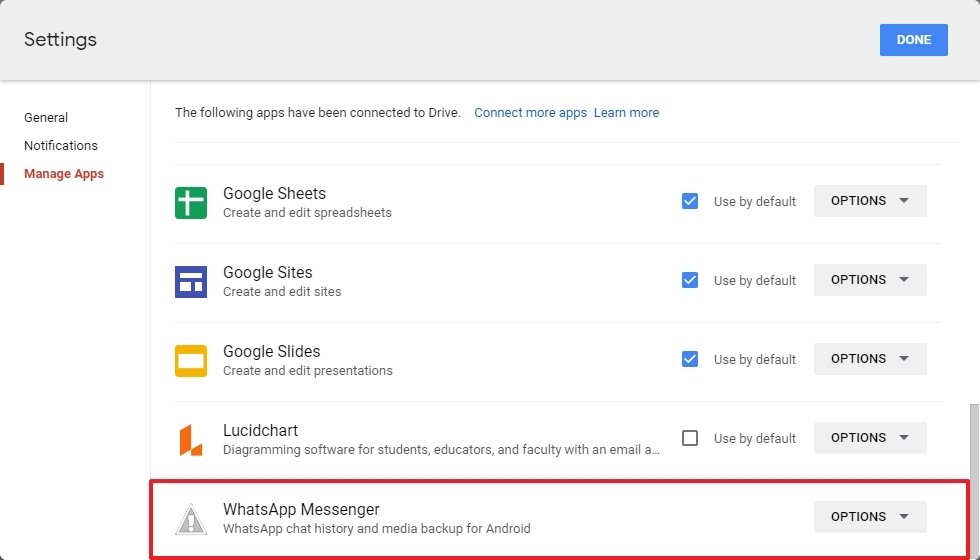 Google Drive applications
What can we do with the WhatsApp backup in Google Drive?
The only thing you can do is delete the WhatsApp backup, disable the function to create them, or restore it on a new device, nothing else. WhatsApp backup on Google Drive has only one real purpose: to be restored when you need it. You cannot download your messages and they are completely inaccessible (they are encrypted). You can do nothing else with it. If you click on Options, you will only see these options, in this case, it only will disconnect the function: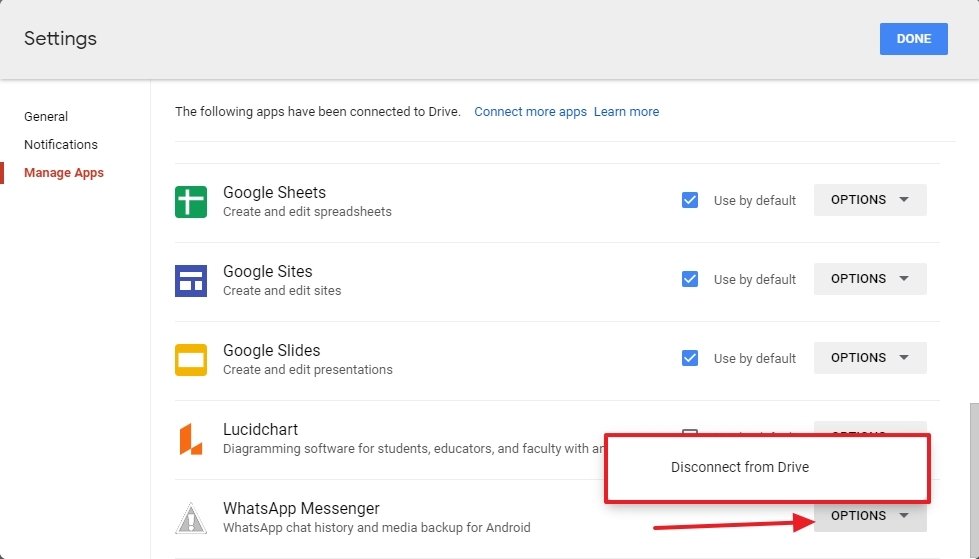 Google Drive's WhatsApp configuration options
If you unlink WhatsApp from Google Drive, you will no longer be able to generate backups, and any data you may have will be deleted.
The next time you log in to WhatsApp, you will see a notice informing you that the backup has been disabled and that you will therefore have to go through the Google login process again with the app to have them saved back to Google Drive. This means that, if you do not do this, if you change phones and reinstall WhatsApp, you will lose all your conversations and will have to start from scratch.
Is it possible to download WhatsApp backup from Google Drive?
No. As we have seen before, you can only restore the copy, delete it, or disable the function, therefore, you cannot download WhatsApp backup to Google Drive. You will see that no option allows this, at least for now. The copy is stored in Google Drive thanks to the agreement established between WhatsApp and Google to make it so until now, but the user in no case has any way to download the copy to manipulate it on their own.