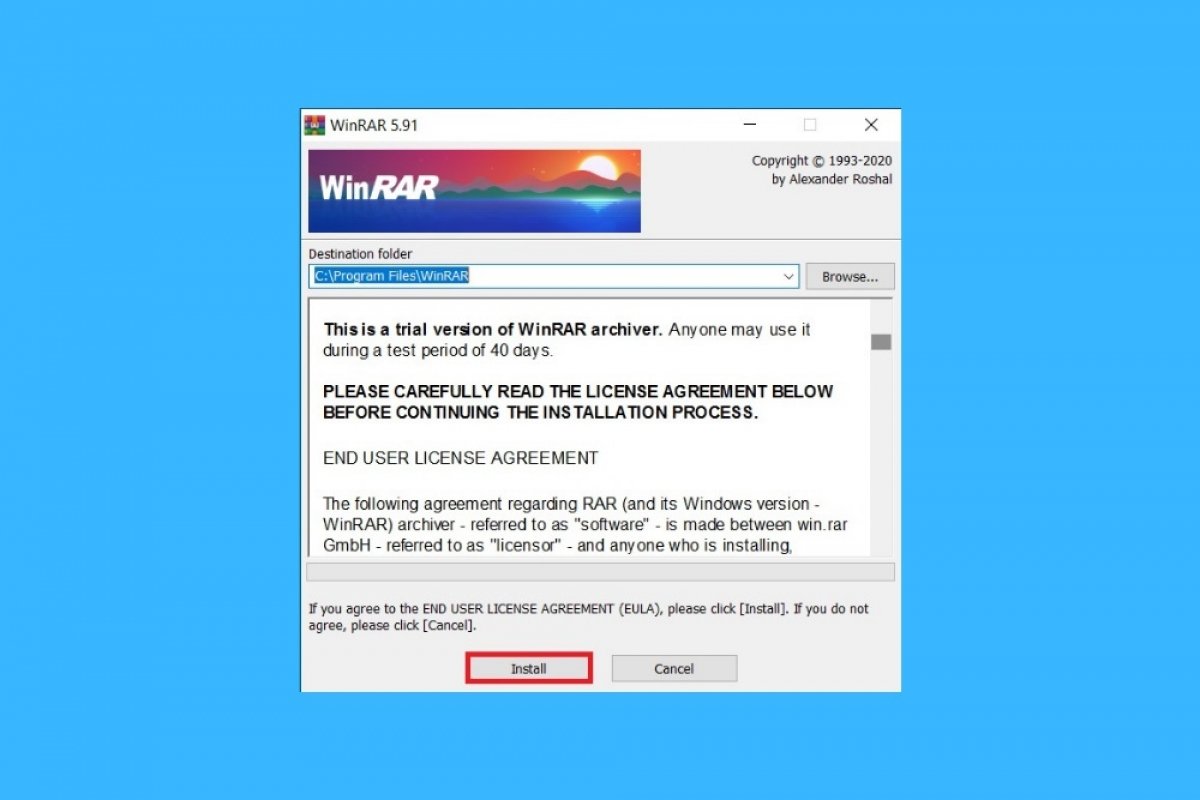 Installing WinRAR is very simple. The first thing you must do is download its file on your computer. To do this, use the link on this page. With it, you will enjoy a free, fast, and totally safe download.
The WinRAR installer is in a compressed folder. If you use a 32-bit processor, run wrar591.exe. On the contrary, if you have a 64-bit processor, use WinRAR-x64-591.exe.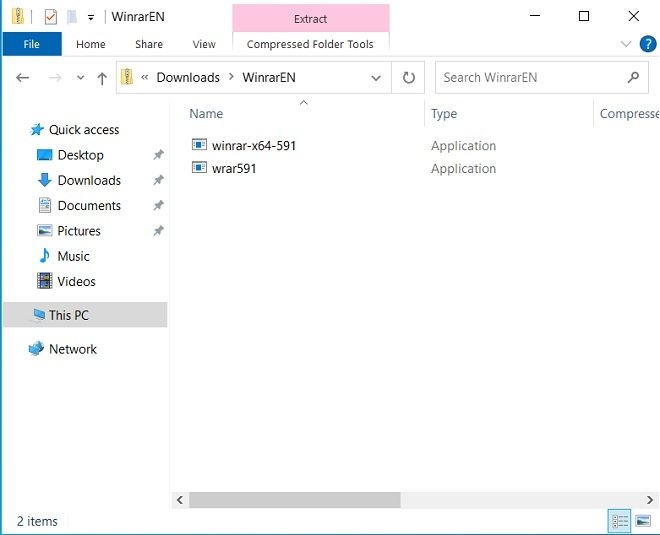 WinRAR installers
In the window that will appear, click on Install to start the installation.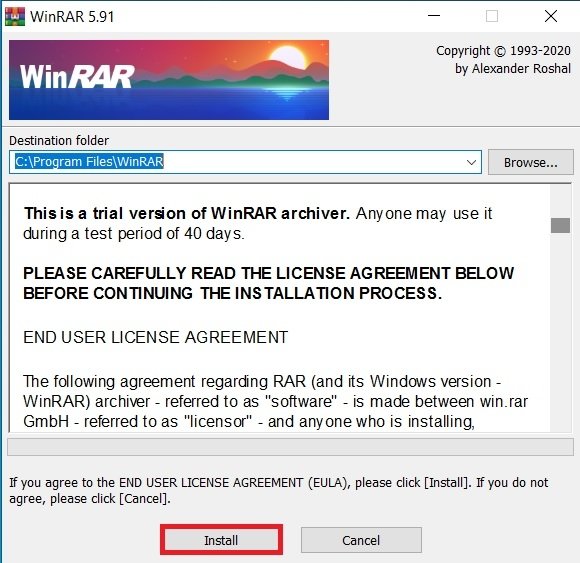 Start installing WinRAR
In the end, WinRAR allows you to customize the user experience to some extent. First, choose what type of files you want to open with WinRAR. This can be useful if you want to use this compressor with a particular extension. But it is also possible to associate it with a long list of formats.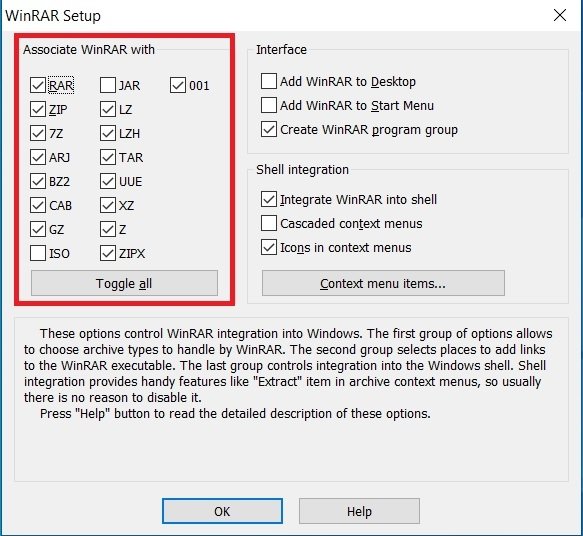 Select the associated extensions
In the Interface field, specify if you want to have a shortcut on the desktop, add WinRAR to the start menu, and if the installer should create a group within it.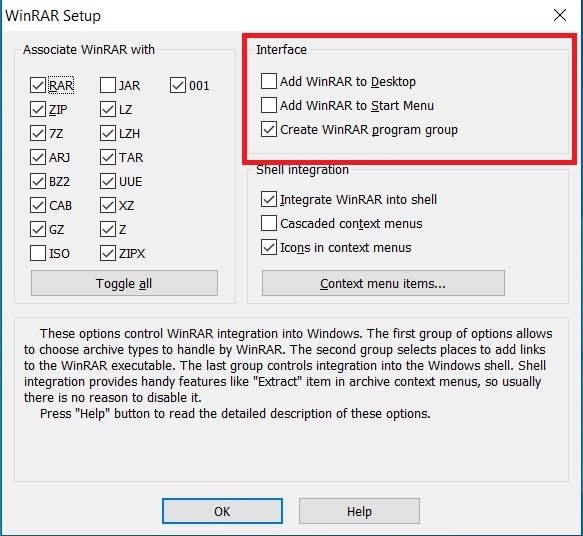 Interface options
Finally, enable or disable Windows 10 and File Explorer integration options. If you enable these functions, you will be able to use WinRAR quickly by right-clicking and scrolling the browser context menu. Some of the quick functions allow you to create compressed folders and extract files.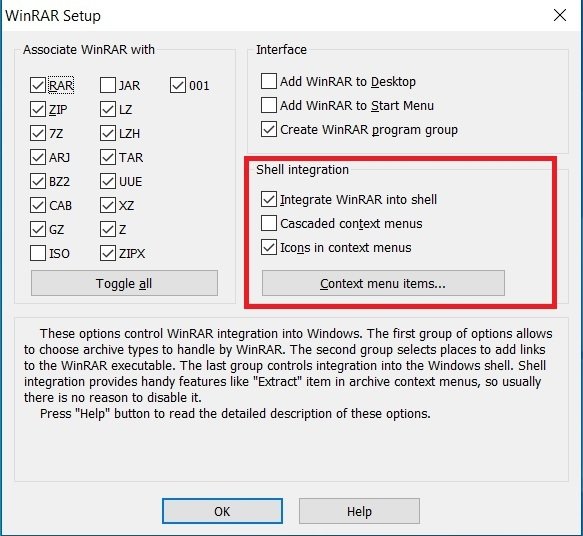 System integration
To finish the installation, select Ok.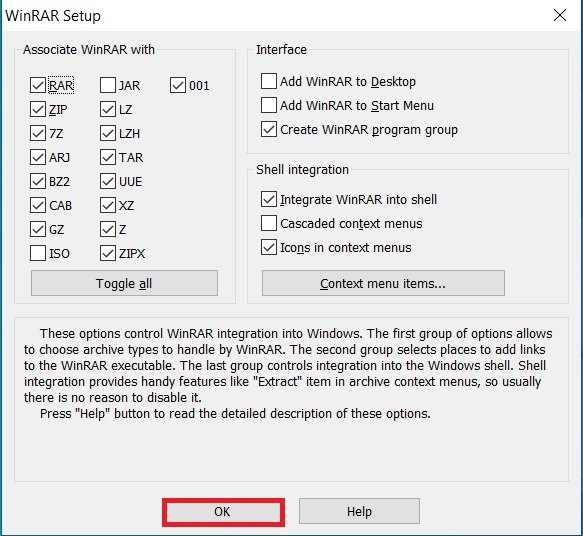 Complete the installation
Remember that WinRAR is a paid application. Therefore, you will have to buy a license for use. On the last screen of the installer, click on Order. If you want to start the free trial, use the Done button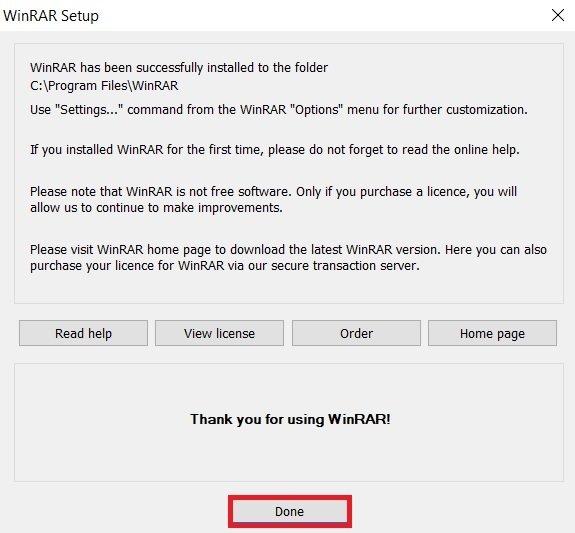 Window to purchase a license
After following these steps, WinRAR will be installed and configured on your computer, ready to be used for the first time.