Netflix is one of the most comprehensive international content streaming platforms. Millions of users enjoy its services. While signing up is much easier, canceling your subscription at any time is also quite simple.
How to unsubscribe from Netflix
Have you decided to cancel your Netflix subscription? Here is what you need to do:
Open the Netflix app on your smartphone.
Tap the user icon (located in the upper right corner).
Tap the Account option.
Tap the Unsubscribe button.
Confirm that you want to unsubscribe by tapping the blue button.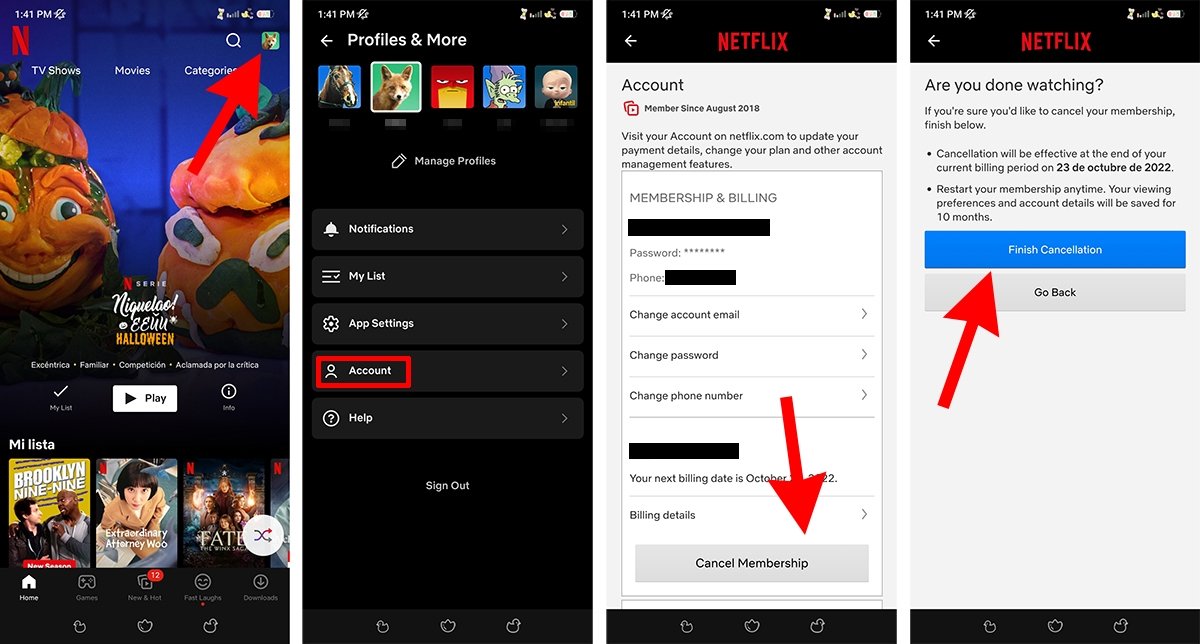 Steps to unsubscribe from Netflix from the official app
However, Netflix also allows us to permanently delete our account if that is what we want to do. To do this, go to the Settings section inside your account tab and tap the delete account option. In addition, it is necessary to confirm the account owner's identity through one of the available options.
Button to delete your Netflix account
The difference between the two options is that, if we cancel our subscription outright, we will be able to continue enjoying the multimedia content until the end of the billing cycle. We can also recover our account whenever we want, although the details and viewing preferences are only saved for ten months. On the other hand, account deletion is permanent.
How to cancel Netflix through an operator
Sometimes, a Netflix subscription is included among the services offered by an operator, such as Pepephone, Orange, or Movistar. In such a case, to cancel the subscription, we must contact the operator directly, as the cancellation depends on the contract we have signed with the service provider.