When a snap is sent on Snapchat, it is deleted after some time. So, sometimes, you may want to take a snapshot of the snap to save it and view it at any time. But there is a problem with this, Snapchat notifies the person when you take a screenshot, so it will not go unnoticed, and depending on what you have captured, you can get into trouble.
If you want to take screenshots of the snaps you receive and leave no evidence, there is a way to do it.
When you receive a new snap, the conversation where it happens will appear at the top of your conversation list with its corresponding notification. Do not open, do not click on the conversation or enter it.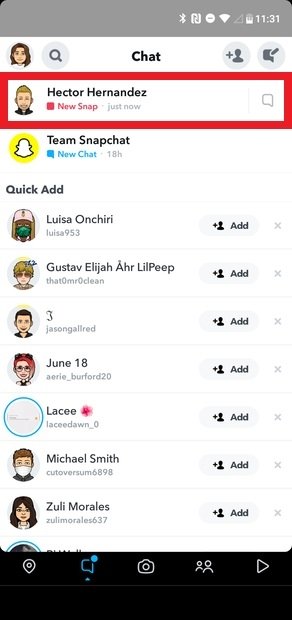 New snap received
Instead of immediately opening it, pull down the quick settings and notifications menu and disable your Internet connection, either Wi-Fi or data. In addition, activate the airplane mode.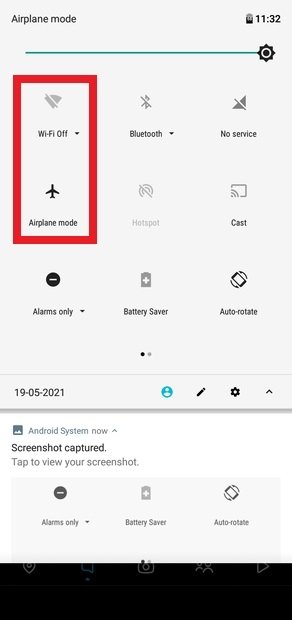 Disable your Internet connection and turn on flight mode
Now, check that Snapchat does not have an Internet connection. How can you do it? Try for example to use the Map function, or to open a story available on the network. If what you get is just the classic endless loading image, it is almost sure that Snapchat is not connected to the Internet.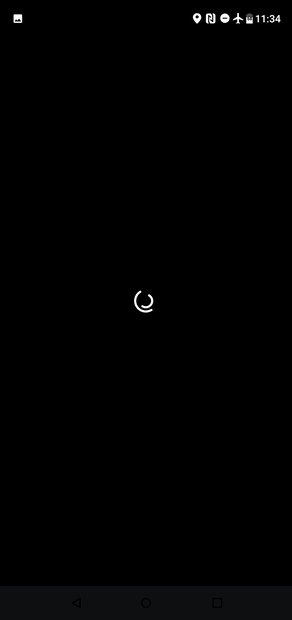 Make sure Snapchat is offline
At this point, open the snap you want to capture and use the usual button combination on your phone to take as many screenshots as you want.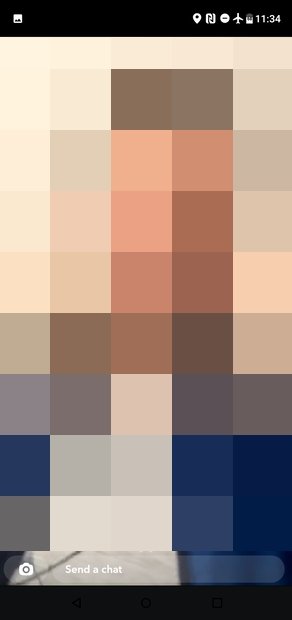 Take screenshots of the snap
With the screenshots done, it is time to log out of Snapchat. To do so, tap on your profile picture in the upper left corner.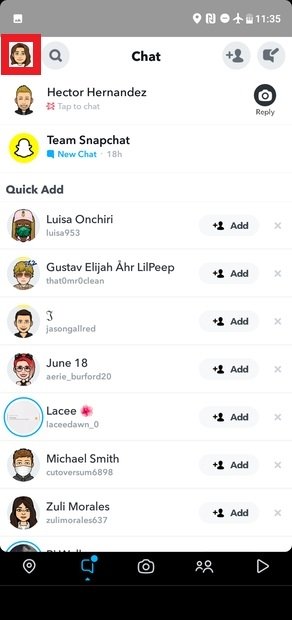 Go to your profile
Now, find in the upper right corner the access to the settings, the gear icon.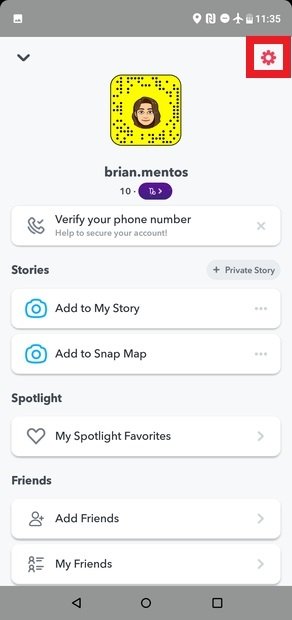 Enter profile settings
Scroll to the bottom of the window and select the Log Out option.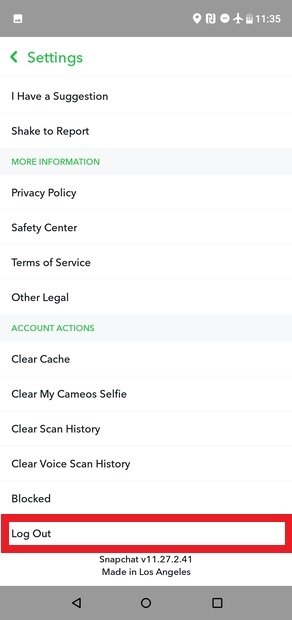 Press the Log Out option
You will need to confirm the operation. First, decide if you want to save your login data.
Make up your min don your login details
Then, confirm that you want to leave.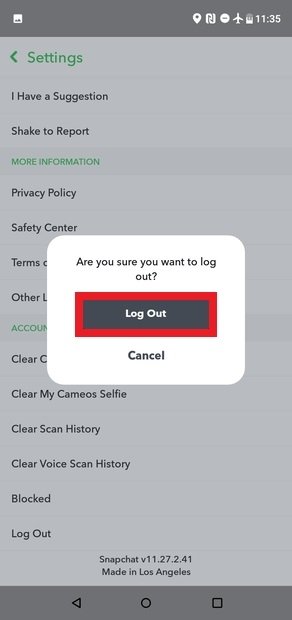 Confirm you want to exit Snapchat
When you log out, you will be back on the Snapchat login screen. Exit it, go back to your apps menu, and if necessary, close Snapchat completely by long-tapping on its icon with the native force stop option. We do not want the application to run even in the background.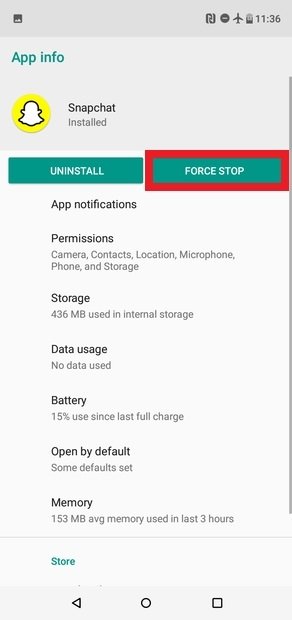 Force the app to stop
Now, reactivate your Wi-Fi or data connection and deactivate the airplane mode.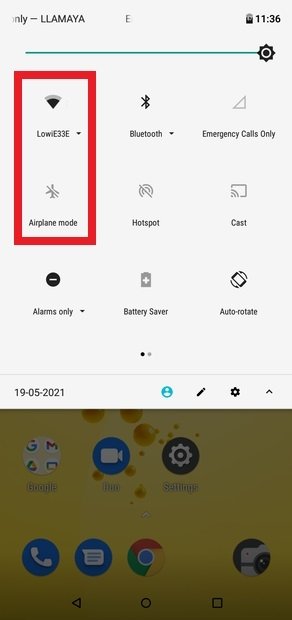 Enable your Internet connection
Open the app again and tap on Login.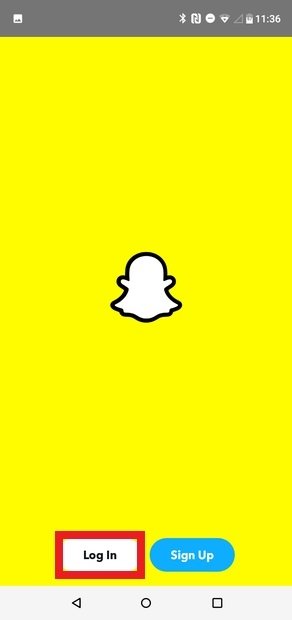 Press Log In
Enter your login information.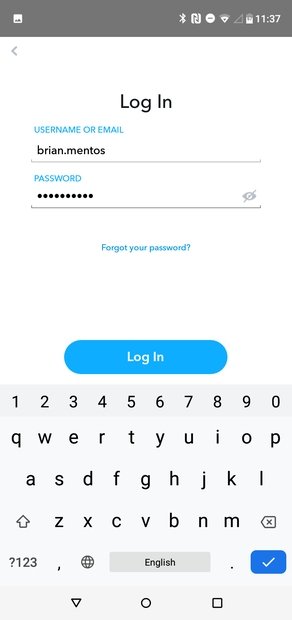 Enter your login details
Once inside, go to your conversation list. You will be able to see that the captured snap still appears as unseen and that there will be no trace of the notification about the captures you just made secretly.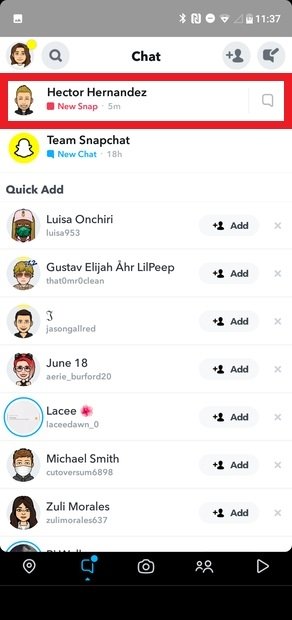 Verify that there's no screenshot notification
Although the method is quite complicated, it works, so if you want to capture Snapchat photos without others finding out, all you have to do is get your hands a little (but not too much) dirty.