The sections you will find in this guide have been written to help you clear all your doubts about Snapchat. We tell you a little about this application and explain exactly what it is. We also review its main functionalities so that you know how to use them. Finally, we mention some aspects that make it stand out from other similar applications.
What is Snapchat?
Snapchat is a social network created by three students named Evan Spiegel, Bobby Murphy, and Reggie Brown. Its first version was released on September 1, 2011. From that moment on, it has been increasing its popularity to become one of the most used applications along with Facebook, WhatsApp, or TikTok. Currently, the developer of Snapchat is Snap Inc.
In 2013, Facebook tried to buy this social network for about $3 billion. The offer was rejected by its managers due to the potential they saw in it in the long term. Subsequently, after its purchase by Facebook, Instagram would add functionalities very similar to those of Snapchat, such as the creation of stories that disappear after 24 hours. This type of format would even extend to WhatsApp, also owned by Facebook.
The main functions of Snapchat are creating short videos, capturing photos with filters, many of them with augmented reality, and sending messages. All content sent via Snapchat, including text messages, is ephemeral and lasts for one day. The current use of this social network is both personal and commercial. About the latter area, many brands take advantage of the platform to connect with a younger audience.
How does Snapchat work?
Once we have gotten a closer look at Snapchat, it is time to review how it works. You should keep in mind that this is an application with a very long list of functions. In this guide, we focus only on the main ones.
Camera features
Let's start with the camera, the basic section of Snapchat. As soon as you open the application, you will see a button that serves as a shutter. If you press on it, you will take a photo, while a long tap will record a video. From here, you can also search for new friends, access the phone gallery, and open filters.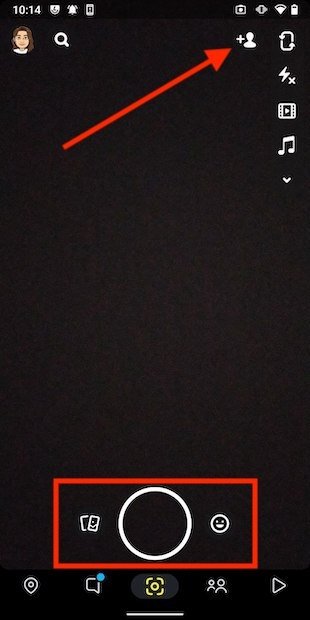 Main camera controls
On the right side of the screen, you will see additional camera options. There are many, and from time to time, developers add more. Spend some time testing them all to improve your videos and photos.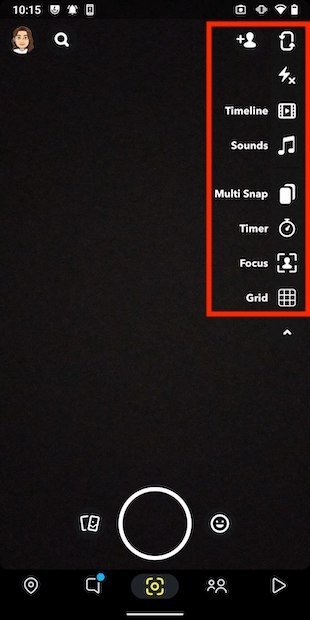 Additional camera functions
The smiley face icon will give you access to filters, one of the most fun features of Snapchat.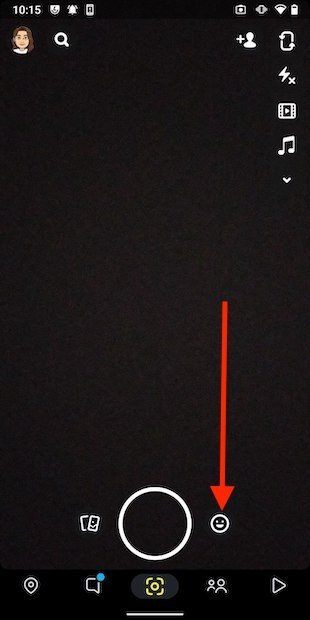 Snapchat lenses
In case you do not like the proposed filters, scroll to the end and tap on Explore.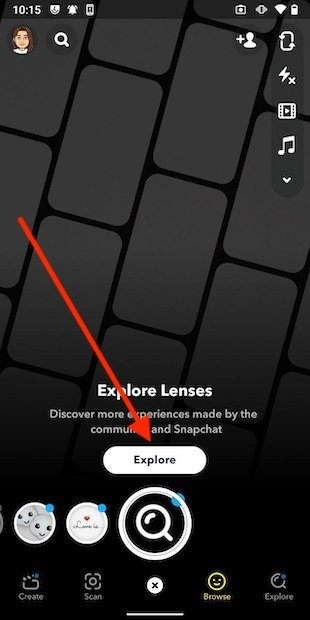 Explore all lenses
In the filters gallery, use the category selector and search field to find your favorite filters.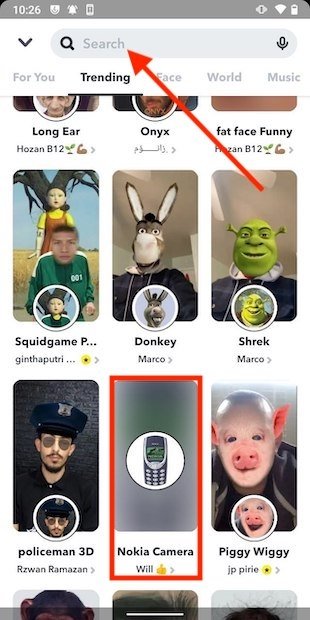 Search for lenses in the gallery
With any of them, you can use the shutter to take a picture or record a video. All content can be edited once it has been captured with the Snapchat built-in editor. When you have everything ready, tap on Send to send the content.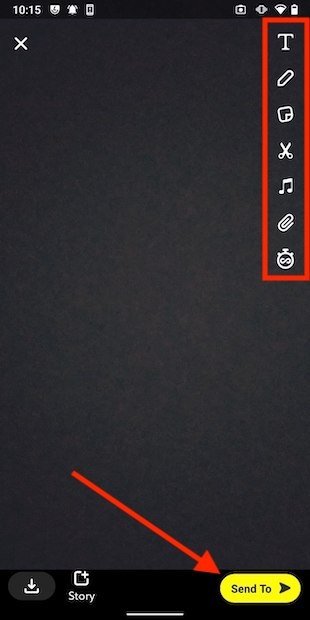 Send a story
It is simply necessary to select the contact to send the content.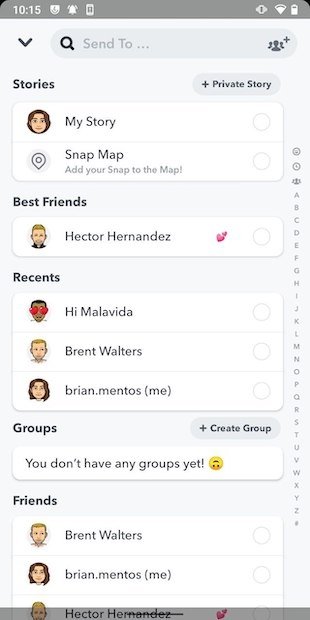 Select recipients
If your intention is not to send the photo or video, you can also save it in the memories section.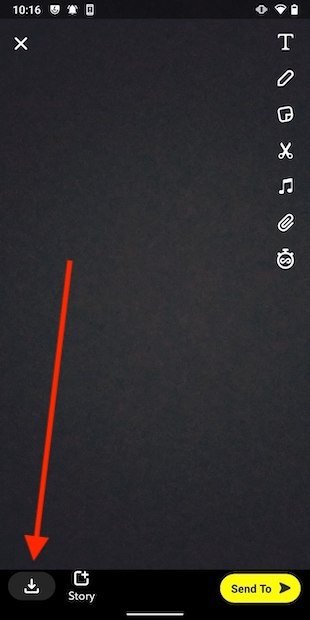 Save a story in memories
These are the main functions of the camera. Let's move on to other sections of the application.
Explore the stories
Public stories are one of the attractions of Snapchat. You will find them in the icon of the two avatars, in the navigation bar. Tap on any story to play it.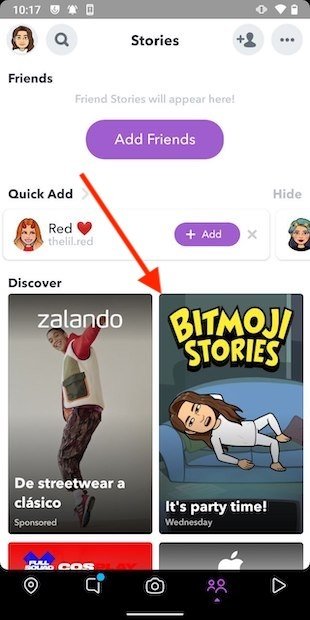 View public stories
Playback is full screen, as you can see in the attached screenshot.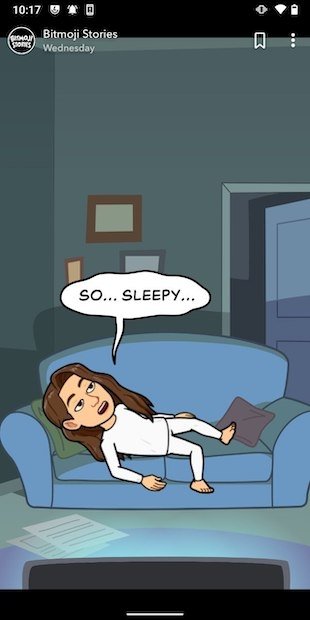 Watching stories
Although this is one of the main contents of Snapchat, the social network also has a short video section.
Short videos on Snapchat
To access the short videos, tap on the Play icon in the lower right corner.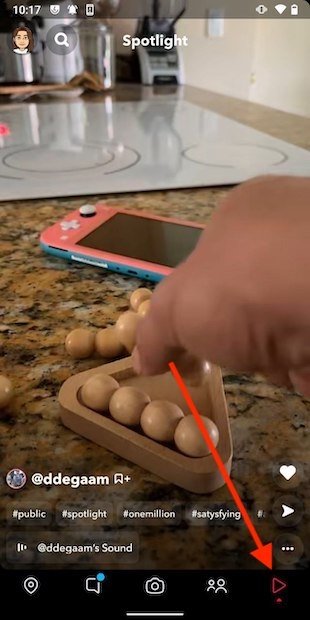 Short video section
Follow the on-screen instructions to move from one video to another.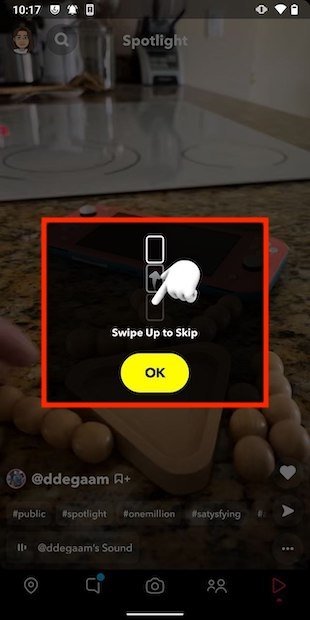 Swipe to switch between videos
If you tap on the three dots icon, you will be able to see more options and additional information about the video, such as the creator or the music used.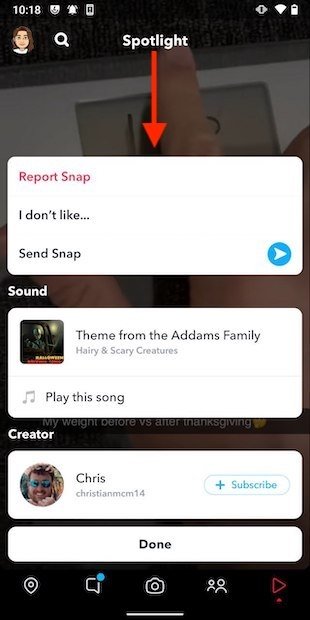 Short video options
Remember that you can subscribe to any content creator and indicate that you like a video by tapping on the heart that appears on the right side of the screen.
Chat features
Chat is another feature of Snapchat. To access it, tap on the speech bubble icon in the navigation bar. Then, tap on a conversation to open it.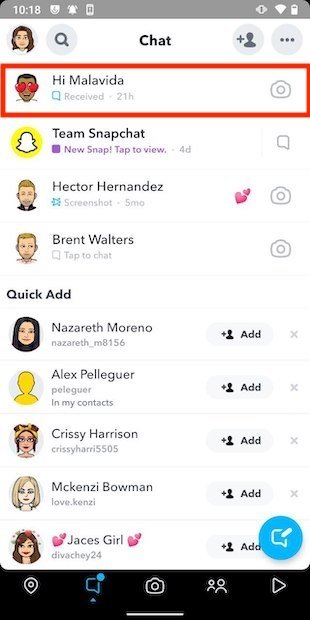 Chat functions
The available functions are the usual ones for this type of application.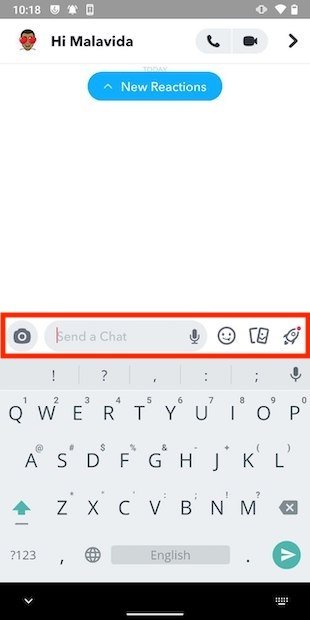 Aspect of the chat screen
However, the possibility of starting games with other users is striking.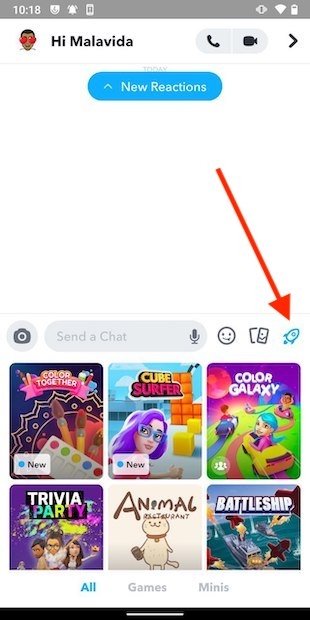 Games for friends
Snapchat Map
We end this review of the Snapchat sections with the map. Here, the videos uploaded by users are placed according to their location. Use this section to browse content by region.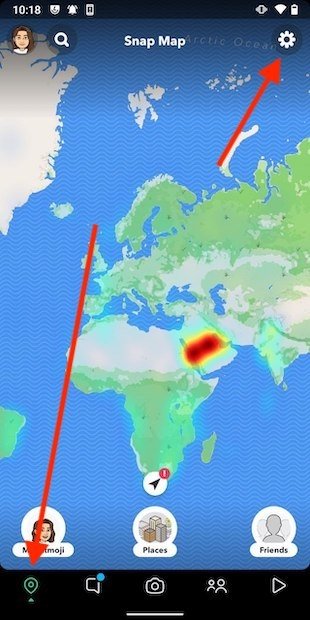 Snapchat's map section
There are also some options about the map and privacy that are worth checking out. You will see them by tapping on the cogwheel button.
Other Snapchat options
Finally, let's review some of the other Snapchat features. They are located in your profile section, accessible from the camera.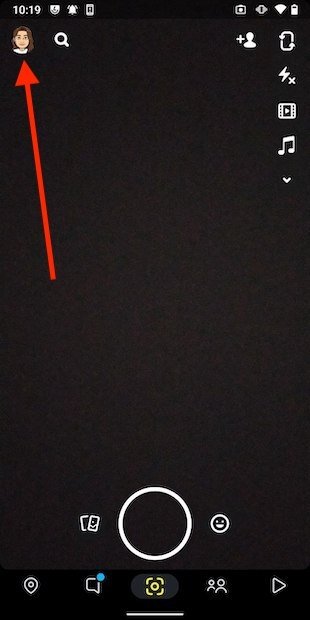 Access the profile
There, you can enter the application settings or edit your Bitmoji.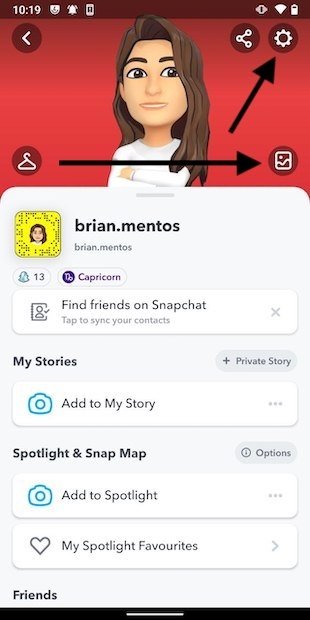 Editing the emoji and accessing the application's settings
You will also be able to access your memories, the stories you have sent, and much more.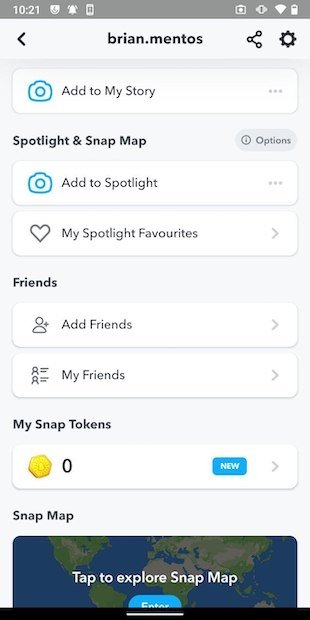 Other profile options
How does Snapchat stand out from other social networks?
It is possible that, after this analysis of the Snapchat application, you have already realized that this social network stands out for a myriad of things. However, there are two features it includes that make the difference:
Filters. The ability to use all kinds of filters to modify the appearance of animals and people is one of the strengths of Snapchat. Few applications have such a wide variety of filters as those included in this application.
The performance of their stories. Although it has now caught on in other apps, ephemeral content was born on Snapchat. All messages, stories, and videos you send will be a thing of the past after 24 hours.