An XAPK file is an Android application installation file that includes the APK file plus some extra files, known as OBB expansion data files, which are essential for functioning. These OBB files are usually downloaded once the app has been installed, but in some cases it is good to have them earlier, and they are usually cache data, additional information, data bases, user game maps or information… It is an alternative, unofficial, executable file, and if you try to install them normally by clicking on them you will just get an error message - the operating system's default installer doesn't recognize them and therefore does not allow you to open or run them.
They are for installing and distributing Android applications, with the difference that they already include everything needed for the app to function. Apps and games can be installed with them. They are usually much larger than normal APK files due to their content. With regard to security, you need to take certain precautions. This kind of file is not available in the Google Play Store, but can be found in sources like our own website. We analyze all files with dozens of anti-virus programs before offering them for download, including XAPK files. But we can't guarantee that other downloading sources do the same, so we recommend that you only download XAPK files from reliable sources.
To download XAPK you need a specialized installer. We recommend XAPK Installer.
How do you use it? Download it to your phone or tablet by tapping on the green Download button.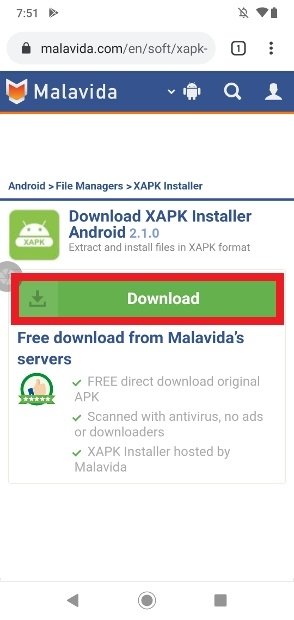 Button to start downloading XAPK Installer
When the download is complete tap on Open in the notification that you will see on the screen or go to the app in your download folder and tap on it once.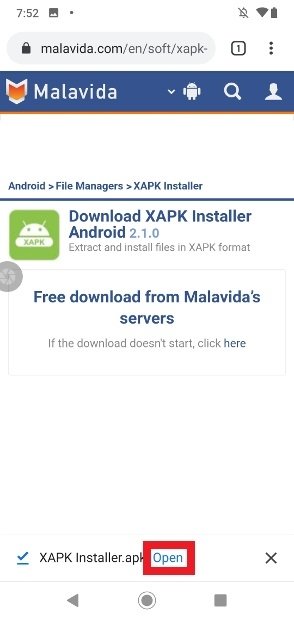 Press Open to launch the installation
When the installation launches, tap on Install in the bottom-right corner of the screen.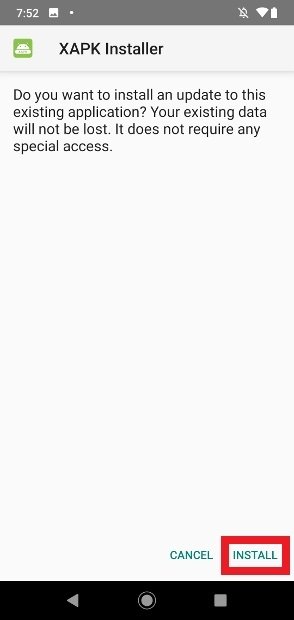 Button to install XAPK Installer once downloaded
After a few seconds the app will have been installed on your mobile and you will see the message App Installed. Press Open again in the bottom-right corner to open the app.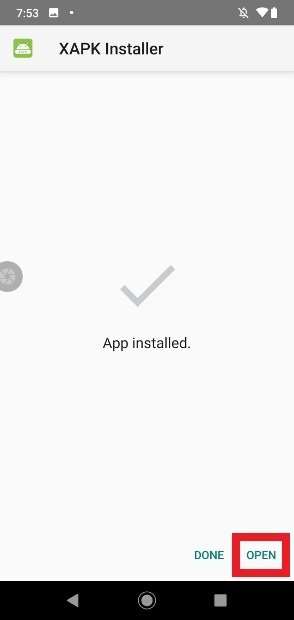 Open XAPK Installer which you've just installed
The first time you enter you will have to give XAPK Installer permission to access photos, media and files; press Allow in the pop-up window. The app will analyze all the content on your device in search of APK and XAPK files and will show them to you in a list. You just need to press Install on an XAPK file to run it.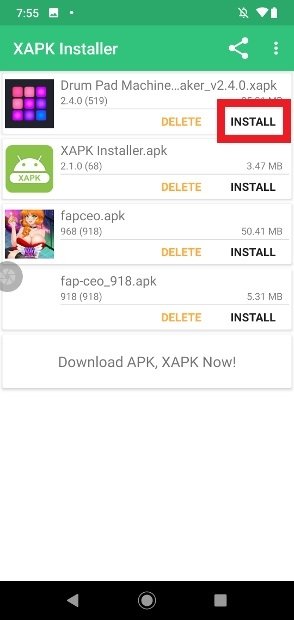 Button to install an XAPK using XAPK Installer
There are more and more application packed in this format. Make sure you always have XAPK Installer installed to be able to manage them comfortably and use them whenever you want.