If you're dealing with Split APKs, their installation is quite different compared to ordinary apps as you'll need to make use of an additional tool. The first thing is to download Split APKs Installer (SAI) by pressing the green Download button at the bottom of this page.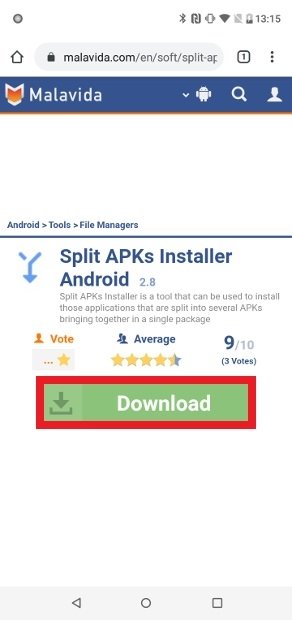 Button to download Split APKs Installer
Confirm the download in the new window by pressing the button of the same color.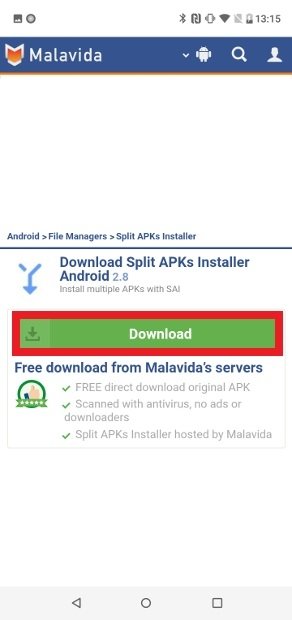 Confirm the download of Split APKs Installer
Once the download is completed, press Open on the on-screen notification. You can also search for the APK file in your download folder and press on it to run it.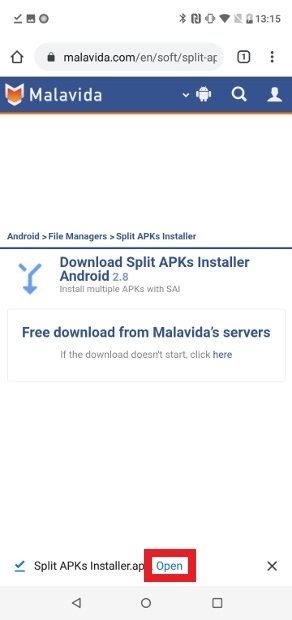 Open the downloaded APK
Android will ask if you want to install this application, press Accept in the bottom right hand corner.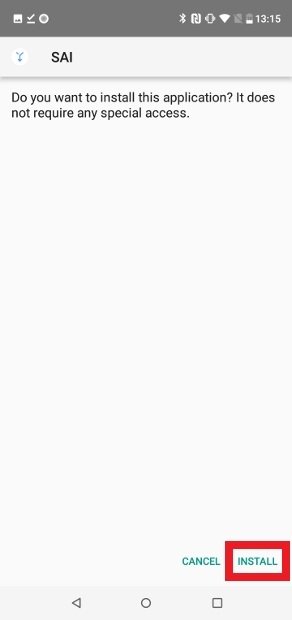 Press here to install SAI on Android
After a few seconds, SAI will be fully installed. Press Open in the top right corner.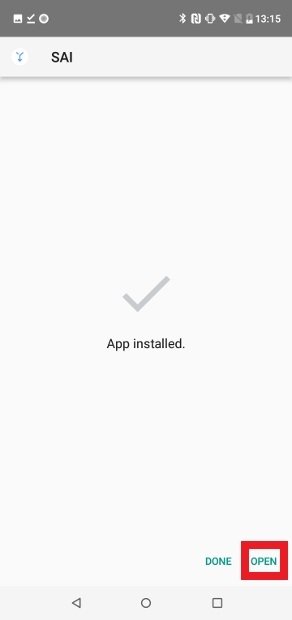 Open SAI on Android
Now that you've opened your new app, press the Install APKs button.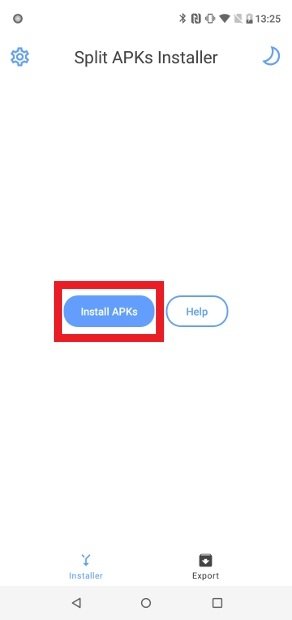 Press Install APKs
The first time you use the app it will ask you to grant permissions to access photos, multimedia files and other files. Grant them by pressing Allow in the pop-up window.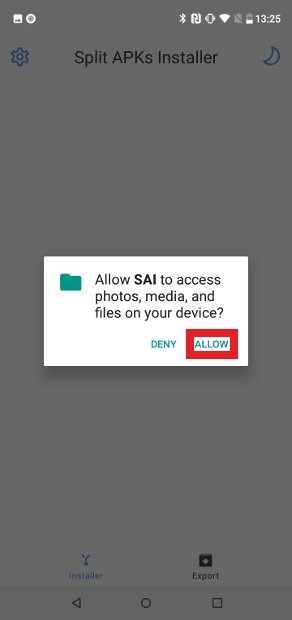 Grant permission to SAI to access your files
A file explorer will open, locate the folder where you've saved the ZIP file that contains the split APKs, check the box on the right to select it and press the blue Select button in the bottom right corner.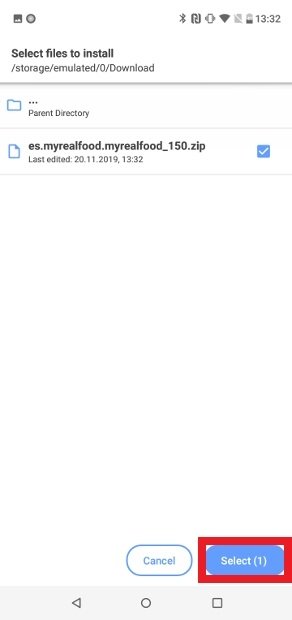 Choose the ZIP file and press Select
The first time, another pop-up window might warn you that Android hasn't got permission to install apps from this source. Press Settings.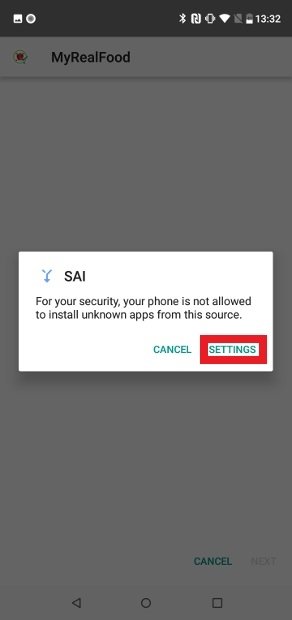 Press Settings to open Android's settings
Flick the switch to the right on the Allow from this source option to grant permission. Once done, go back.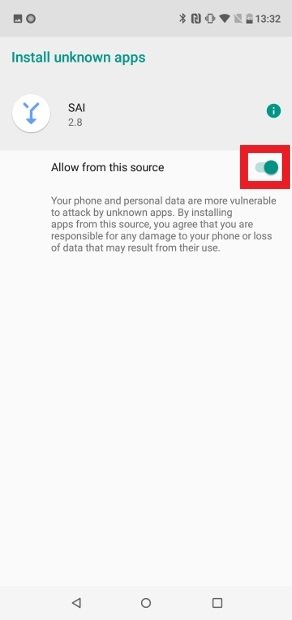 Move the toggle to the right to allow SAI to install apps
The installation of your new app will be launched just like any other app, press Install in the bottom right corner.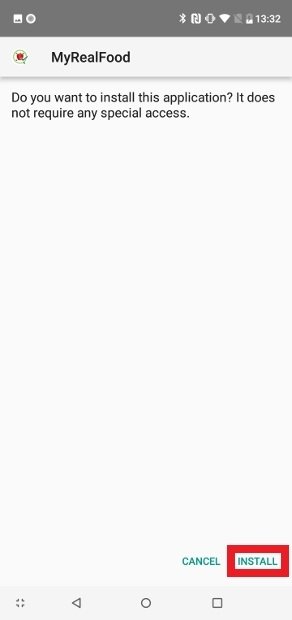 Press Install to install your Split APK
After a few seconds (or minutes depending on the size of the app you want to install) SAI will show you an on-screen notification telling you that the installation is complete. You can close the window by pressing on OK or opening your newly installed app by pressing Open.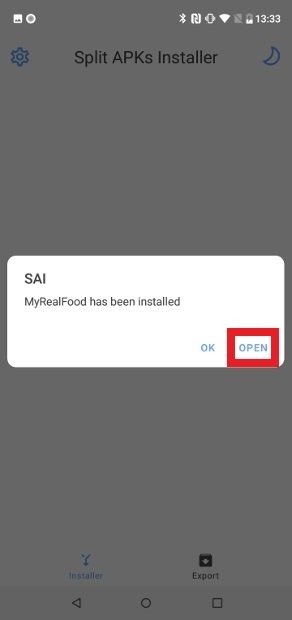 SAI notifying about the installation of the APK
The apps in this format are getting more and more popular. If you usually come across them, the best thing you can do is always have SAI installed to be able to run them without any trouble.