We live in a society of immediacy. We want things and we want them now. Amazon is aware of this, which is why they offer us a complete order tracking tool to know where our package is at all times. But do you know how to access this function and how to use it?
How to track and locate an Amazon order from your smartphone
Locating an Amazon order from your smartphone is quite easy. To track a package from this e-commerce, follow these steps:
Open the Amazon shopping app on your smartphone.
Tap the second icon in the bottom menu to access your profile.
Tap on My orders.
Find the order you want to locate on the list.
Touch the order to open its details tab.
Tap the Locate your package function.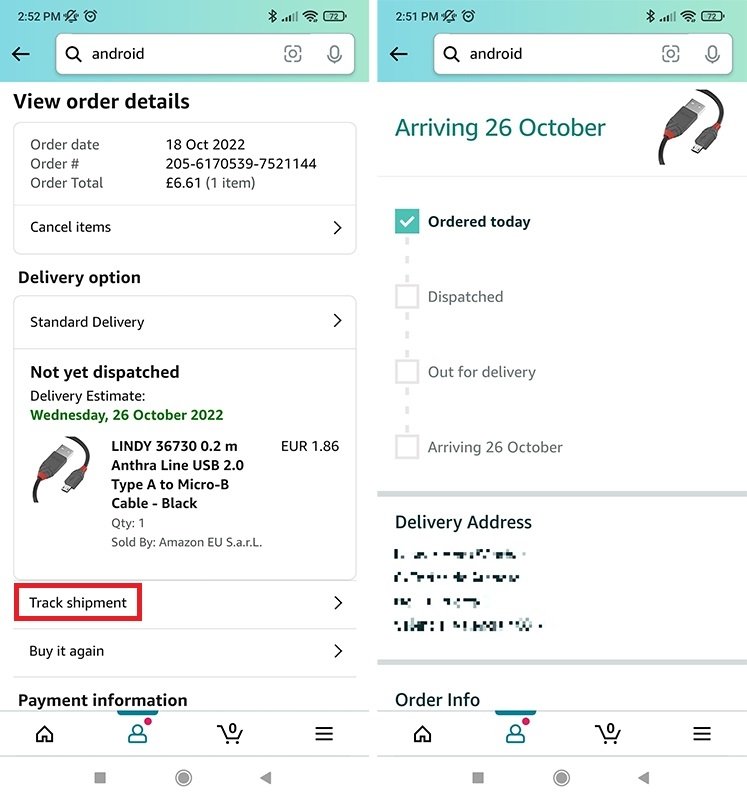 Tracking an order made on Amazon
In some app versions, the last step is unnecessary, as the information is displayed directly. Amazon shows us at all times the status of the order in real-time, our package might be in any of four phases:
Date of the order.
Date of shipment.
In delivery.
Arrival.
In almost every phase, there is an option that we can tap into to get more details. In some cities, during the package delivery, we will see a map with the location of the delivery driver updated live and the number of stops left to reach our home. Also, if the seller uses an outside shipping company, the courier information and tracking number for tracking the package should appear on the order form.