Firstly, you are going to disable automatic browser session start-up in your Google account. To do this, tap on your profile photo in a new tab: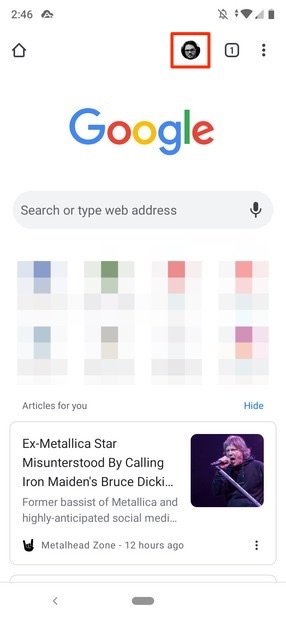 New tab in Chrome
Now go to the next menu and tap Sign out and turn off sync: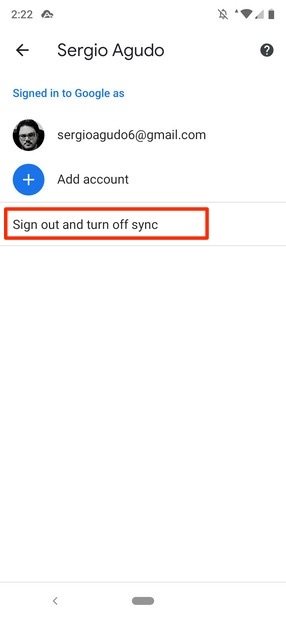 Log out of our Google account in Chrome
A confirmation message will appear; tap Continue: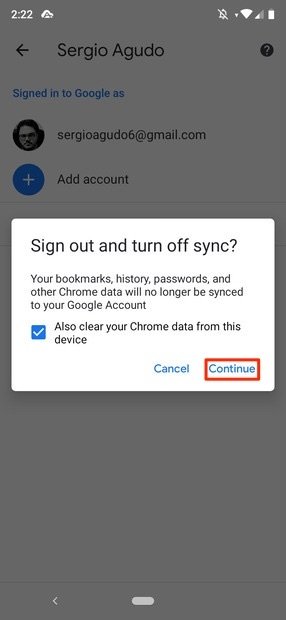 Confirm logout
For web pages, Chrome for Android starts the session automatically in all of the web pages for which it has the access credentials stored. Suppose that, for instance, your browser has your data stored for an online store. If you go to that store on your phone the browser will automatically take your profile with you; but maybe that is not what you want to happen, for whatever reason. We will now show you how to disable this feature in order to have everything under control.
Open Chrome from your device and go to the menu in the top right corner of the screen: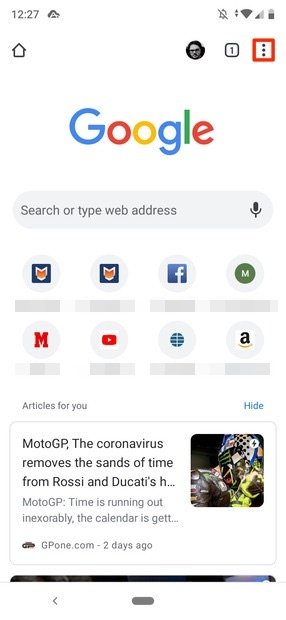 Chrome's menu button
In the menu displayed tap Settings: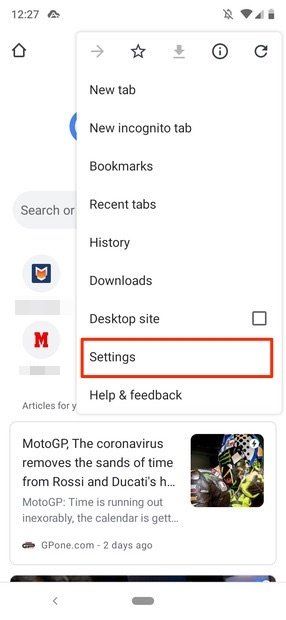 Access to Chrome's settings
Once there, tap Passwords: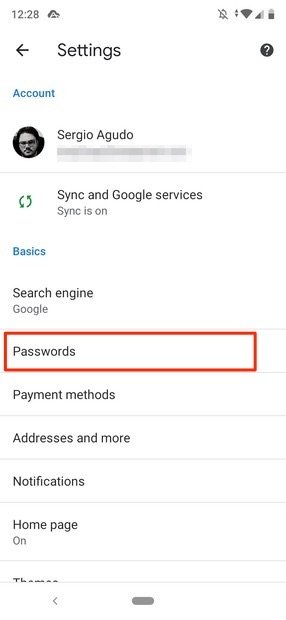 Access to the password menu
You will see an Auto Sign-in field: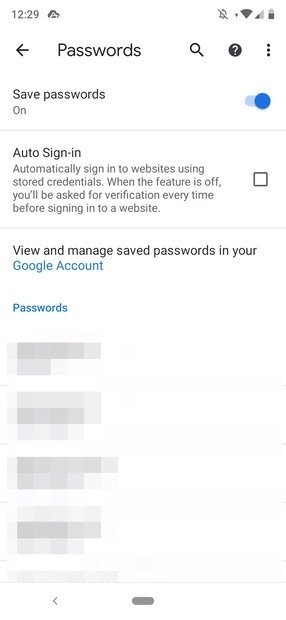 Disable the automatic login
If there is a blue tick, tap on it to delete it. If there isn't, then you don't have to do anything (because that means it is already disabled).
In this same section you will also find other kinds of settings (such as viewing and managing your saved Google account passwords and even disabling the saving of passwords), but we will be taking a look at all that at some other time.
Controlling this feature just takes a few seconds, if you know where you have to go and, thanks to us, it is no longer a secret. If automatic session start-up is causing you headaches, then don't hesitate to put into practice the advice that we have given you here, so that the browser doesn't save all your sensitive information in its internal memory.