Installing extensions on Chrome for Android is not officially allowed. However, there are alternative browsers that are capable of installing and running them. One of the most popular is Kiwi. If you need to install a Chrome extension on your device, this is the best option.
First, download Kiwi on your device. Use the link on this page to get its APK quickly and safely. As soon as you run it, you will notice that its interface is very similar to Chrome. Tap on the three dots to open the main menu.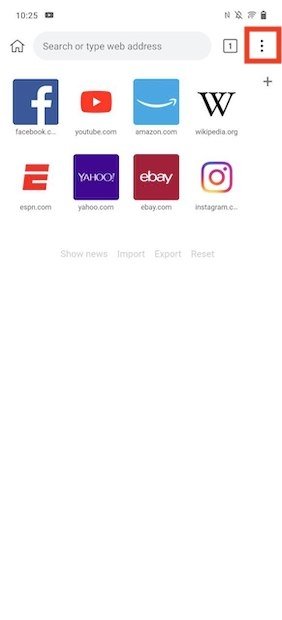 Open Kiwi's main menu
Tap on Extensions to continue.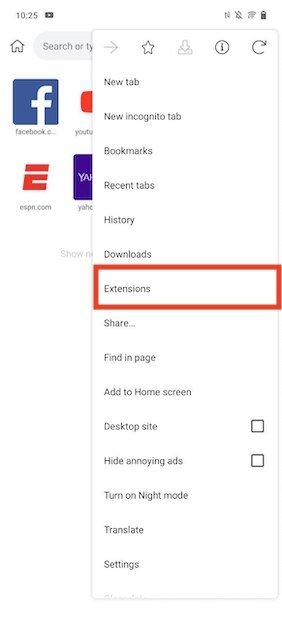 Open the extensions menu
Use the link to go to the Chrome Web Store.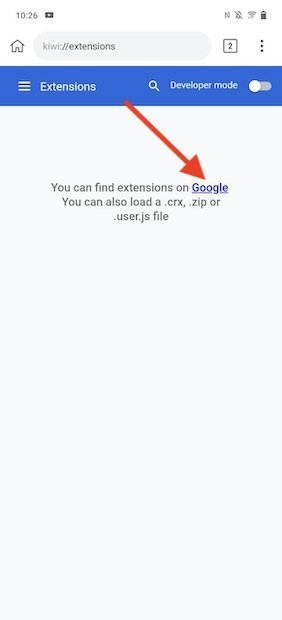 Access Chrome Web Store
In the Google search, select the first result.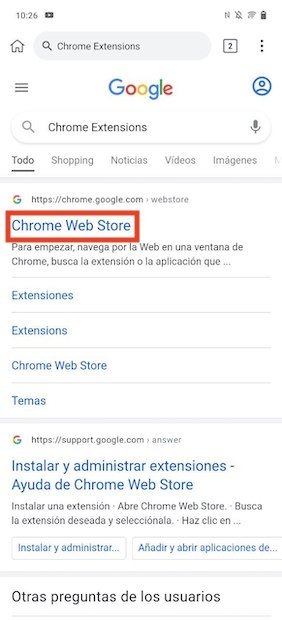 The extensions store
Now, you must select the extension you want to install in Kiwi. Although they are all compatible, it is not possible to confirm that they always work as intended. In our case, we have selected Dark Mode, an extension to enable dark mode on any website.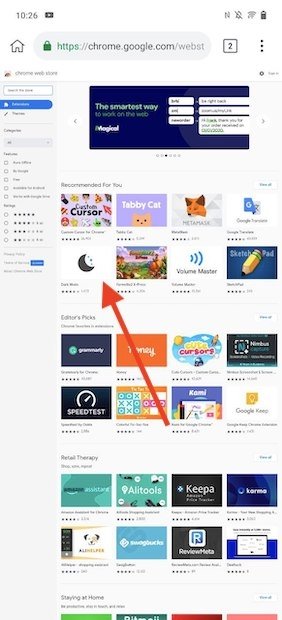 Choose an extension
In the extension tab, use the Add to Chrome button to add the extension to the browser.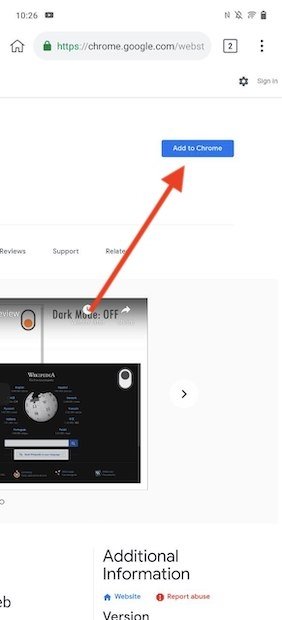 Add a Chrome extension
In the pop-up window, confirm the installation using the Ok button.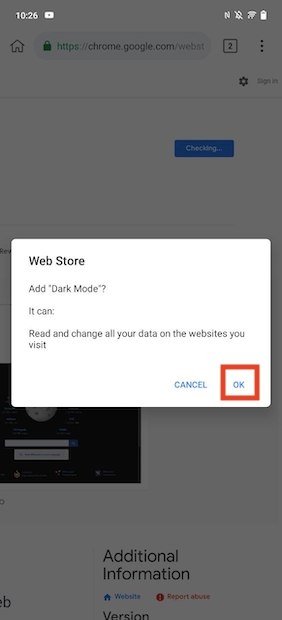 Confirm the installation
The extension is installed. Where can you find it? It is located on the Kiwi main menu. From there, you can access its functions or settings.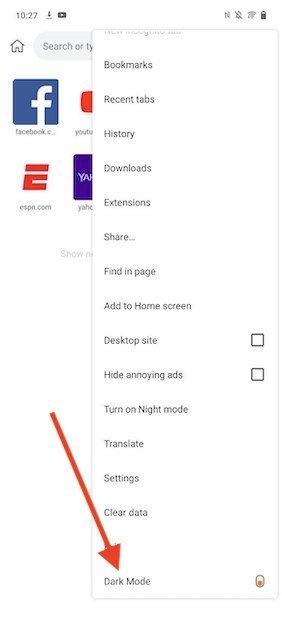 Use the extension
In the Extensions section, you also have some additional options.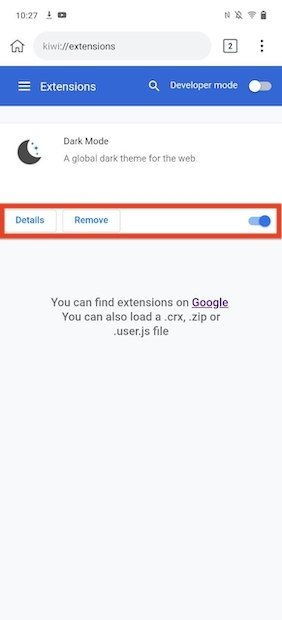 Manage extensions
There, you will find all the extension details, the uninstall button, and the option to temporarily disable it. Remember that you can install extensions from local files in CRX, ZIP, or USER.JS format. However, it is recommended to always do it from the official Google repository for Chrome.