The dark mode that many developers integrate with their applications lets users use them in low-light environments with greater comfort. In the case of Facebook, its developers have already implemented it natively. Let us explain how you can activate it.
Enabling dark mode in the official Facebook application
Before continuing, you must check if you have the latest version of the Facebook application. Dark mode will only be available in the latest version. Once you have checked this, go to the options menu and open the Settings & Privacy section.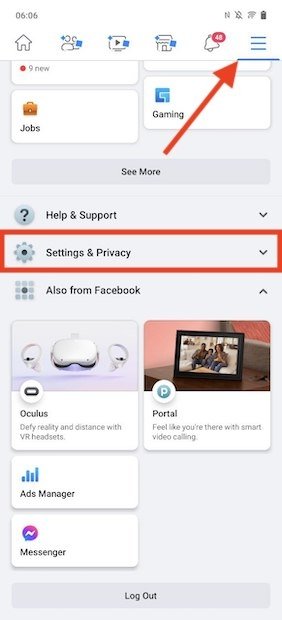 Open the options menu
Tap in Dark mode.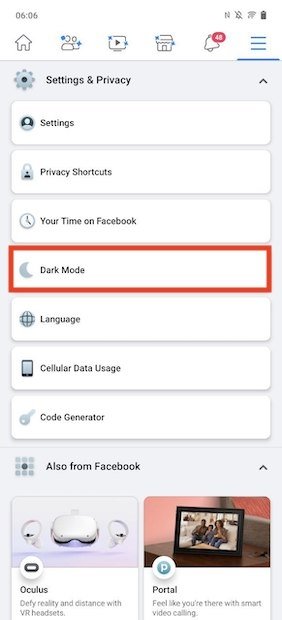 Dark mode settings
Select On to enable the dark mode. Similarly, you can use the Use system settings option to have the application use the system settings.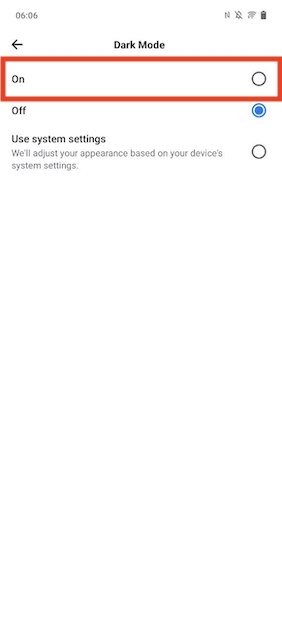 Enable the dark mode
By doing this, the appearance of Facebook will change, using dark shades in its interface.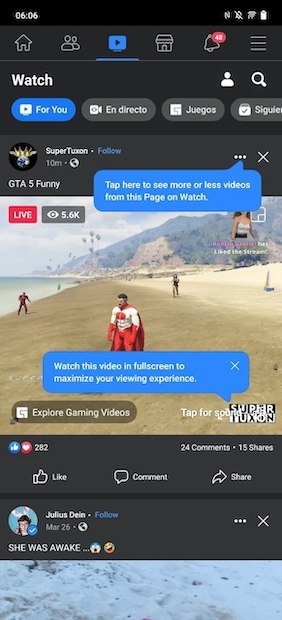 Dark mode in Facebook
As you can see, no true black colors are used in any case. This is not a dark mode intended to save battery life. Rather, it is designed to make content visualization more enjoyable.
How to force dark mode on Facebook
If for some reason, you cannot download and install the latest version of Facebook, you can force the dark mode using the developer options. You must activate them from the Software information section, by tapping repeatedly on Build number.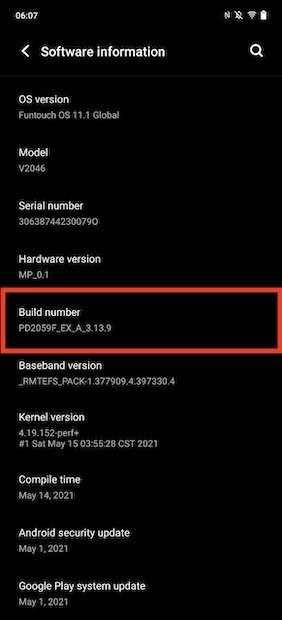 Enable the developer options
Go back to the list of the main options and tap on System.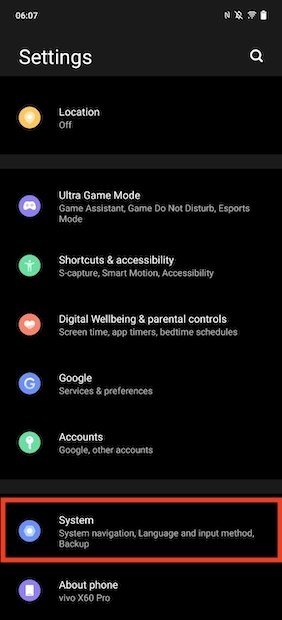 System options
Now, go to Developer options.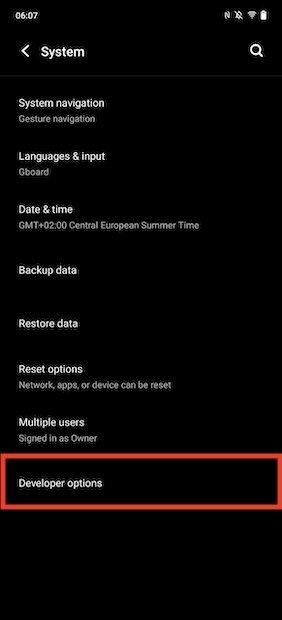 Developer options
Look for the Override force-dark option. Activate it using the slider.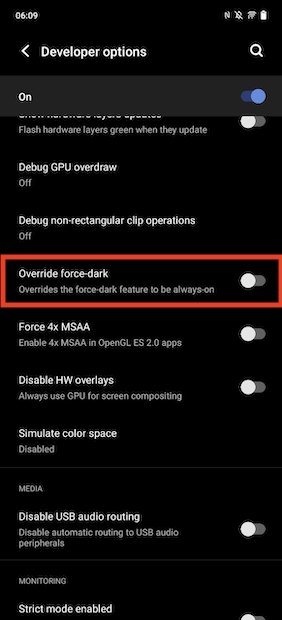 Force the dark mode
From now on, all those applications, including Facebook, that do not incorporate a native dark mode, will use an interface with black shades. You should also note that for this method to be effective, the dark mode must be enabled in your device's settings.
How to enable dark mode in Facebook Lite
Facebook Lite supports the activation of the dark mode. All you have to do is go to the application settings.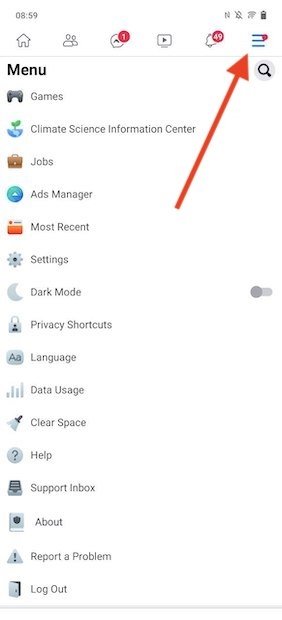 Open Facebook Lite's options
From there, look for the Dark mode option and activate it.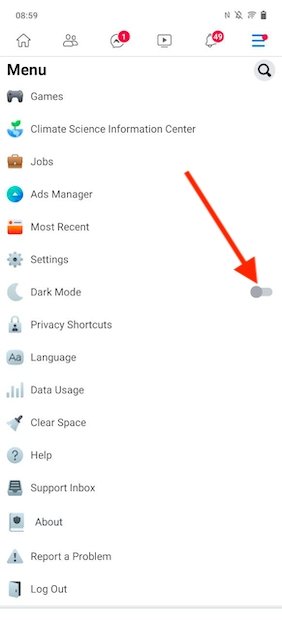 Turn on the dark mode
In this case, it is not possible to ask it to adapt to the system settings, so you must always use the application in dark mode.