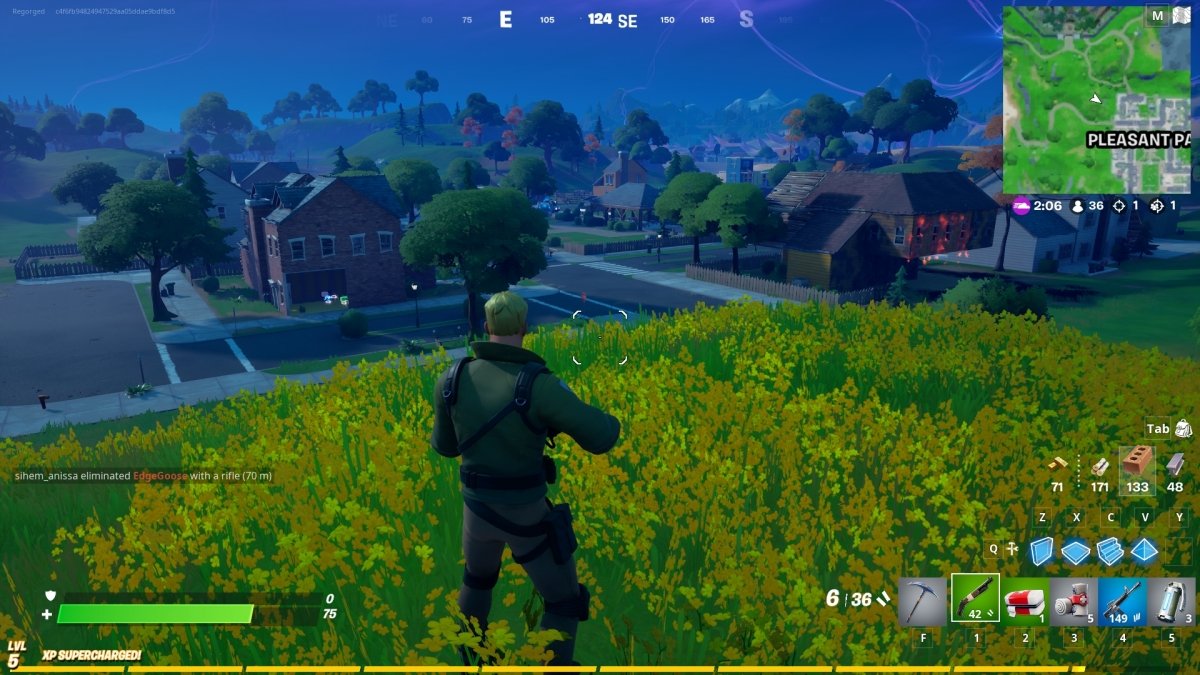 Fortnite Battle Royale is based on a third-person shooter game mode, in which a group of up to 100 players face off in an all versus all mode until only a single survivor remains. The combat takes place in an arena that can only be accessed through an Internet connection.
However, that is not the only requirement. First, you have to download the installer from the Epic Games Store, which is the client that allows us to install Fortnite on our PC. That said, downloading, installing and playing this title on any computer is free; with the caveat that cosmetic upgrades for weapons and player skins are paid for via microtransaction (as well as season pass subscriptions) in the Item Shop: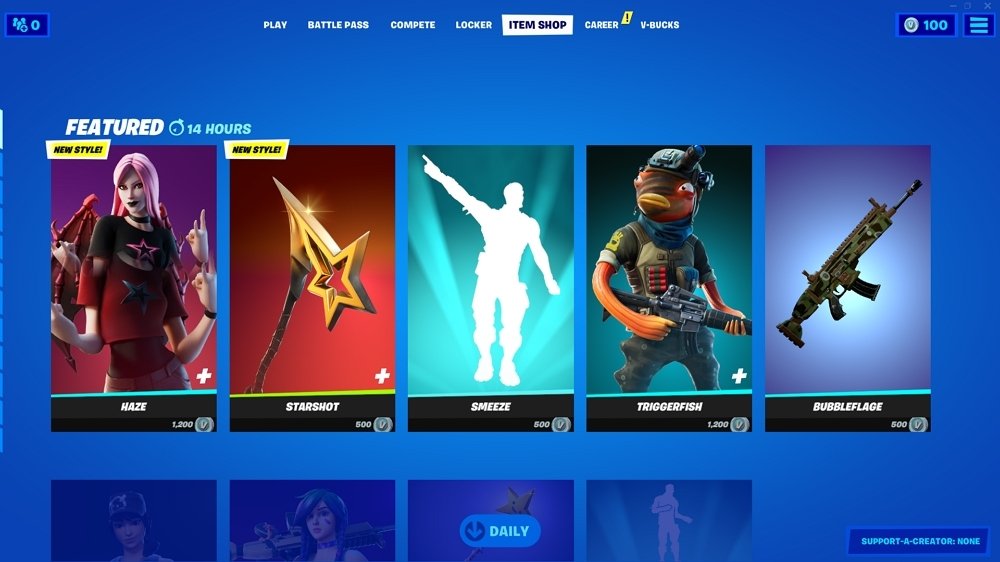 Fortnite's store
Once we have the game installed on our computer, it is like any other massively multiplayer online game: each user progresses in the game according to their skills and how far they are able to squeeze them. As we play and progress in the games, we will get experience points that will allow us to raise the level of our character, as well as rewards of various kinds (skins for avatars and weapons, special avatars, etc.).
To get them we will have to complete missions, which appear on the access screen of the game: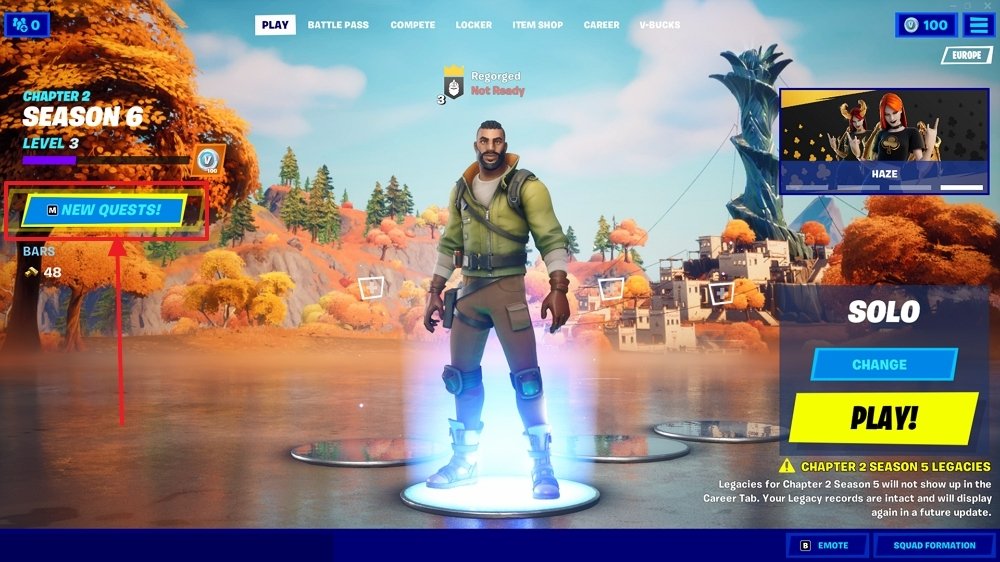 Button to access missions
If we press the M key, we will access a complete record of all the missions we will have to complete during a Fortnite season: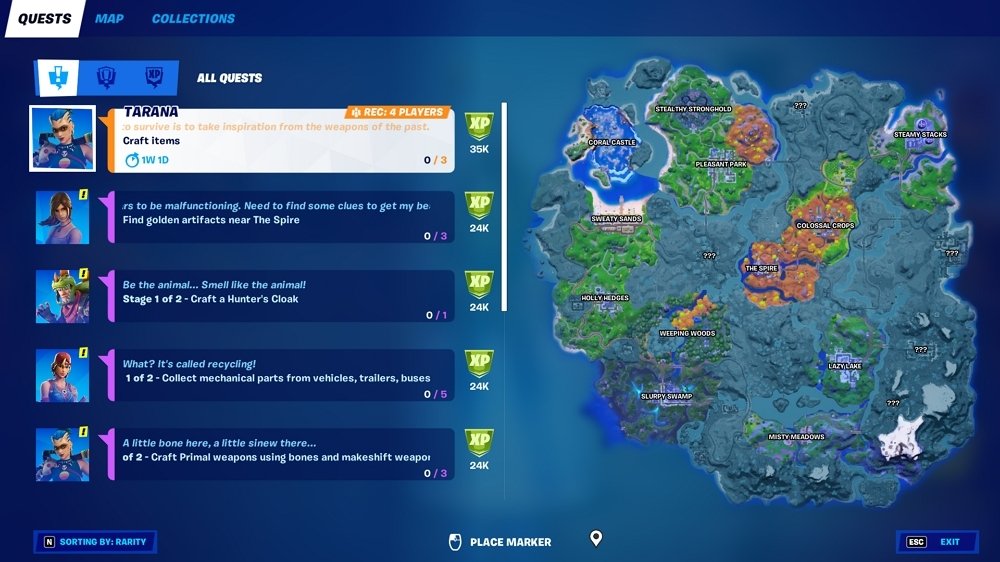 Missions screen
As we have already said, completing these missions is when we will be getting those rewards we have talked about.
Additionally, you can buy mission packs, characters or cosmetic upgrades that have little or nothing to do with the Battle Royale mode; they are not aimed at getting advantages in the "all against all":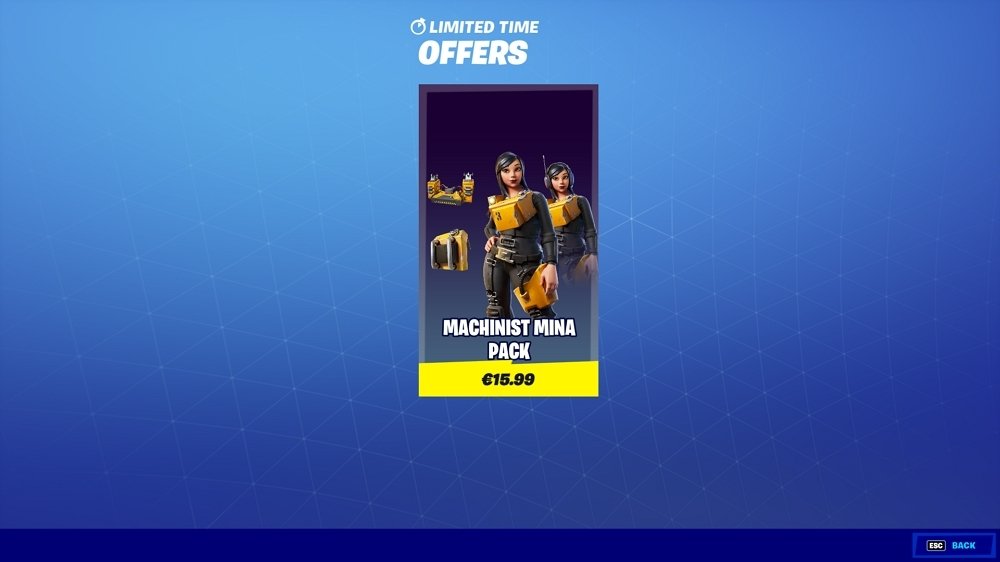 Purchases for the Save the World mode
These features are common to all versions of Fortnite, whether for consoles, mobile or computers.
It is also worth talking about Fortnite's anti-cheating system, about which Epic Games has never given excessive details. This system, as they say from the studio, is able to detect and automatically expel those who resort to dubious methods such as forming groups in solo mode, using bots or obtaining external help.