One of the highlights of Friday Night Funkin' is the wide range of characters that appear throughout the story. If you want to know them in-depth, here, you have all the details you are looking for.
Main characters
Like any video game, in Friday Night Funkin', we find two protagonists who will accompany us throughout our adventure.
Boyfriend
Meet the main protagonist of Friday Night Funkin'. This character is 19 years old and belongs to the human species. He is known for his love of pepperoni pizza and donuts.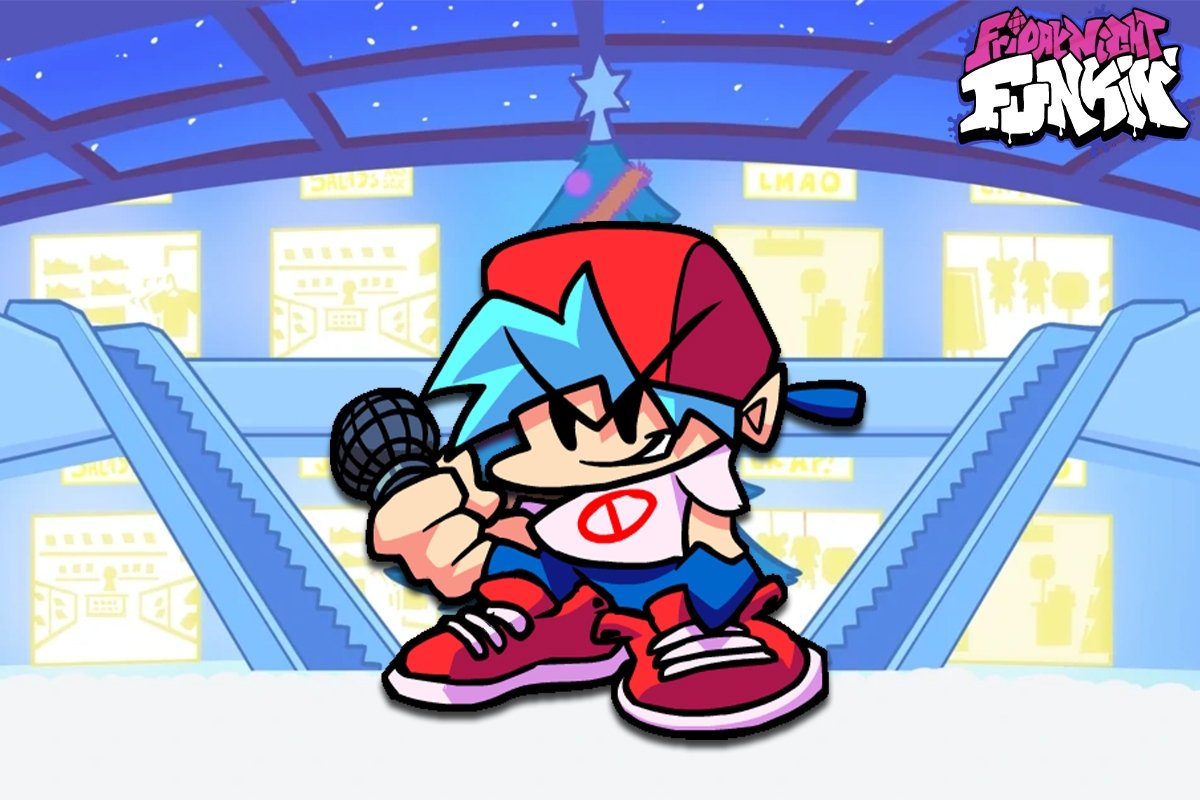 Boyfriend, the main character
His main motivation to win in the musical duels is to achieve a romance with Girlfriend. To do so, he will have great enemies in front of him, starting with the father of his beloved, Daddy Dearest!
His great courage and rebelliousness led him to abandon his studies to devote himself to rapping. It is thanks to these characteristics that he always finds a way to overcome adversity and defeat his opponents.
Girlfriend
She is the same age as Boyfriend, although she belongs to the demon species. She enjoys watching the musical duels and wholeheartedly encourages her sweetheart to defeat his opponents. She also likes pizza very much, although she prefers olives to pepperoni.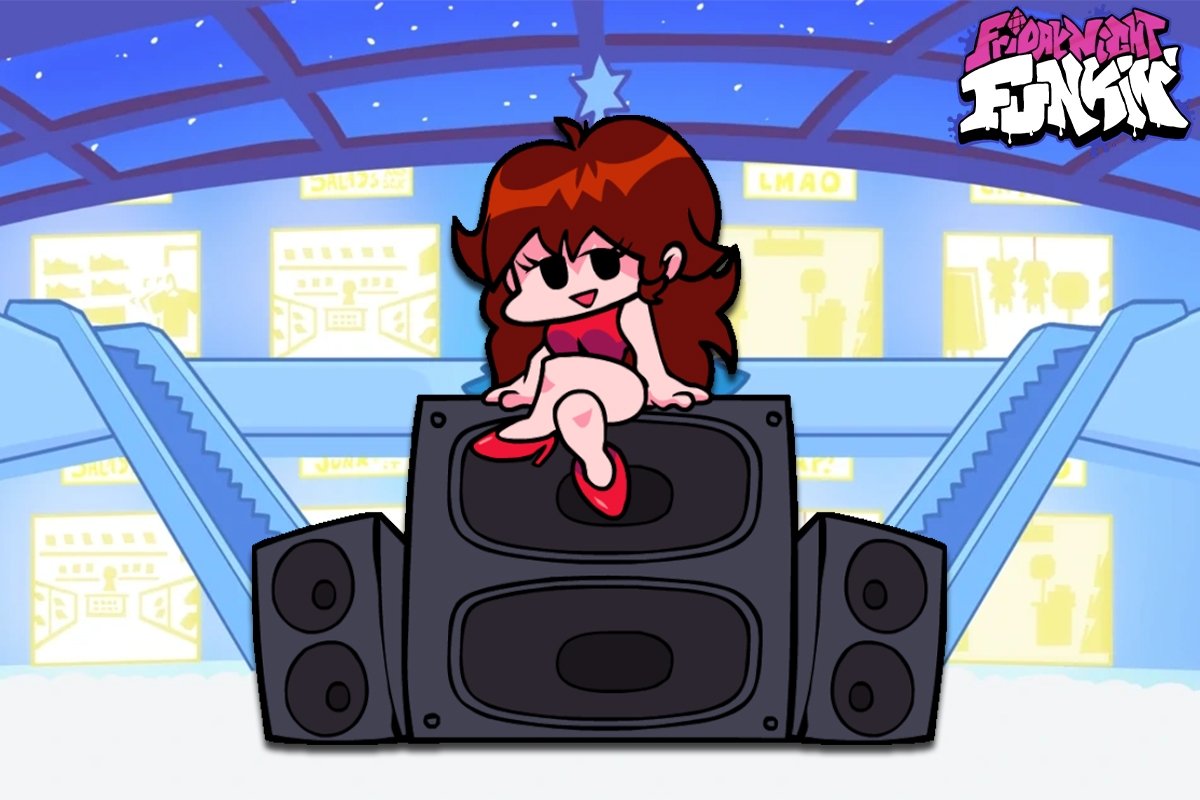 Girlfriend, the main supporting character
Antagonists
Just as there are main characters in Friday Night Funkin', there are also antagonists who will try to defeat them at any cost.
Daddy Dearest
This intimidating character is the father of Girlfriend and the main adversary of Boyfriend. He will not consent under any circumstances that the two of them have a relationship, so he will put all his soul to win in his duels.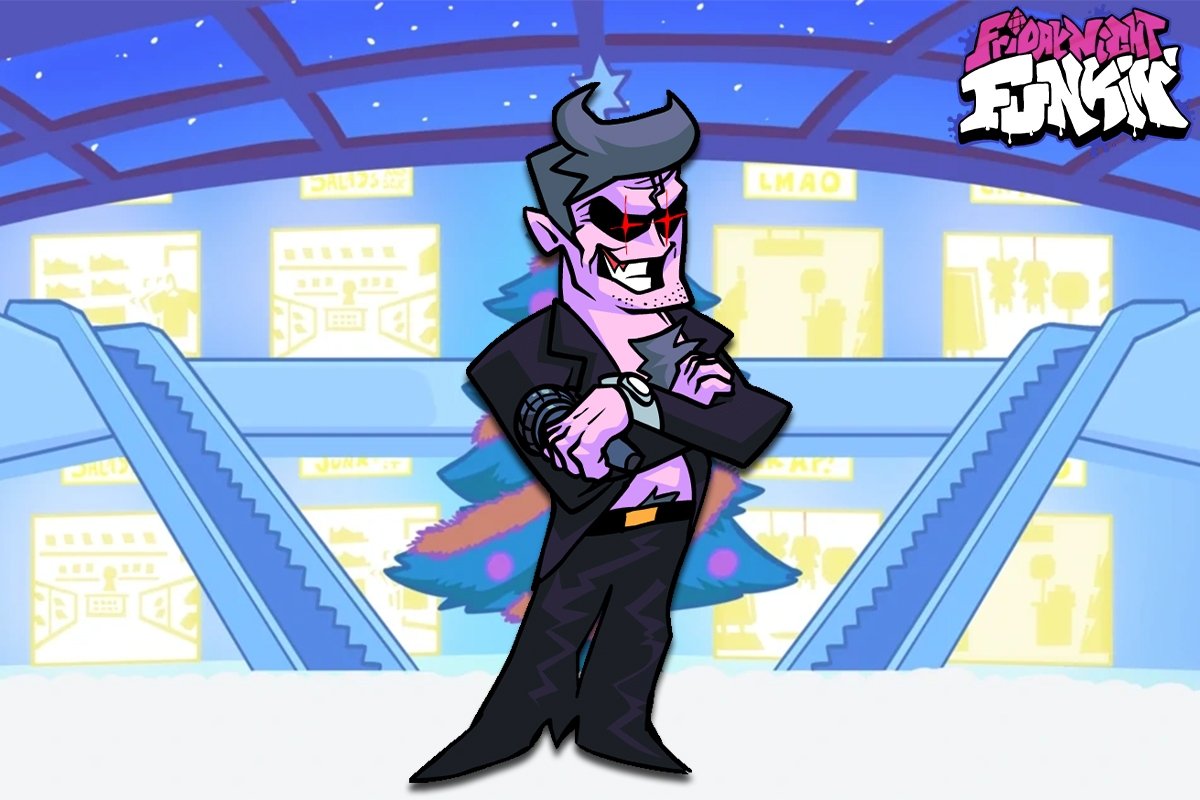 Daddy Dearest, the main antagonist
Appears in Week 1 of the game. After losing, he hires Pico to take revenge, a situation you can observe in Week 3. As Boyfriend continues to dodge his retaliation, he continues to search for a way to defeat him and will not rest until he accomplishes his goal.
Skid and Pump
These characters have their origin in Spooky Month, the web series created by Mr. Pelo. They are two human children, ages 8 (Skid) and 7 (Pump), whose talent for musical duels puts Boyfriend in trouble in Week 2.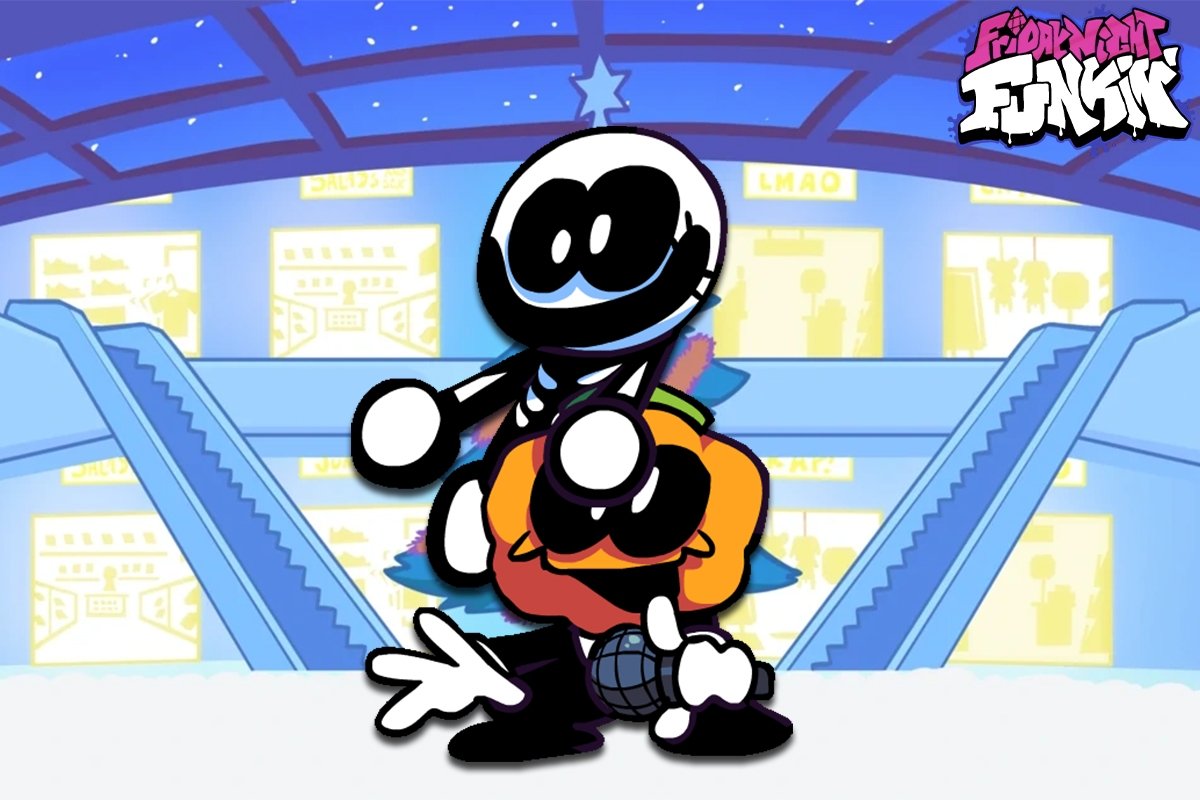 Skid and Pump, the gloomy guys
They always wear Halloween costumes, which gives them a childish look that does not match how dangerous they can be for the protagonist couple.
Monster
Its age and the species to which it belongs are unknown. It first appeared in Week 5 and is one of the biggest obstacles that have come in the way of Boyfriend.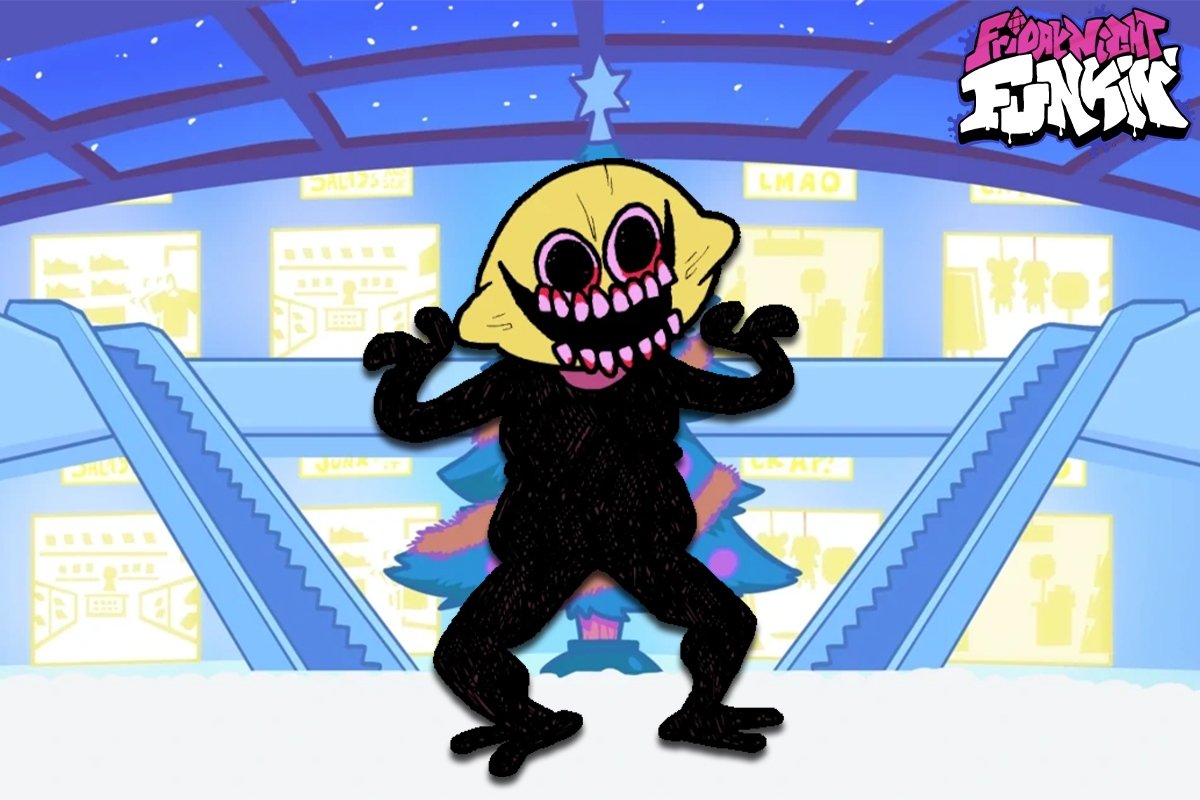 Monster is the lethal enemy
It has a lemon head and drips blood from its eyes and teeth. Despite this, the most terrifying thing about this being is that it can alter people's perception, so Boyfriend will have to be very careful when facing it.
Mommy Mearest
She is the wife of Daddy Dearest and mother of Girlfriend. Like them, she belongs to the demon species and is currently considered a true pop star.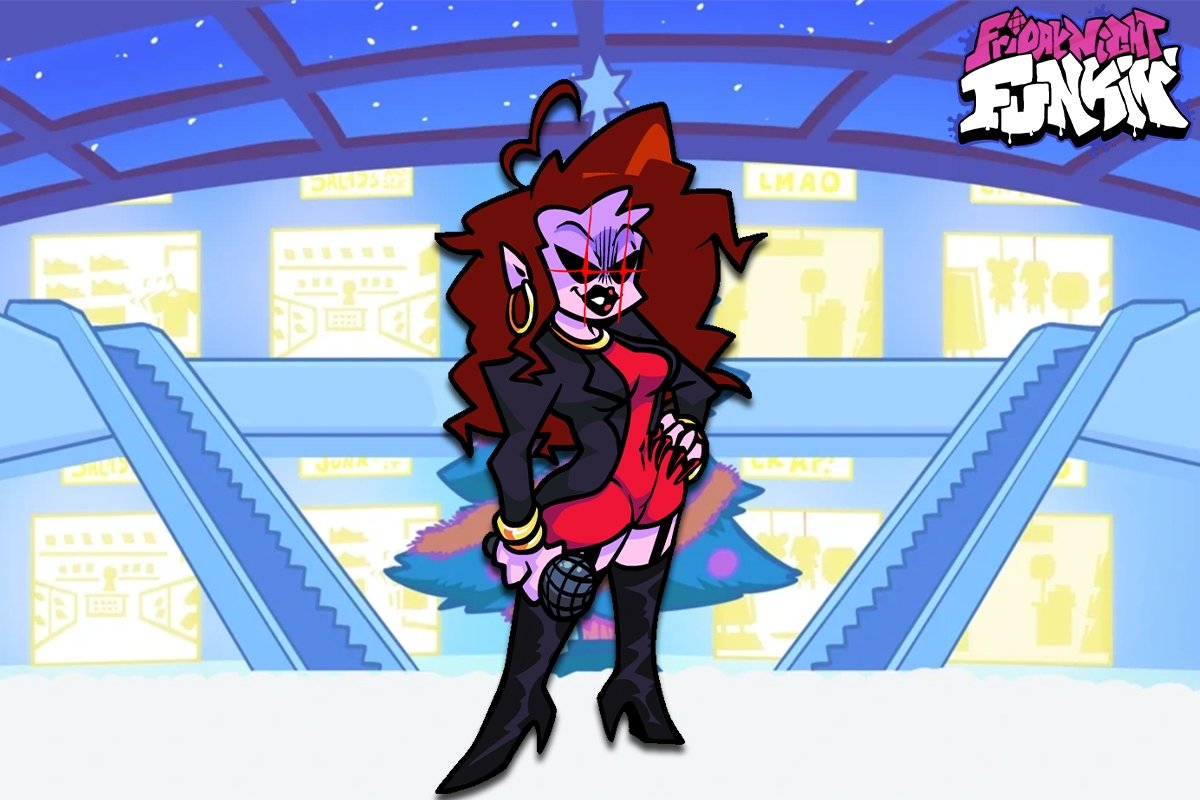 Mommy Mearest, Girlfriend's mother
In the game, she decides to help her husband in Week 4 and arrives to fight against Boyfriend accompanied by her bodyguards. Of course, she fails in her mission.
Pico
Pico made his first appearance in Week 3, being hired by Daddy Dearest to retrieve his daughter. He is 20 years old and belongs to the human species.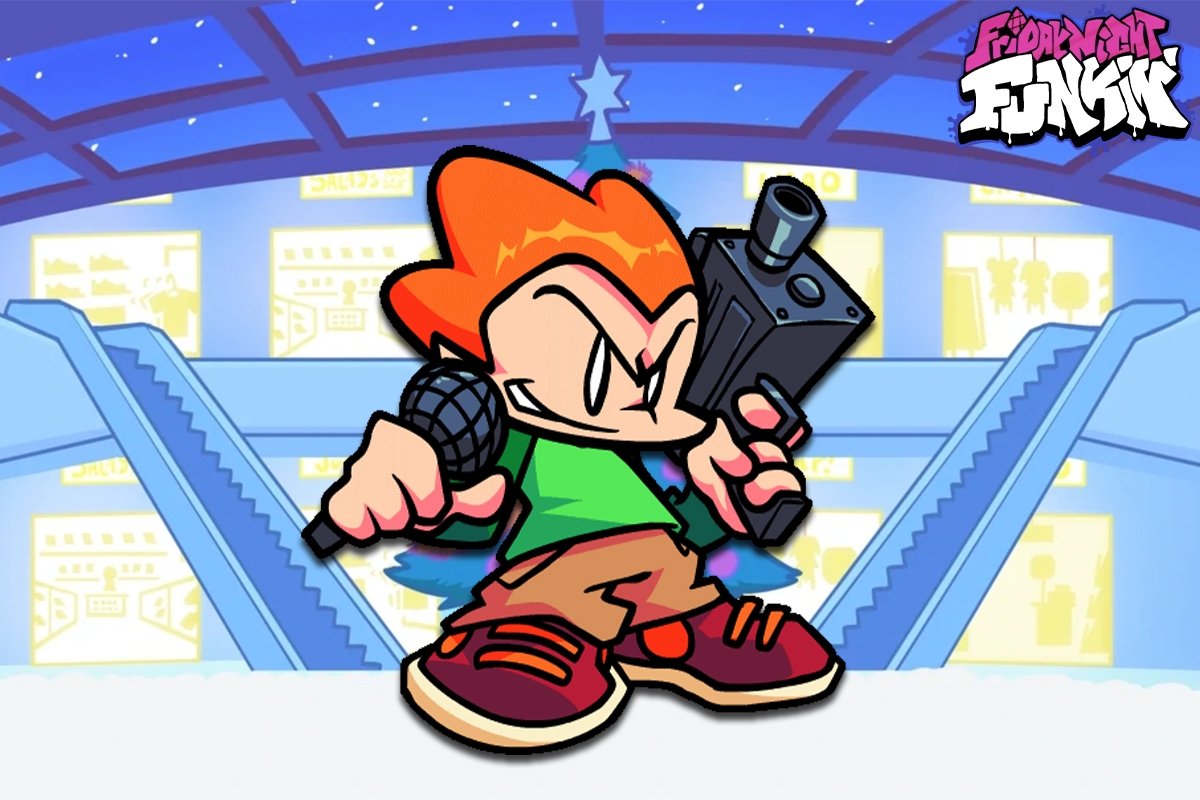 Pico, Daddy's hitman
He was partnered with Boyfriend in the past, which is why he breaks his pact with Daddy, and instead of killing the protagonist, decides to challenge him to a rap duel. There is a rumor that he is a genius and that his IQ reaches 127 points.
Senpai
Senpai is 18 years old and is of the human species. He faces Boyfriend in Week 6, unable to resist the orders of Daddy Dearest.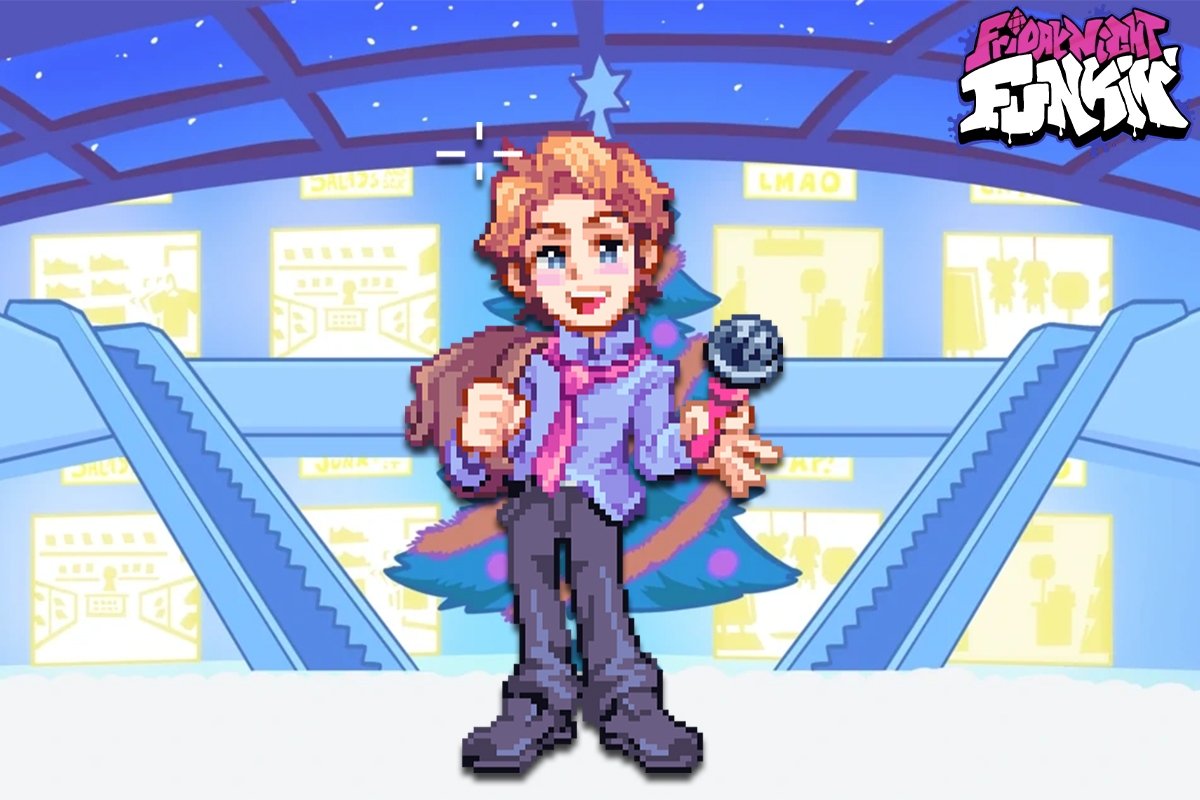 Senpai is the captive soul
Daddy Dearest got him into a dating simulator, where he remains trapped to this day. This explains its pixelated appearance. The most tragic part of his story comes when you can beat him for the second time in the game. At that moment, Senpai will die and give way to Spirit!
Spirit
The reincarnation of Senpai. He appears in Week 6 after defeating said character twice, his main motivation is to get a body that lets him get his life back and take revenge on Daddy Dearest.
Spirit is known as the free soul
Tankman
It appears in week 7. He is a 30-year-old human being who has come to challenge Boyfriend and defeat him once and for all.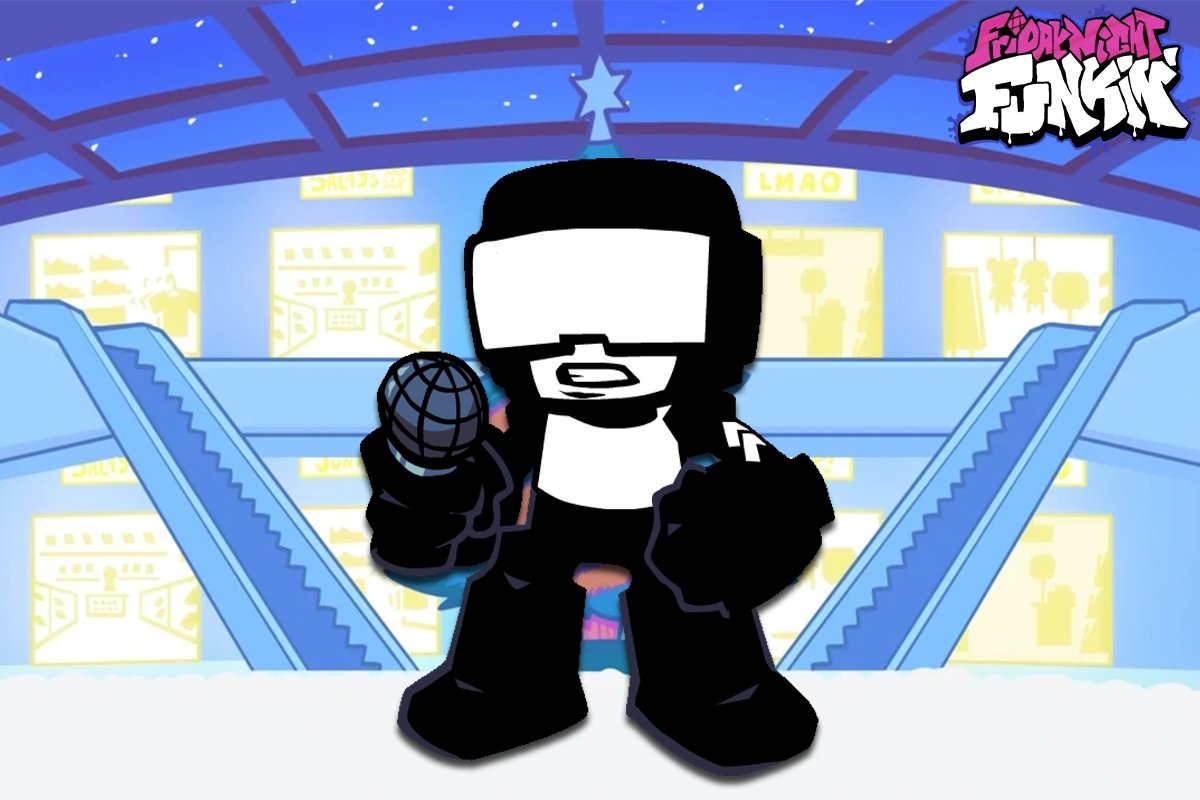 Tankman, the siege force
He brings his Tankmen to put up a tough fight, although, with the help of Pico, our protagonists will be able to defeat him. Everything indicates that he and Pico have a score to settle.
Upcoming appearances
One of the plus points of Friday Night Funkin' is that it is still going strong and new characters are waiting to be released.
Cassette Girl
Her species is half-demon and half-human. She was intended to be a music-related mascot but may soon appear in the video game.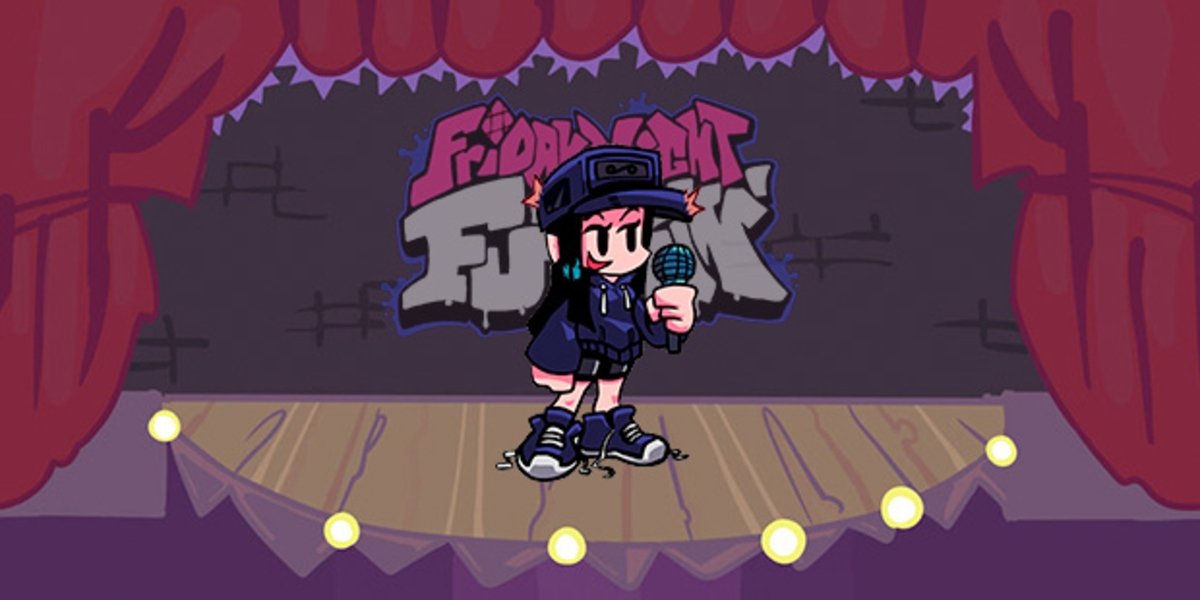 Cassette Girl, a new ally
Hank J. Wimbleton
This character carries a knife and is completely bald. He has a great talent for music and is ready to give Boyfriend a hard time on stage.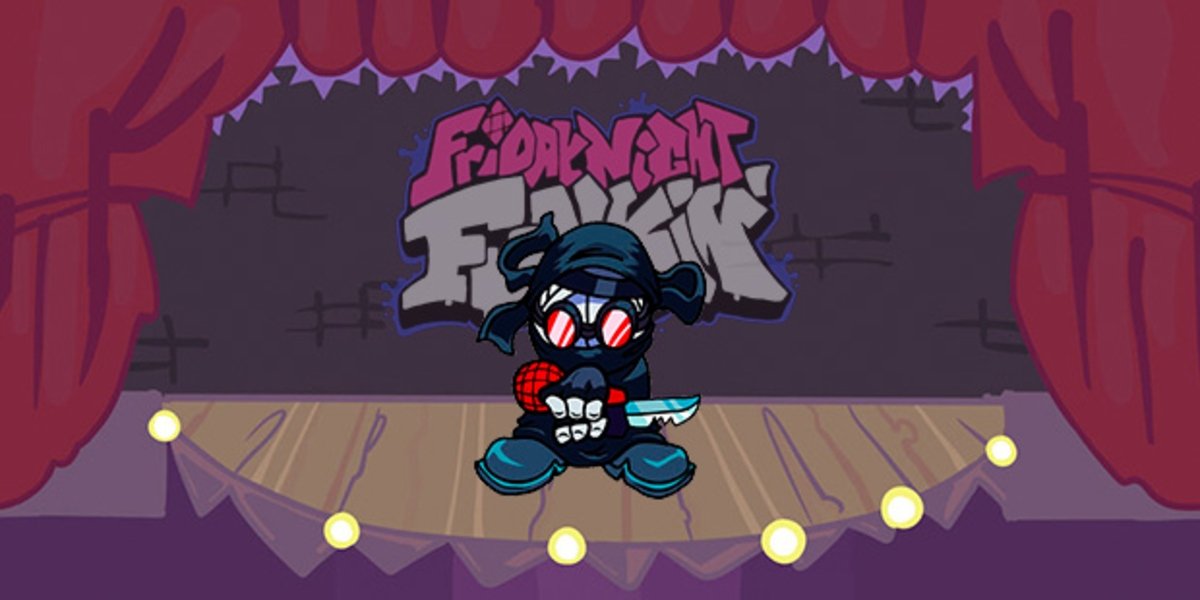 Hank J Wimbleton, a new enemy
Ritz The Rat
An anthropomorphic rat who, according to the creators of the game, will be the brother of Boyfriend. A situation inspired by Stuart Little, the classic 1999 movie.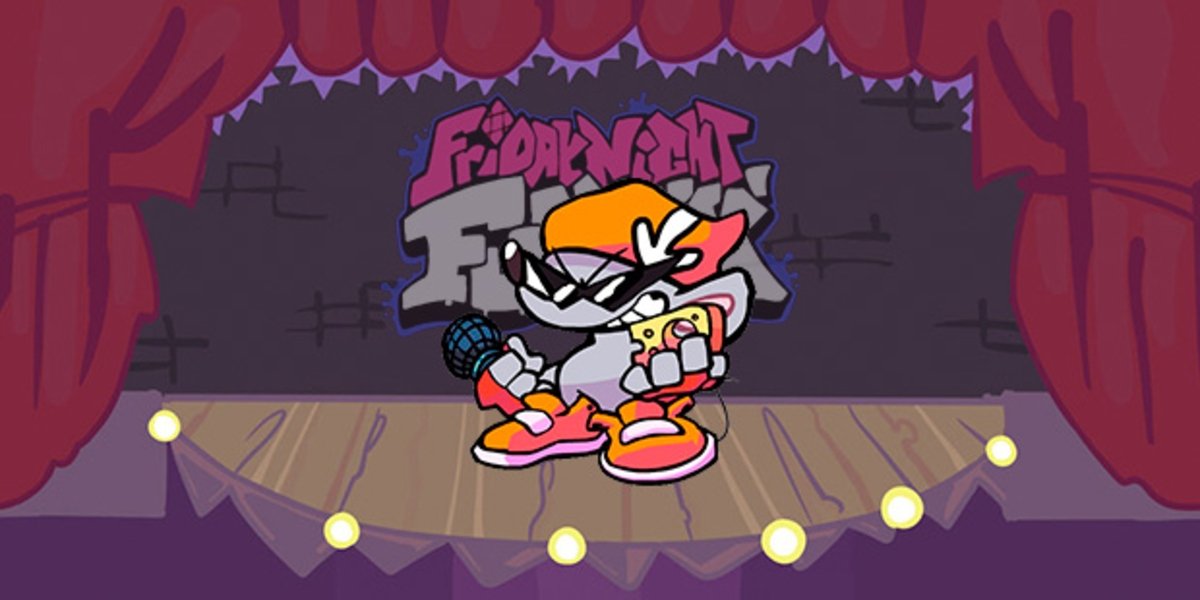 Ritz The Rat is Boyfriend's brother
Cassandra
An enigmatic character of whom there are still no images. It is assumed that her story will be related to that of Pico.
Rejected
Unfortunately, not all characters thrive. This is the case of Lucky Boy who was removed from the game.
Lucky Boy
A mistake made by the creator of the game ended up putting the presence of Lucky Boy in the code of the game. However, when he realized this, he did not hesitate to correct it and announced that he would not be part of Friday Night Funkin'.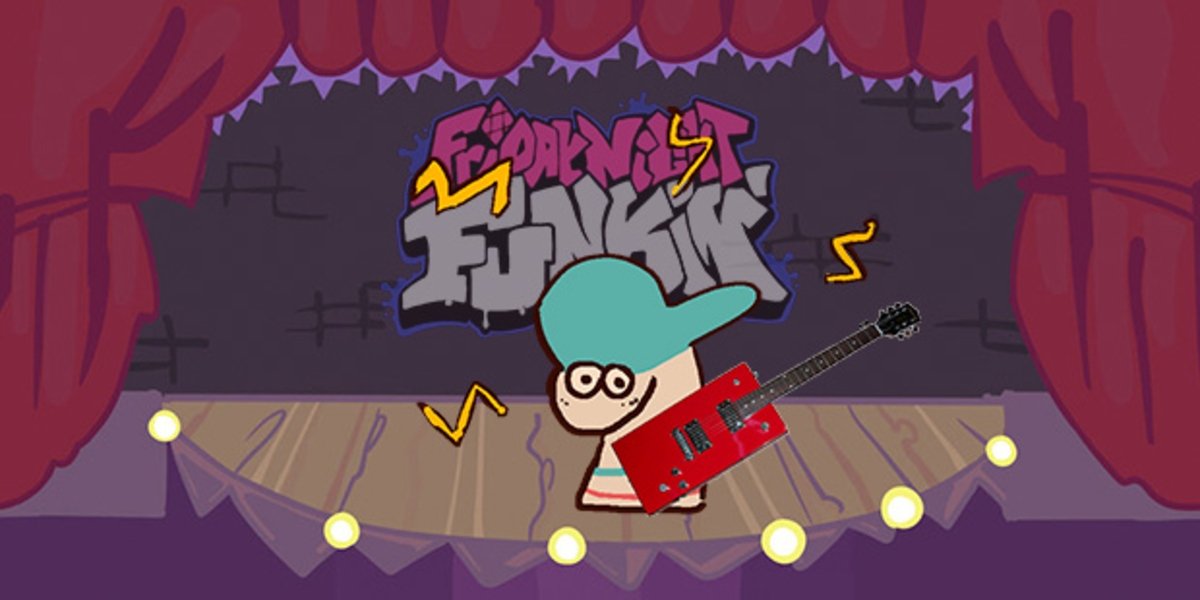 Lucky Boy, a rejected character
Background characters
The battles would not have the same level of appeal if it were not for the charismatic characters that complement the scene.
Henchmen
They are the followers of Mommy Mearest. In the showdowns of this pop diva, she can be seen in the background practicing fun choreographies.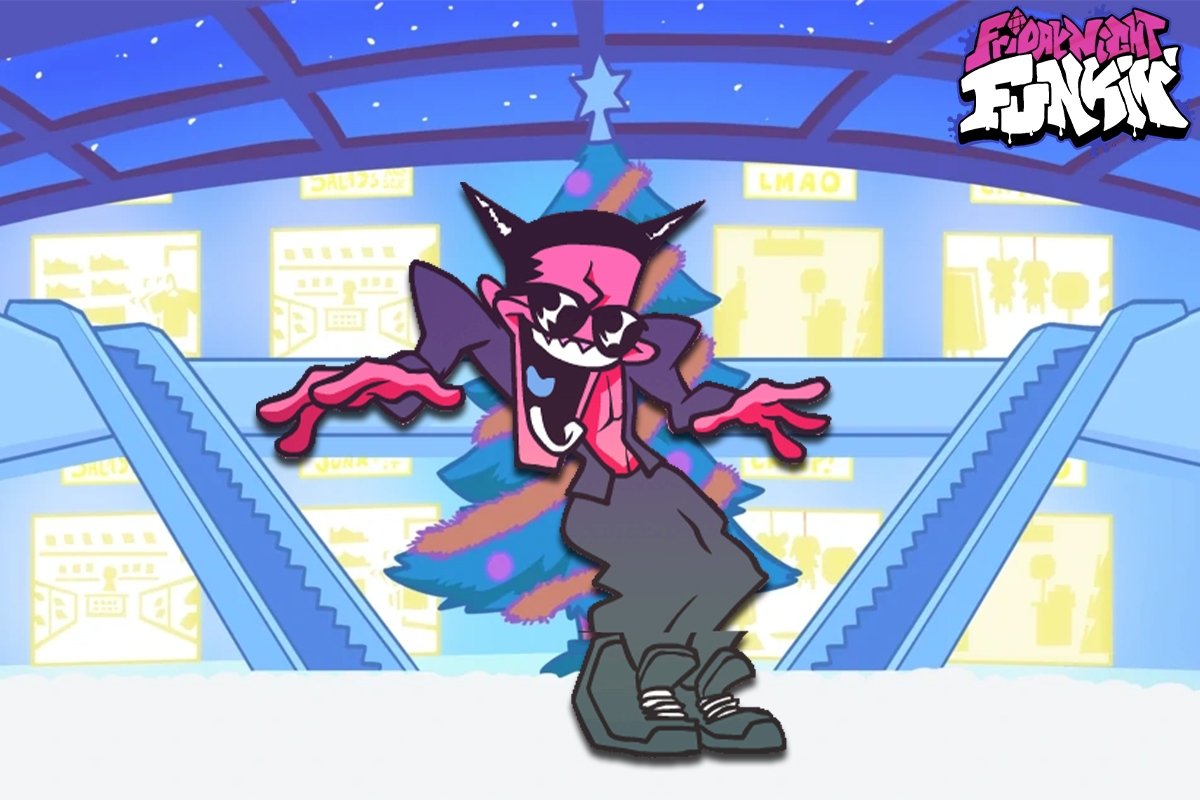 Henchmen, Mommy's dancers
Santa Claus
An old man dressed as Santa Claus. Because of the way he behaves and his closeness to Daddy Dearest and Mommy Mearest in his appearances, it is rumored that he was kidnapped by them.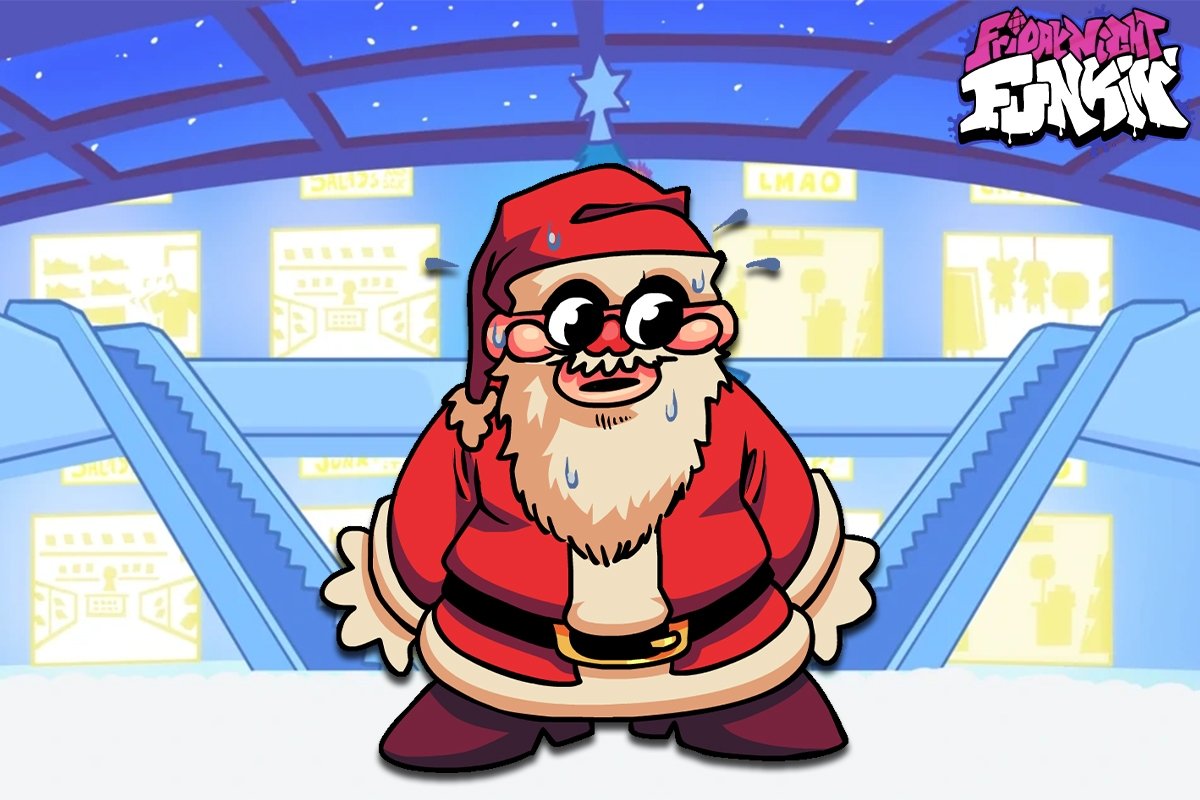 Santa Claus is known as the scared man
Tankmen
It is inferred that these characters are hanging out with Tankman and trying to corner Girlfriend into leaving with them.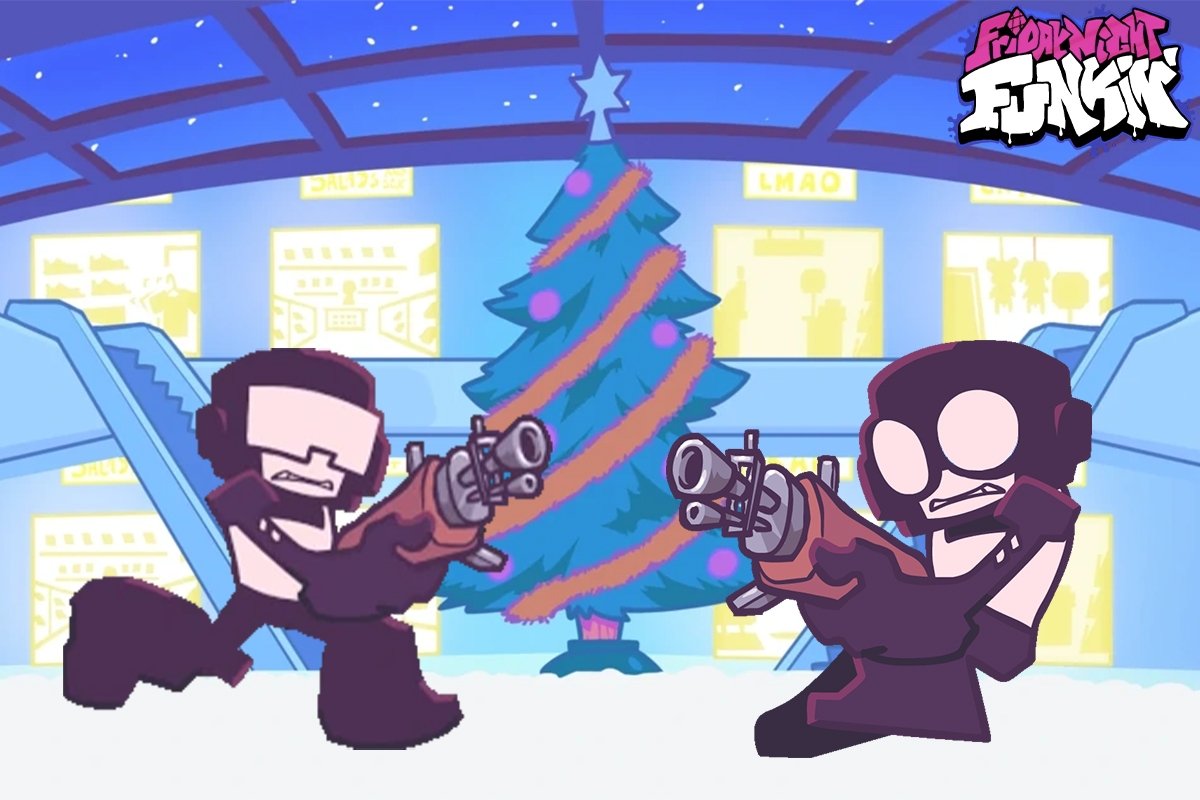 Tankmen, Tankman's henchmen
Background Freaks
These girls chase Senpai to all his musical battles. From the hearts in their eyes and their exaggerated movements, you can tell they are true fans of this character.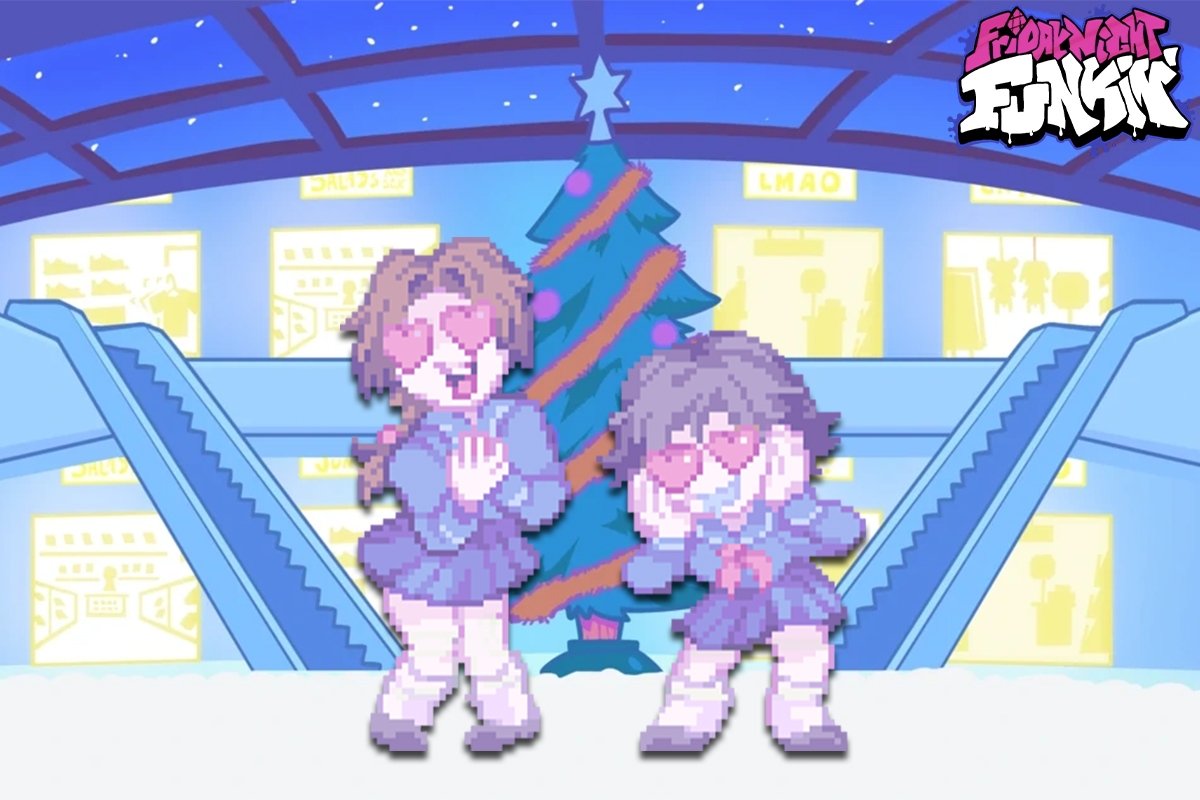 BG Freaks, Senpai's followers
Other characters
In addition to the characters we have seen so far, there is also an extensive list of musicians from the Friday Night Funkin' mods.
Whitty
His name is Whitmore, but everyone knows him as Whitty. It is a humanoid bomb that has achieved great popularity in the mods of this video game.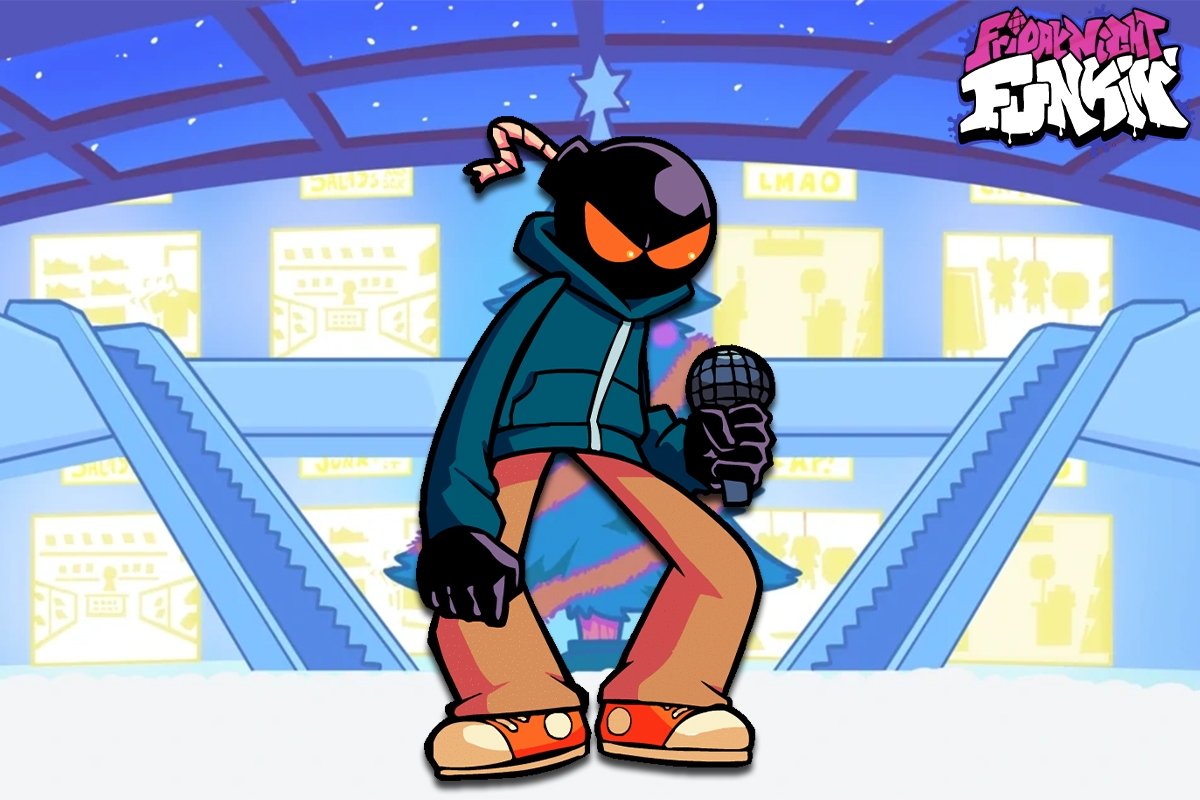 Whitty is a popular character
Hex
This artificial intelligence not only sings but is also an ace basketball player. The screen he carries on his shoulders will change depending on his mood.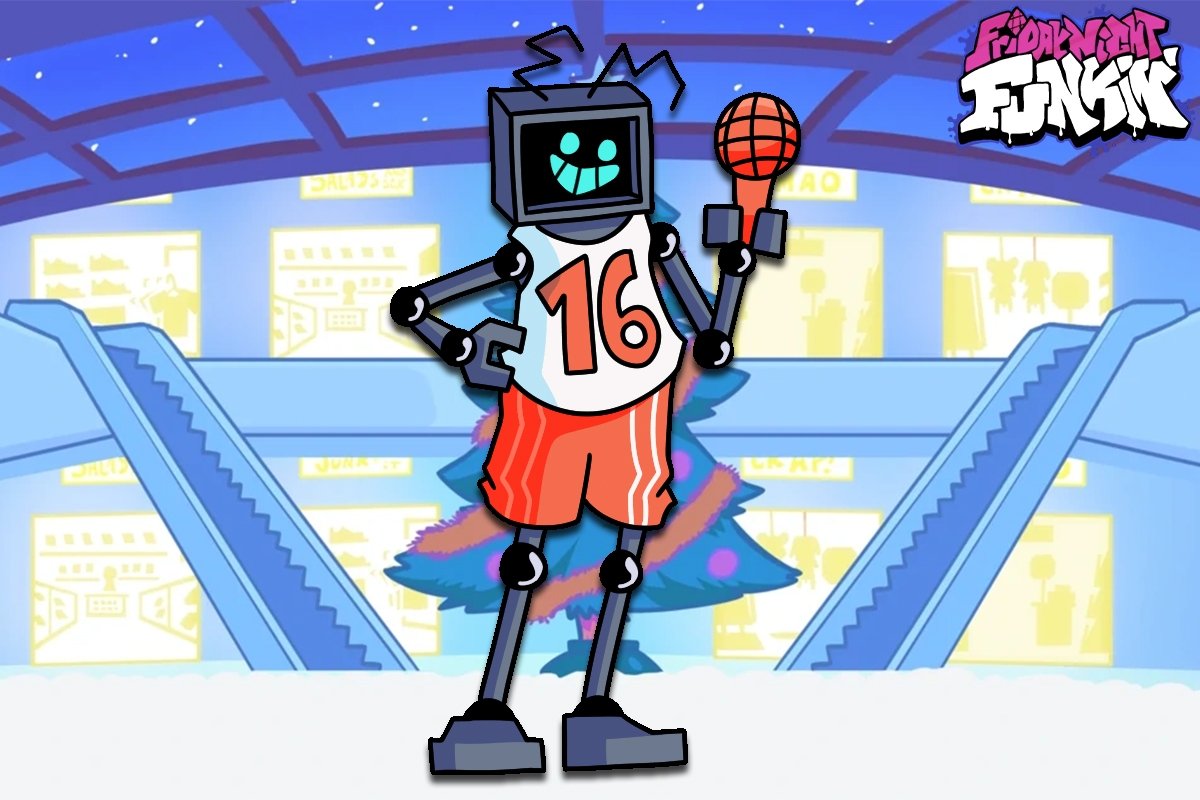 Hex is the basketball robot
Hatsune Miku
The popular Vocaloid character has also made her way to Friday Night Funkin'.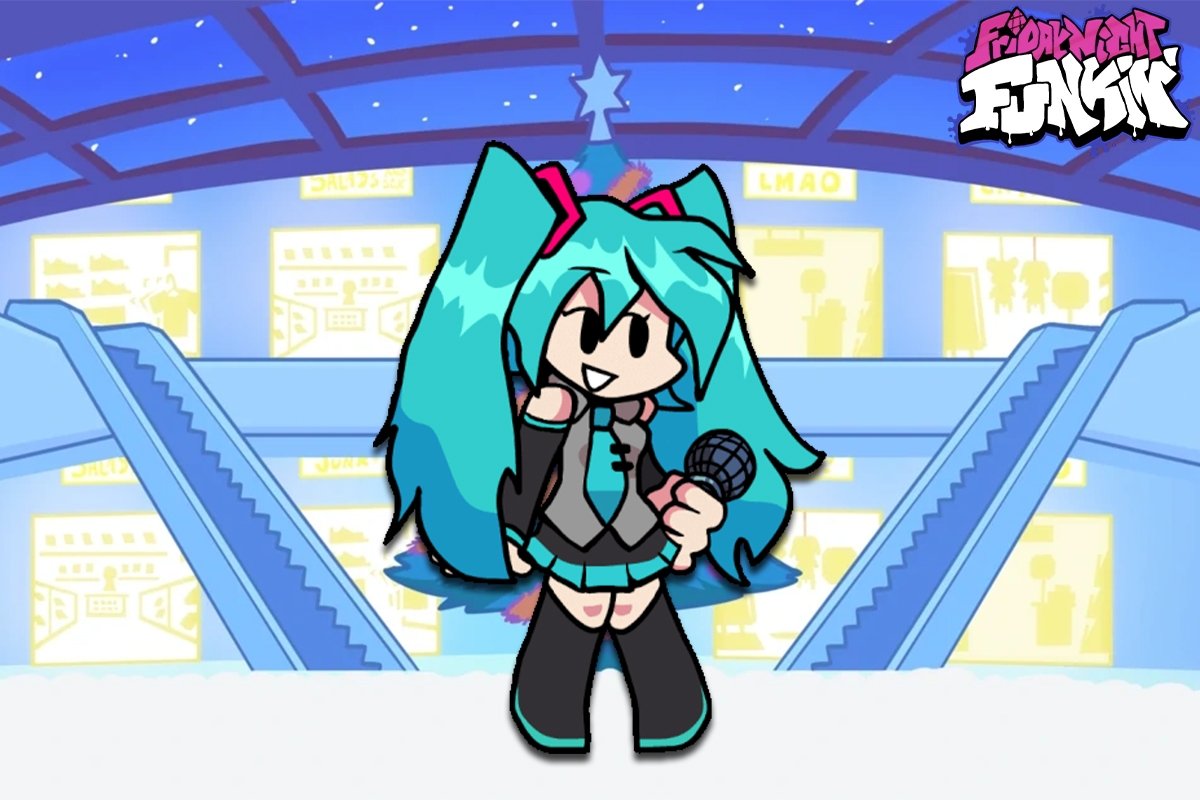 Hatsune Miku, Vocaloid's main character
Tricky
One of the villains of Madness Combat has also arrived at Friday Night Funkin'. It has appeared in different mods, so its appearance could change depending on the version you play.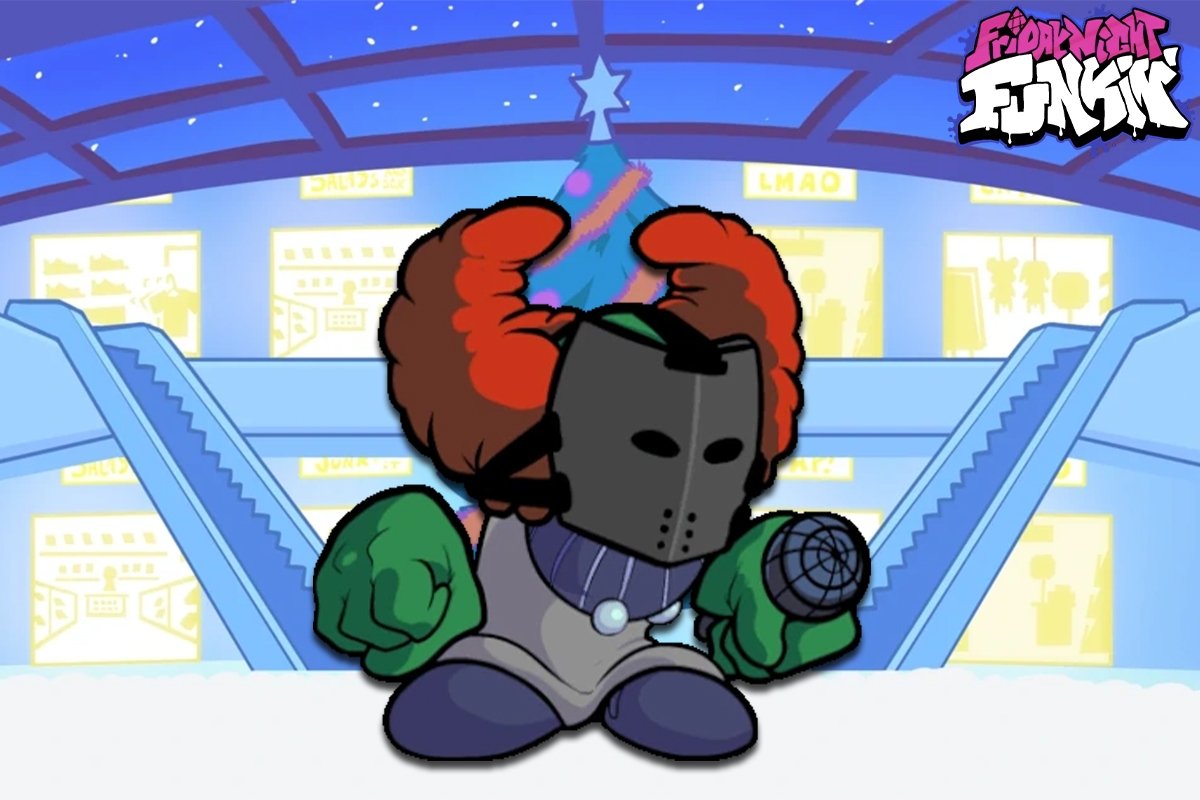 Tricky, Hank's enemy
Garcello
A character who transmits great tranquility and who lives with a cigarette in his hands. The most curious thing is that the smoke he makes when smoking will change according to the notes he is playing at any given moment.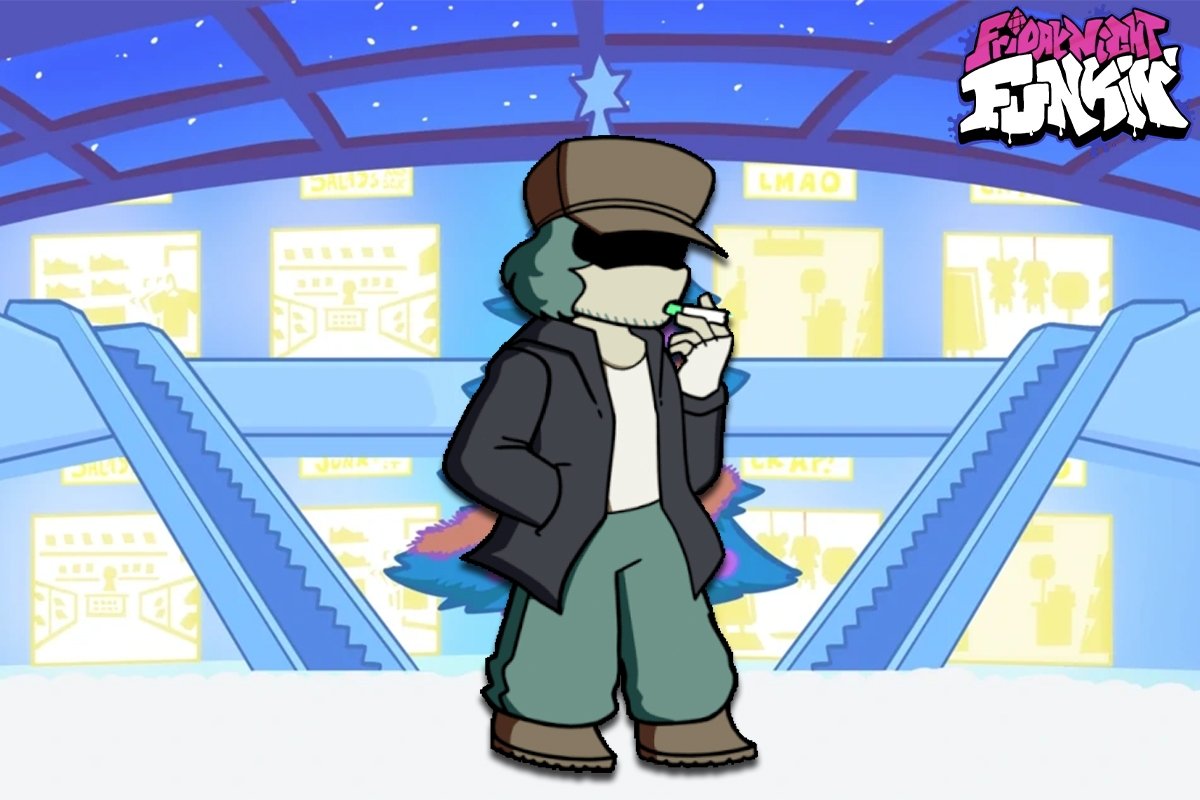 Garcello, the heavy smoker
Kapi
Dance Dance Revolution is his passion. This is why instead of singing, his battles have a lot of dancing.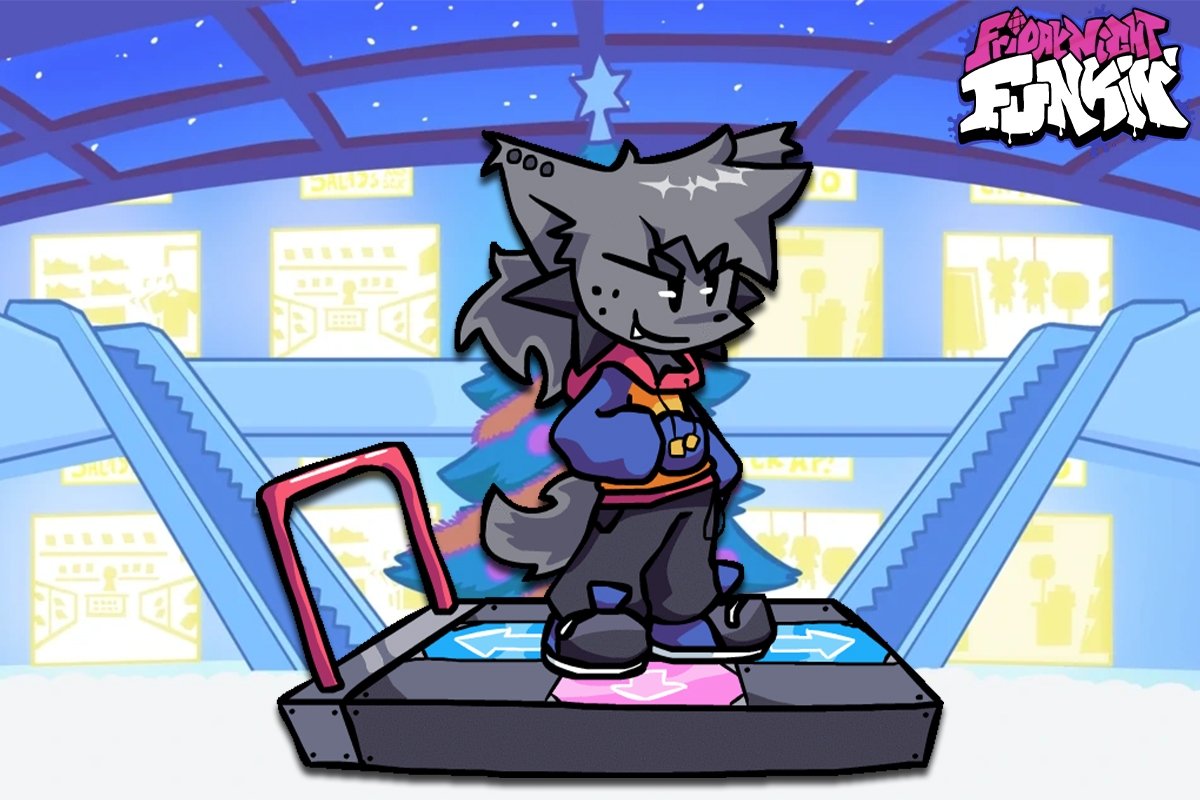 Kapi, the dance enthusiast
Sarvente
This nun has been trying to get Boyfriend and Girlfriend to join her church. Upon failure, the singing duel begins.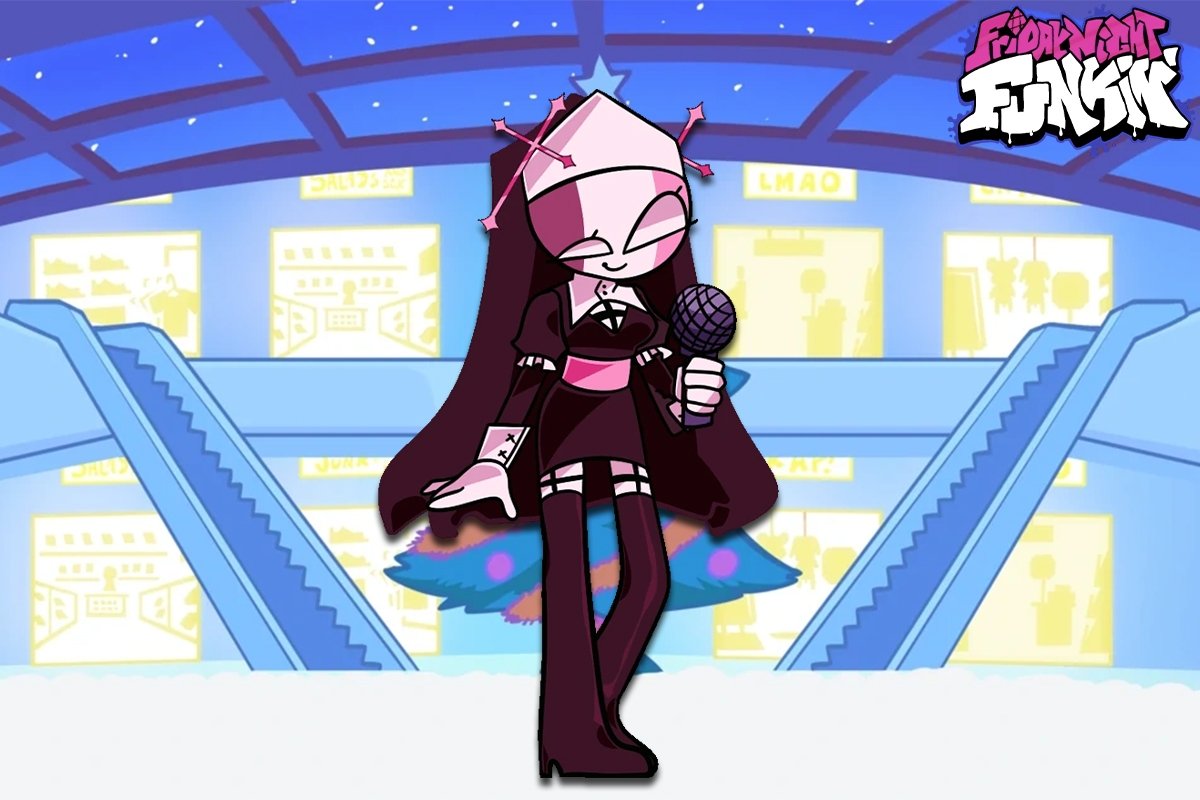 Sarvente, the evil priestess
Ruv
A criminal outlaw. Despite being quite shy, he has an enormous gift for singing. He is a friend of Sarvente and is willing to help him defeat Boyfriend.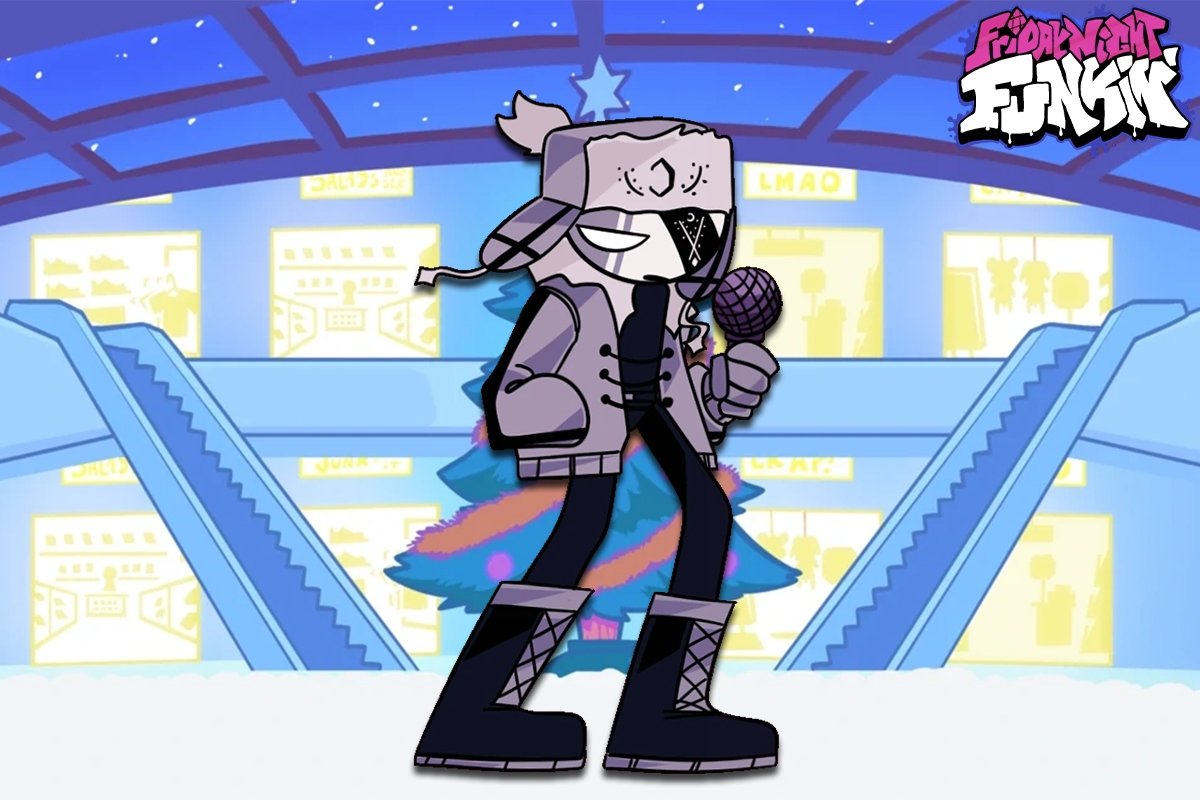 Ruv, a wanted criminal
Tabi
He is the ex-boyfriend of Girlfriend and has a successful career in the world of rap music. Watch out, Boyfriend!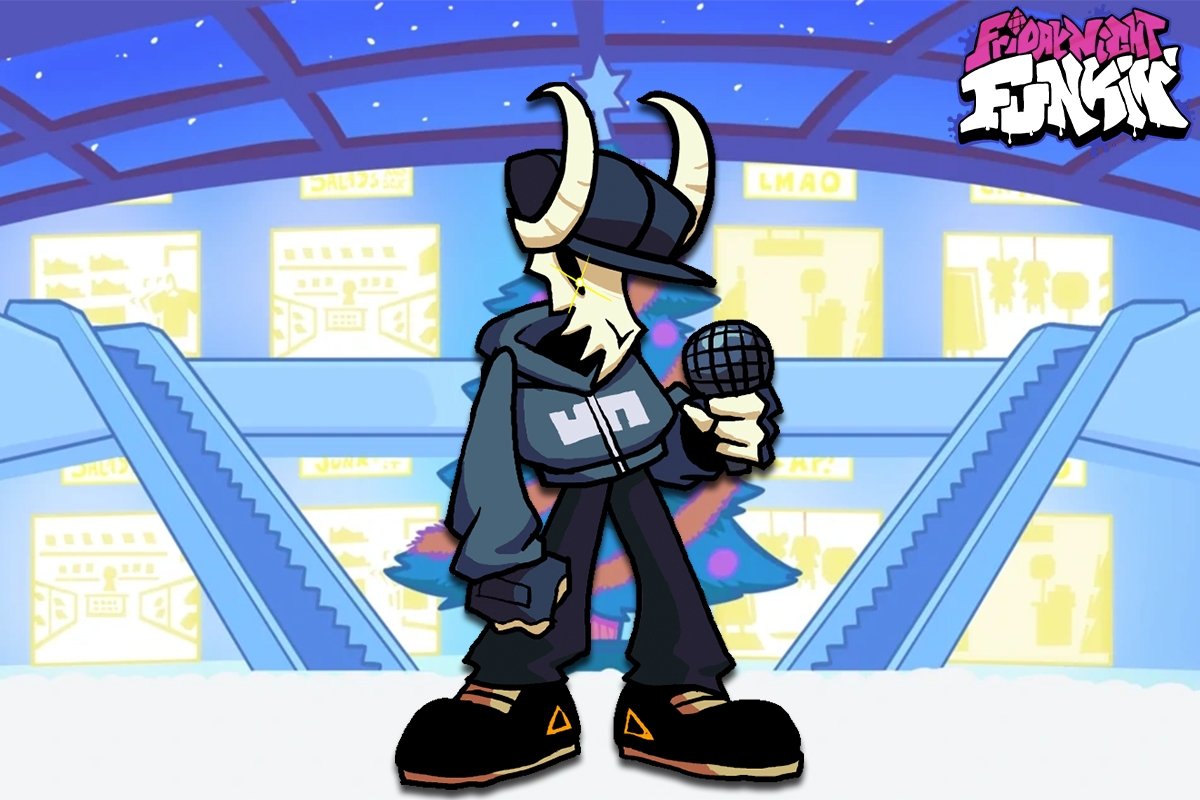 Tabi, Girlfriend's former love
Now that you know in depth the stories of the Friday Night Funkin' characters, the only thing left to do is to go on stage!