Kodi saves the files you download wherever you decide. By default, it chooses a location, but you can change it at any time. Actually, each add-on can have its own file download location. However, you must keep in mind that not all add-ons let you download content, you must check in each particular case if it is possible.
To find out or modify the location, open Kodi and go to the main or home window. Click on the Add-ons option in the menu on the left.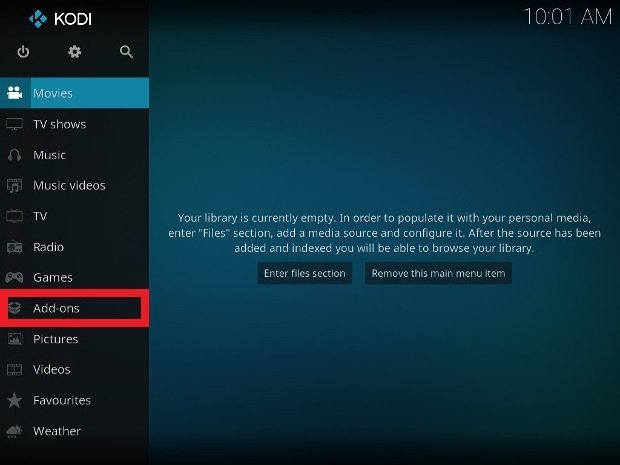 Access the section of add-ons
Select and access the add-on that interests you. In this example, we are going to modify the download location for the Covenant add-on.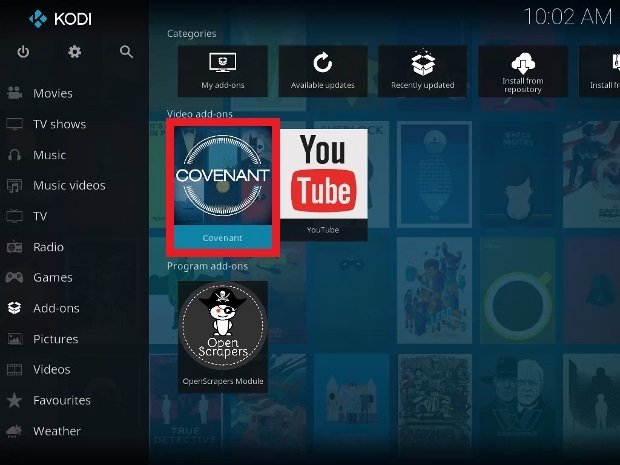 Access the add-on for which you want to configure its downloads
From here, as we said at the beginning, each add-on can have the configuration options in one particular place or another. They are usually located in a section known as Configuration, Settings or Tools. You will have to search for it in every extension. For Covenant, once inside the plug-in, you can find the Options button in the lower-left corner.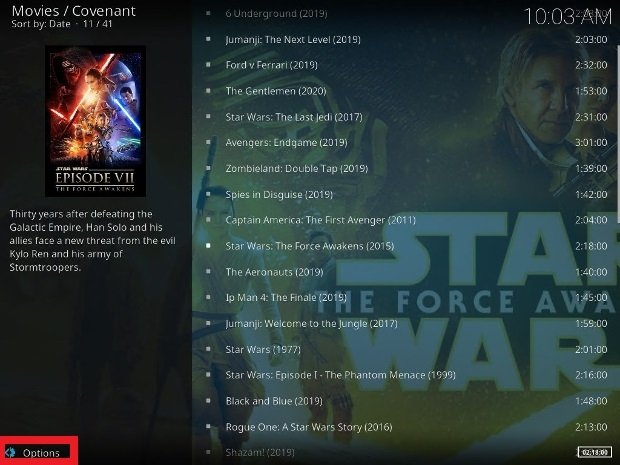 Locate the add-ons settings section
Here, among all the settings, there is a section called Add-on settings. Search for a similar option in your plug-in.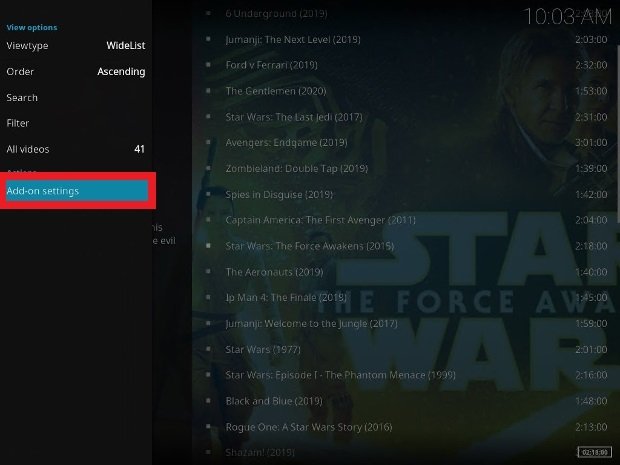 Access the settings section
Covenant, in particular, has a specific section called Downloads. Search for a similar option in your case. As you can see, once you enter this section, a menu is displayed with the options Movies and TV. Click on the type of content you are interested in.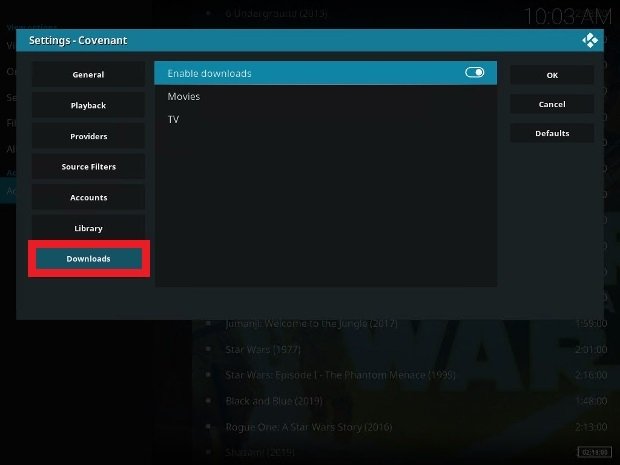 Find the download settings or similar
A file browser will open from which you can navigate to the folder you want as your download destination. Once you have found it, press Ok on the right side.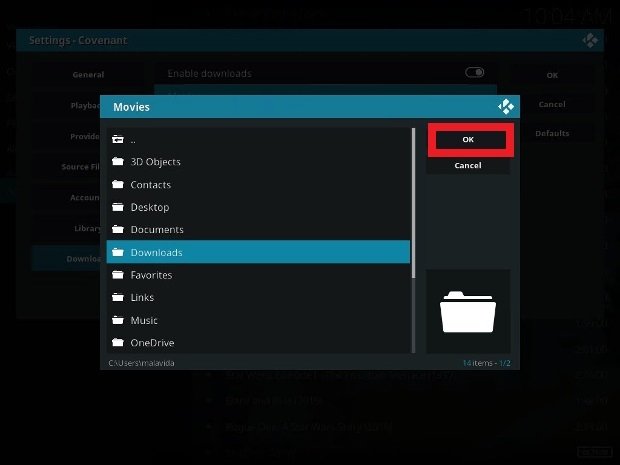 Define the folder to which you contents will be downloaded
Confirm the final destination by clicking on OK again.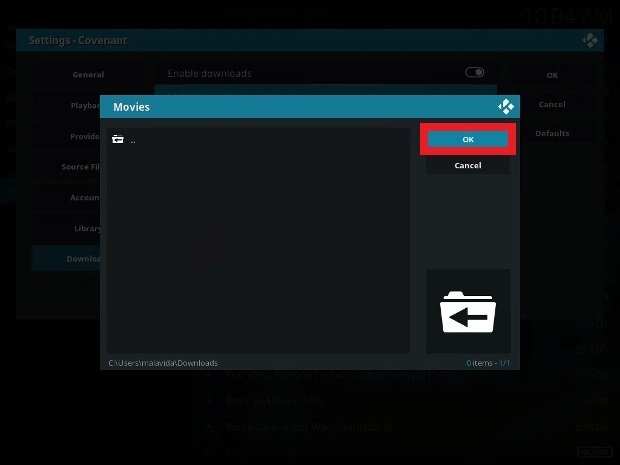 Confirm the download folder
You will automatically return to the previous menu and you will see that the content you have chosen now has the location you have specified as the destination for downloads. Repeat the operation as many times as you need depending on the type of content you have in possession.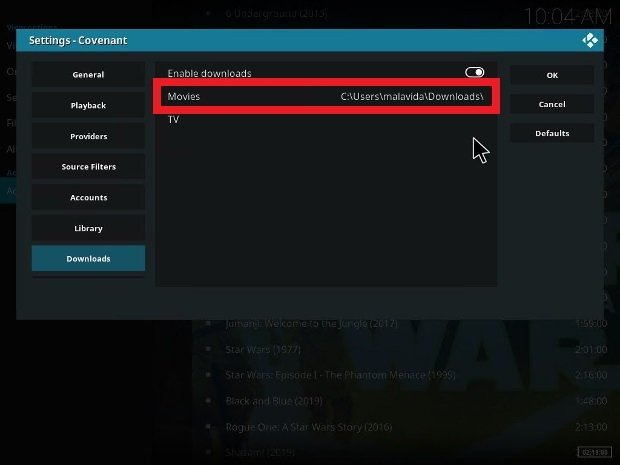 Make sure the settings are correct
Remember that you must do this with every single add-on you use to download content, as long as they support it.