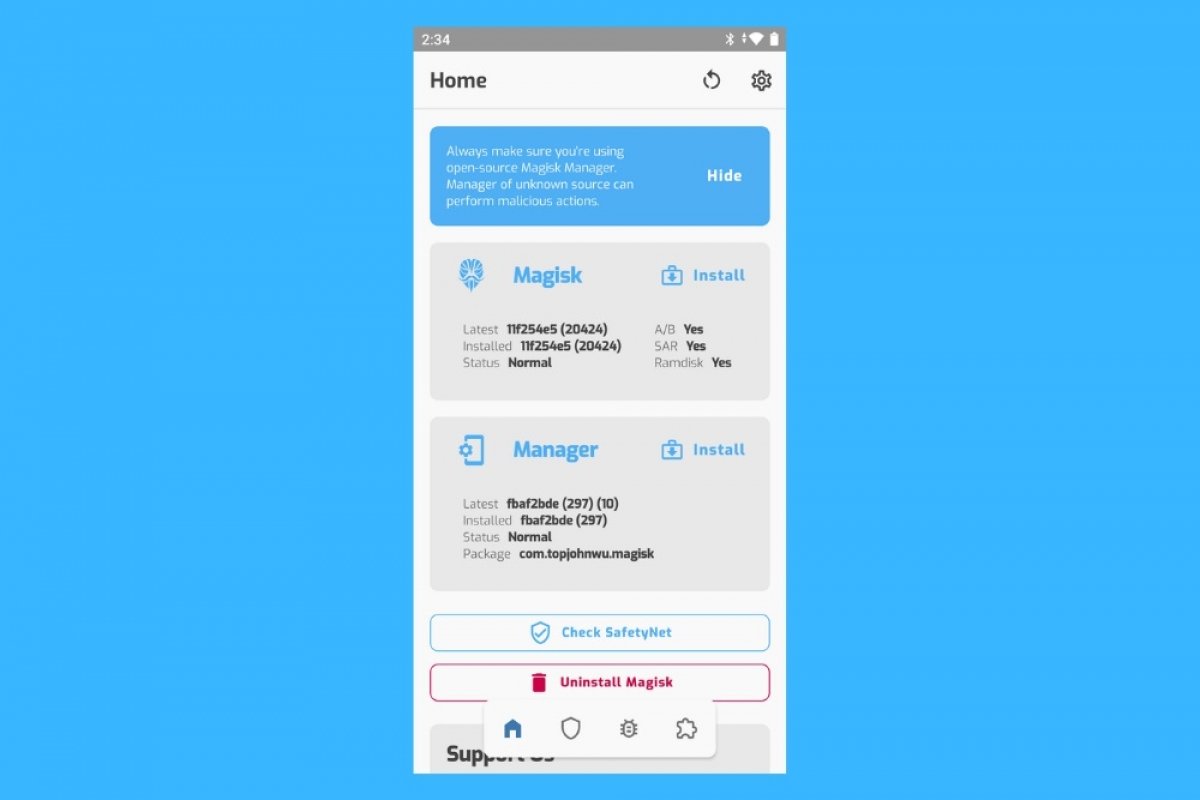 The main function of Magisk Manager is to avoid the security verification carried out by certain applications through Google's API, which goes by the name of Check SafetyNet and is used as follows:
Step 1: in the first place, it connects to the security servers to check if the root can be hidden successfully.
Step 2: in the case of not working, we'll have to reboot our phone and open the application once again.
Step 3: in the settings menu, we have to enable BusyBox and then Magisk Hide.
Step 4: now we should relaunch the security which will now be completed successfully.
Step 5: it's time to open the side menu and select the option Magisk Hide to open the options menu.
Step 6: a list will appear showing all the installed apps and we'll simply have to choose from the list the app to which we want to hide our super user permissions and check the corresponding box.
Once the app has been checked, when we open it, it will try to find out whether the smartphone has been modified to grant us with root permissions. Magisk Manager will prevent it from doing so and offer it a satisfactory result for the security verifications, allowing us to use it as usual without any further trouble.
We have to remember that there are applications of the likes of Super Mario Run, Pokémon GO, Netflix or banking apps that incorporate a security verification that prevent them from being used on rooted devices. That means that if you don't use Magisk Manager, you'll have to choose between those apps and a rooted device.