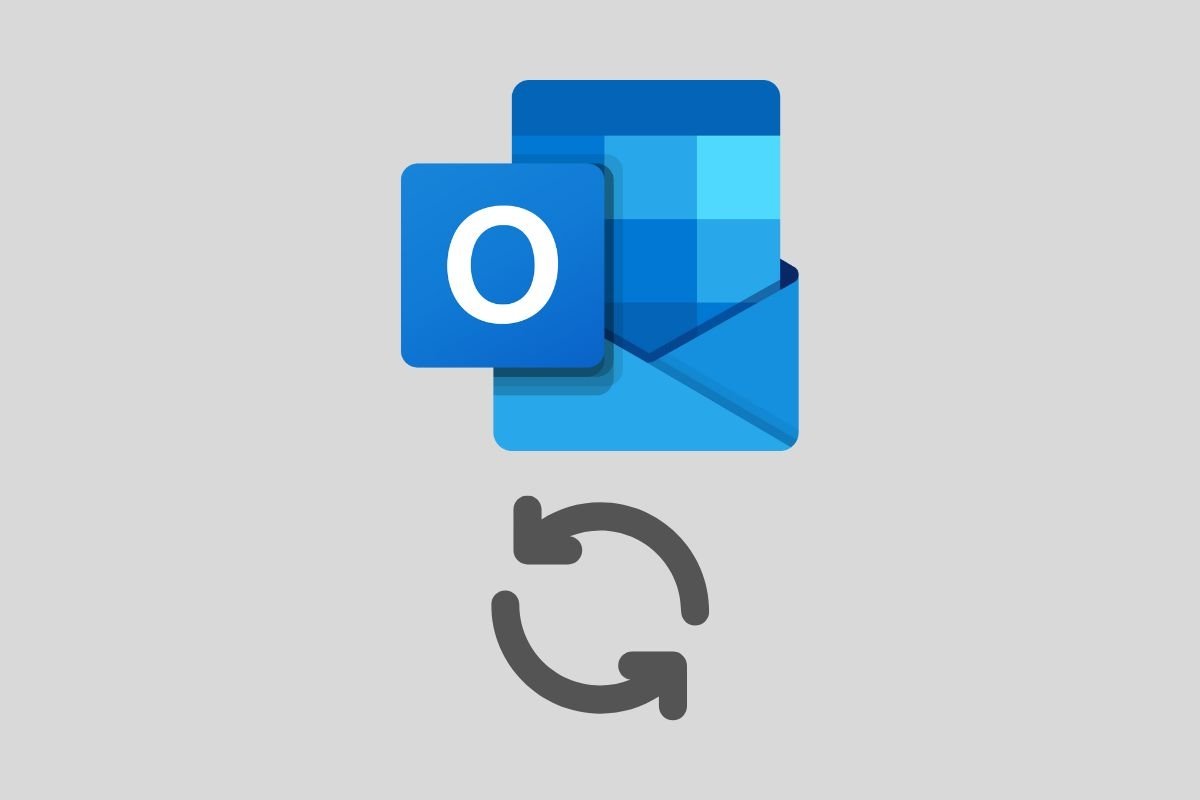 If you have a Hotmail, Outlook, MSN, or Live email account, find out how you can easily sync it to your Android device. The first thing you should do is get the official Microsoft application for your email platform, Microsoft Outlook. To do this, tap on the link below and download the latest version safely from Malavida.
Once you have the Outlook mail manager installed on your device, open it to start the configuration. Tap on Get started to start the process.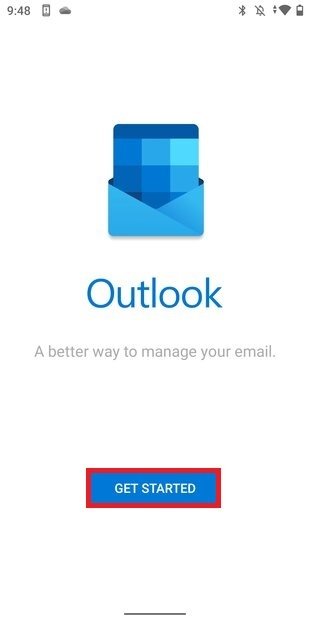 Start configuring Outlook
Then, enter the email address corresponding to your Microsoft account.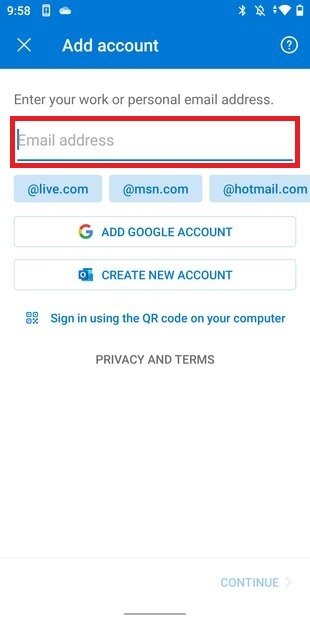 Enter your email
Now, type your password and tap on Sign in.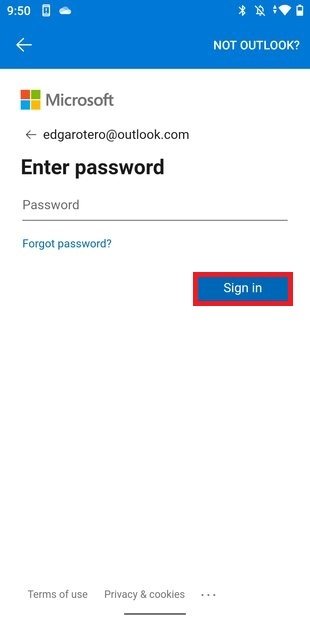 Enter your password
From this moment on, you will start getting your Outlook mail in Android. Remember that you can also check your calendar. Do it by tapping on the third button in the navigation bar.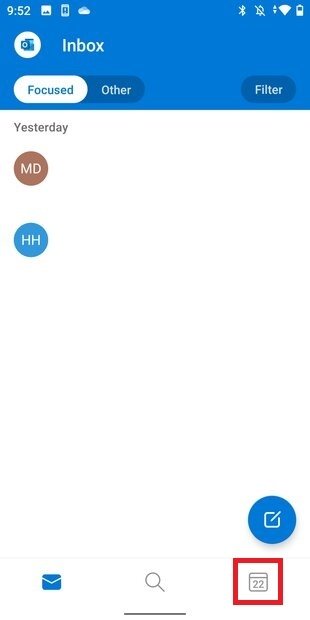 Calendar synced
Finally, if you have your contacts synchronized with your Microsoft account, you can make them appear in your phone's address book by opening the side menu and tapping on the cogwheel icon.
Access the settings
Tap on your account to see more settings.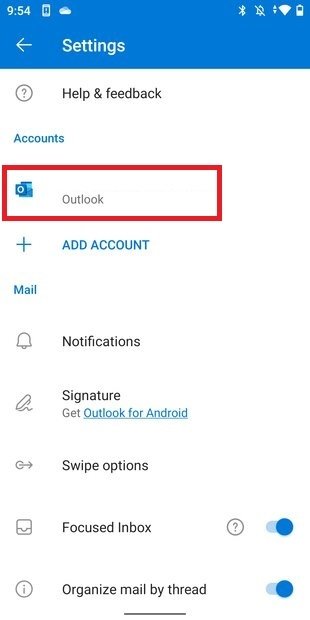 Account settings
Activate the option Sync contacts.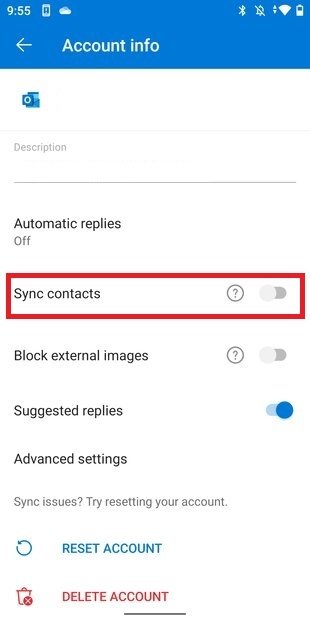 Sync contacts
After you have done this, your email, calendar, and Outlook contacts will be synchronized with your Android device.
How to use Gmail with Outlook on Android
If you like the way Outlook works, you can also use it with Gmail accounts. Thanks to this feature, you will gather all your inboxes in one place. Do it by following these steps. First, open the side menu and access the application settings.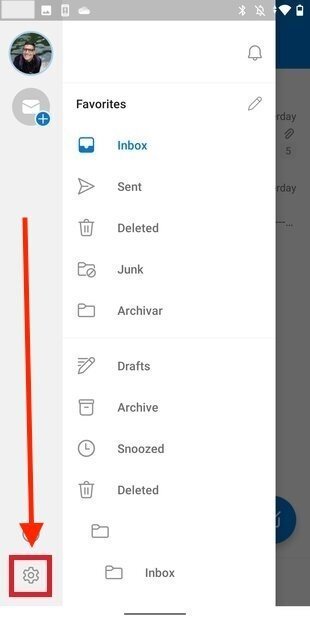 Access preferences
Tap on Add account.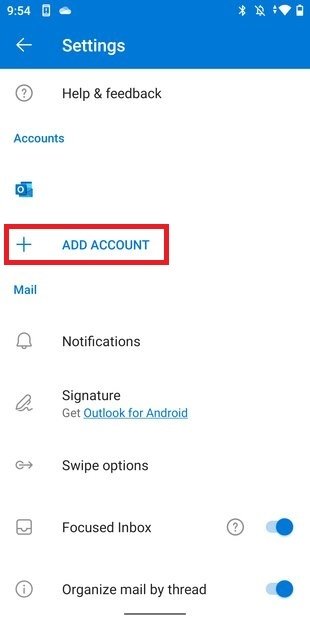 Add a new account
Select the option Add an email account.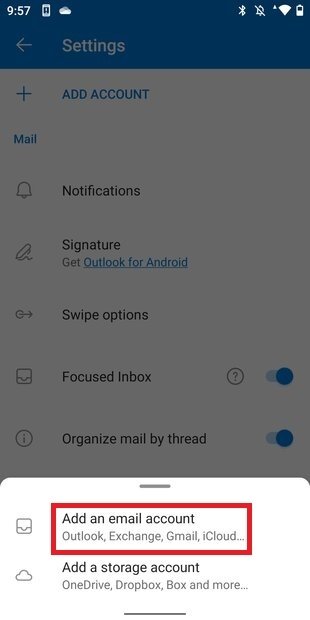 Add a new email account
Tap on Add Google Account.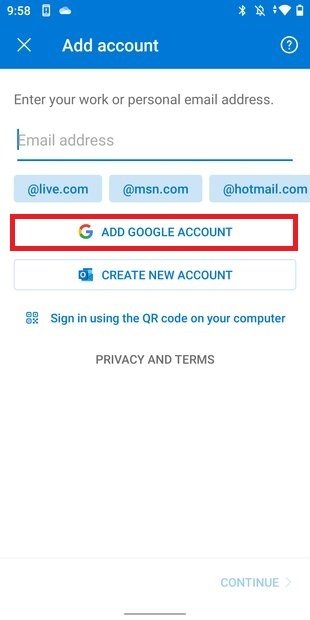 Add your Google account
Finally, select the Google account you want to link to Outlook and your Gmail will start using this great email manager.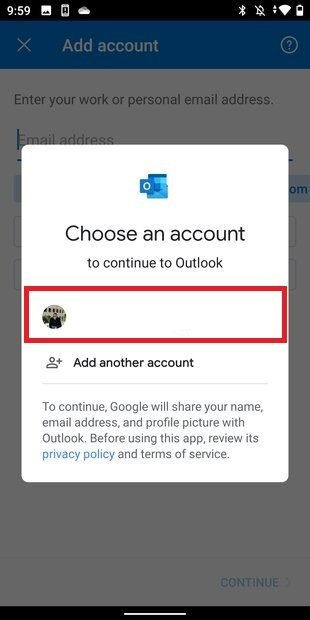 Select your Google account
It is that easy to have your email accounts configured in the Microsoft platform.