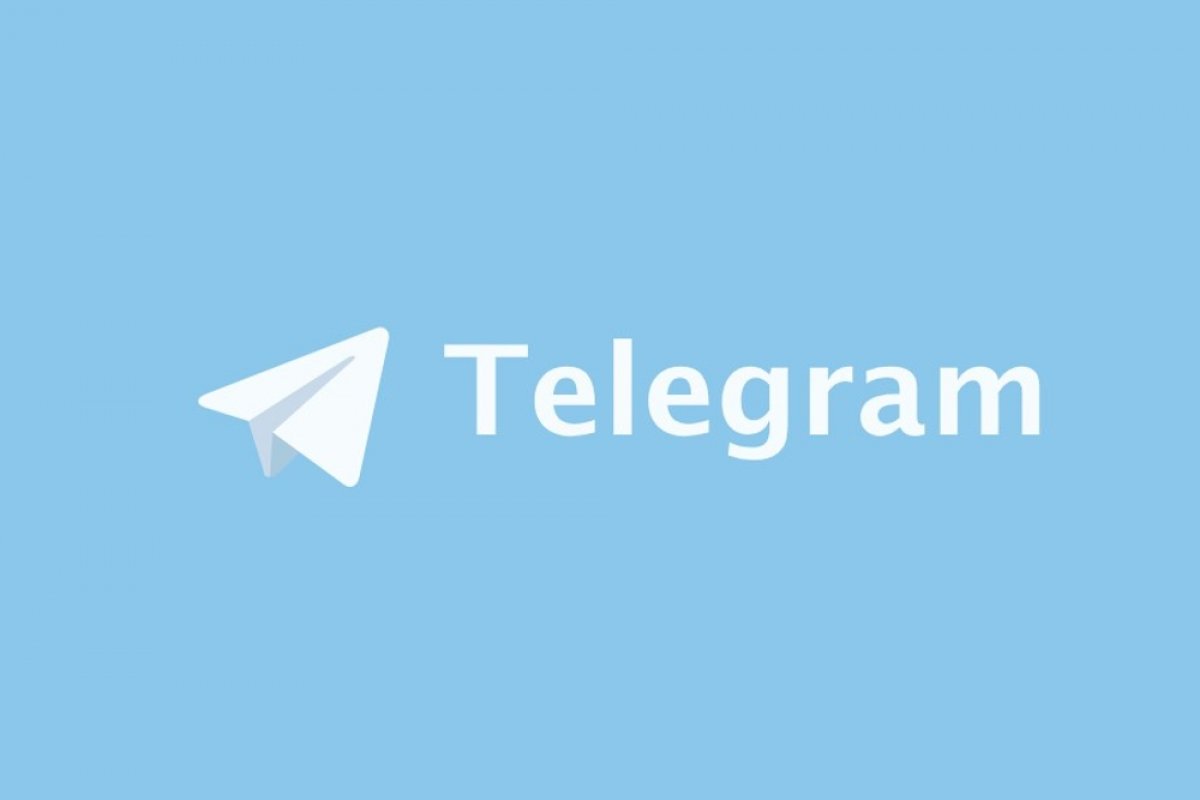 To start using Telegram and send messages, access channels, or create groups, you must create a user. Unlike other services, to create an account, we must have a phone number. Making your first steps in Telegram is a really simple process. On the welcome screen, you must tap on Start Messaging to start.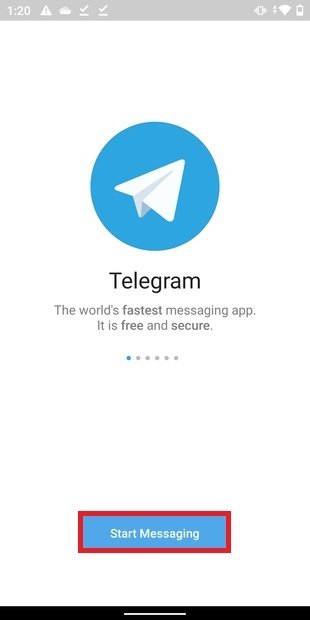 Starting off in Telegram
Then, enter your phone number and tap on the arrow to continue.
Enter your phone number
To verify your phone number, Telegram will send a code to another device, in case it is installed. If you are using Telegram for the first time, you can tap on Send the code as an SMS. Enter the code in the indicated area.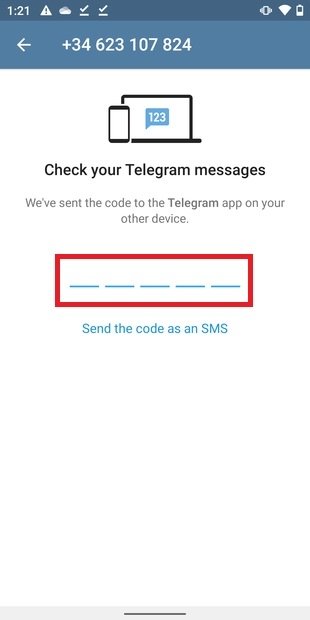 Verification code
Now, Telegram will ask you for some permissions. First, the application will need to access your contacts and sync them in the cloud. This is useful to identify chats correctly on any device. If you prefer not to, tap on Not now. On the contrary, tap on Continue to allow it.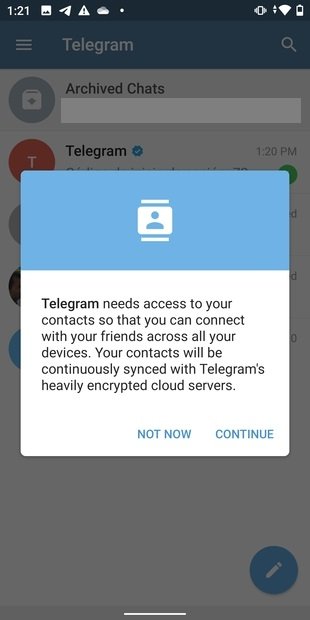 Syncing contacts in Telegram
Then, tap on Allow.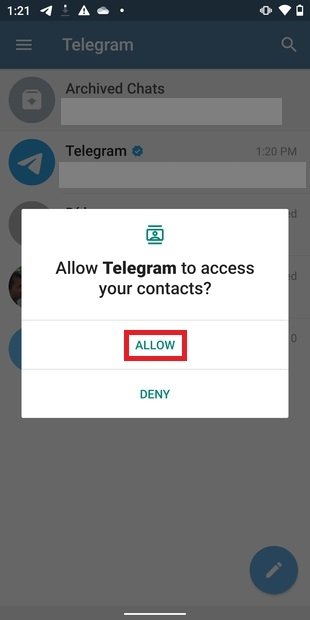 Permission to access contacts
Once more, to allow access to the storage, choose Allow. This permission is required to download images and files sent via Telegram.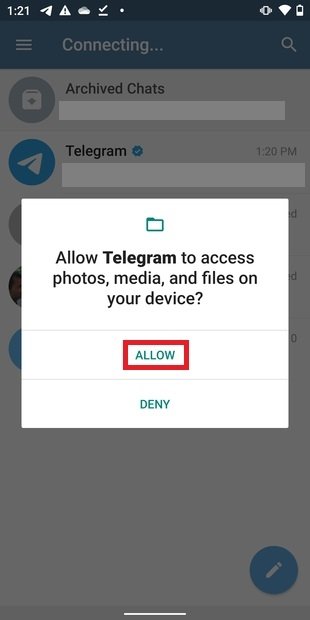 Permission to access files
Once you have passed this process, you will have a Telegram user. So, what can you do from now on? For example, you can search for channels, bots, documents or chat content using the magnifying glass.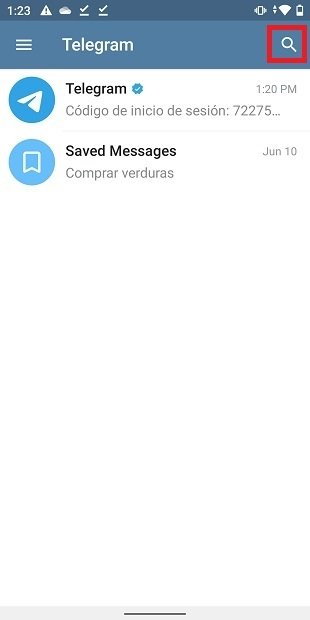 Starting a search in Telegram
You can also access a wide range of Telegram functions through the main menu. To do this, tap on the three horizontal bars in the top left corner.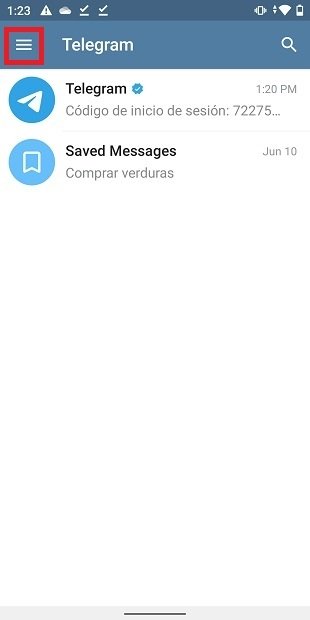 Open the main menu
The first three options let you create groups, channels, and secret chats.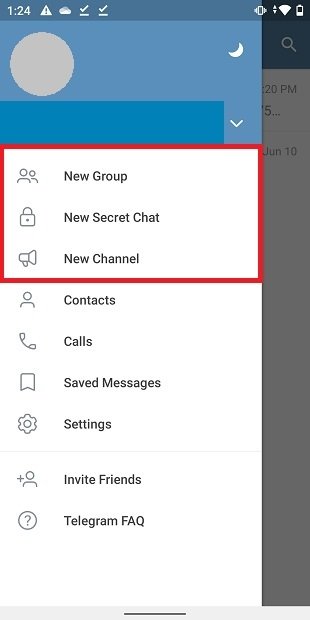 Creating channels, secret chats and groups
The following two sections let you consult the call log and the contacts on your contacts list that already have a Telegram account.
Check the contacts and call log
The Saved Messages section contains the messages and files from others that we have stored or those that we have sent to ourselves. This function is very useful, especially because it is kept synchronized in the cloud. Therefore, it is possible to access them on any device.
Saved messages
Aside from the Invite Friends section, used to invite others to use Telegram, and the Telegram FAQ, with links to the most frequently asked questions about the service, the last option is Settings. From here, we can go into the Telegram configuration.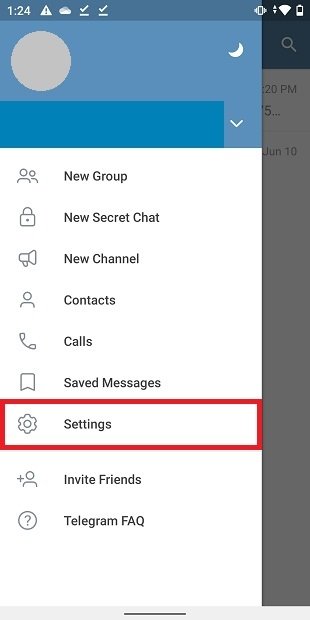 Telegram settings
There are two main sections in the Telegram settings menu. The first is Account, that serves to modify our user name, our telephone number, and to add a short description about us.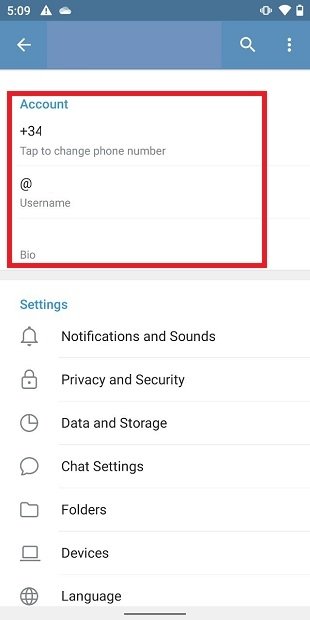 Account settings
Down below, we find the general settings. From here we can control notifications, privacy, security, or storage usage. It is also possible to modify the chat settings, change the language, or even control which devices are linked to our account.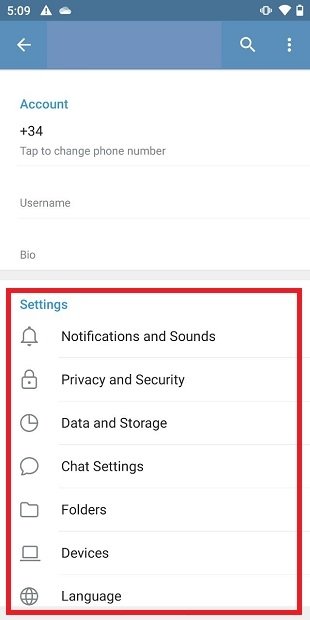 General Telegram settings
What about chats and conversations? Telegram's main function also has some options that are important to know. All conversations are displayed on the home page, including those with our contacts and bots. Additionally, we will see the channels we are subscribed to and the groups we belong to.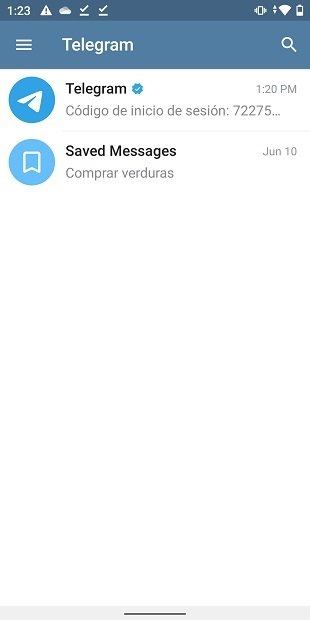 Chat list
Within any conversation, we can access the preferences by tapping on the top of the screen.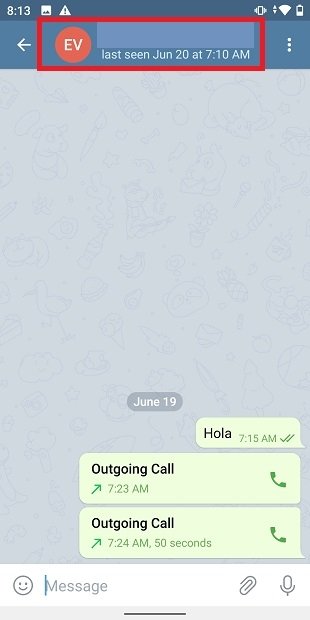 Open chat preferences
In the three-point menu, you will find more options.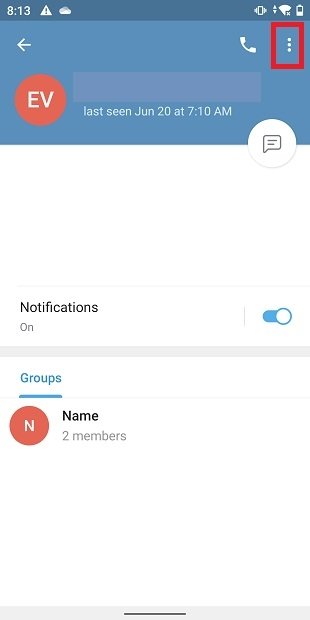 Open the preferences menu
We can share the contact, block it, edit it, or delete it. At this point, you can also start a secret chat, giving us an extra layer of privacy. Finally, we can add a shortcut to the home page to open the chat faster.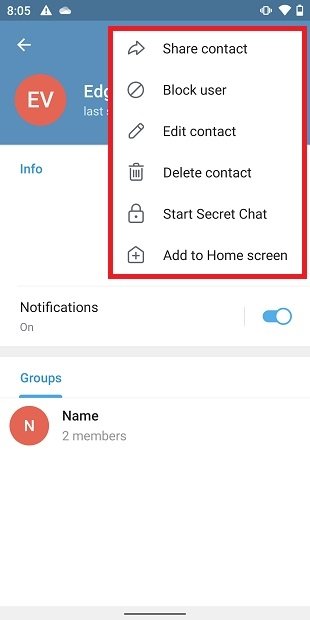 Contact options
Now, you know how to take your first steps in Telegram and what its main functions are. We recommend you to read the other guides published in Malavida about this application to learn other tricks and advanced functions.