To start a conversation on Tinder the process is relatively simple. All you have to do is Like the profiles you have liked and wait for one of the people behind them to give you a Like back. How to do this?
How to start a chat conversation on Tinder
Go to the application's main interface. Here, you have two options: one is to swipe to the right or press the green button with the heart symbol.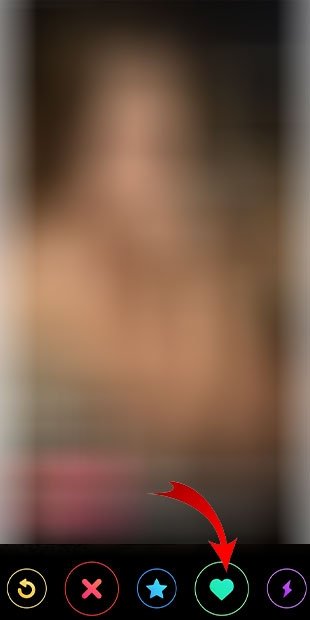 Like the profiles you are keen on
You also have the option to give a person a Super Like by selecting the following Tinder option. The Super Like is a way to tell the other person that you really liked their profile so they understand your interest.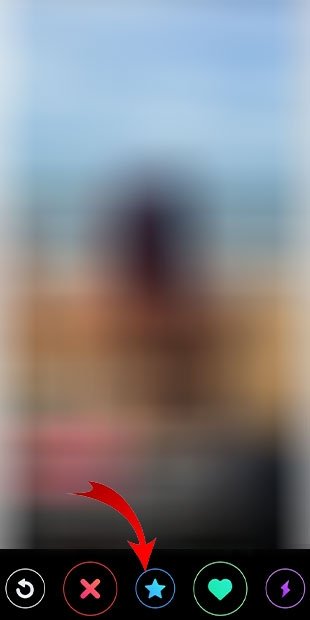 Super Like the people you really like
From here, you just need to wait for one of these people to give you a reciprocal Like. Each time this happens, a Match is said to have been achieved. In these cases, the people involved can start a conversation through the Tinder chat, thus being able to take the first steps to get to know each other and eventually schedule a date. Once you have a match, just go to the chat section located at the bottom of your application.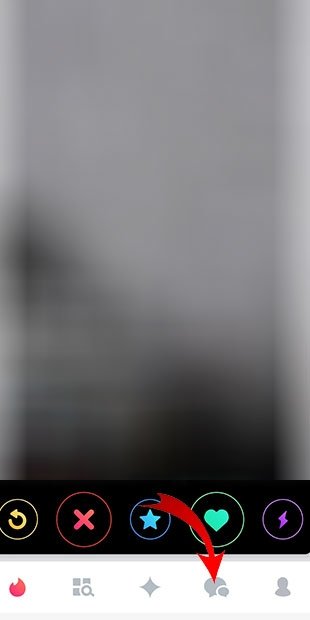 Access the chat section
Now, choose the person's profile you want to start a conversation with and see if you have the chemistry you are looking for.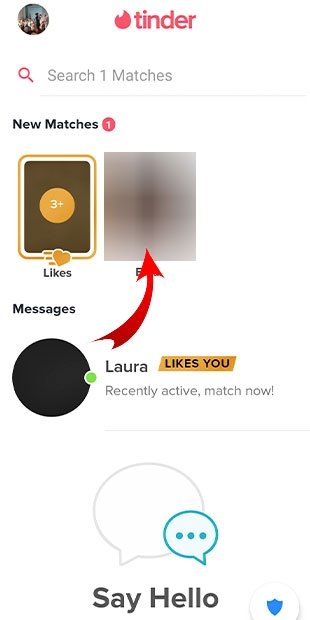 Select a Match and start chatting
Of course, these conversations do not always end in a face-to-face meeting. Everybody knows that human relationships are complex and that just because you like someone physically, it certainly does not mean that you will have chemistry in communication.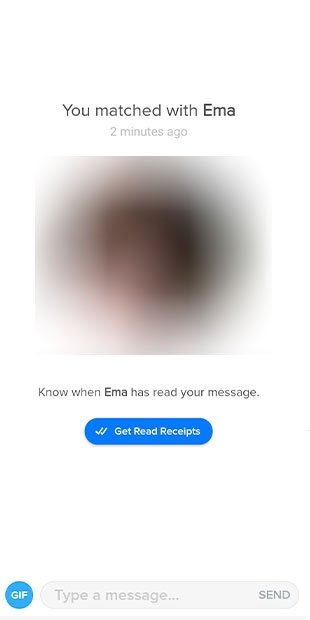 Strike up a conversation with your Match
Tips and phrases to start a conversation on Tinder
If in your case you have some difficulties communicating through the chat or you simply get nervous when you are going to talk to someone you are attracted to, let us help you a little.
First of all, we are going to ask you not to give so much importance to every conversation. On Tinder, there is a very wide universe of options and you will not always be talking to the love of your life.
Relax and stop thinking about whether the person on the other side will like you, since if they have given you Like it means you are on the right track. Instead, try to find out if this person really fits the type of relationship you are looking as a casual fling, a stable relationship, or a friendship.
In case you do not consider yourself a big talker, keep it simple. This is usually a sign that you simply have not found someone who shares interests with you. We all have our passions and when there is someone to share them with, you can talk for hours about them.
So get rid of all those fears and stop looking for bad seduction strategies on the internet, since set phrases and predefined conversations will not give you fluency. It is true that there are no magic formulas to fit in with people, but we assure you that when you do, you will see that magic is real.