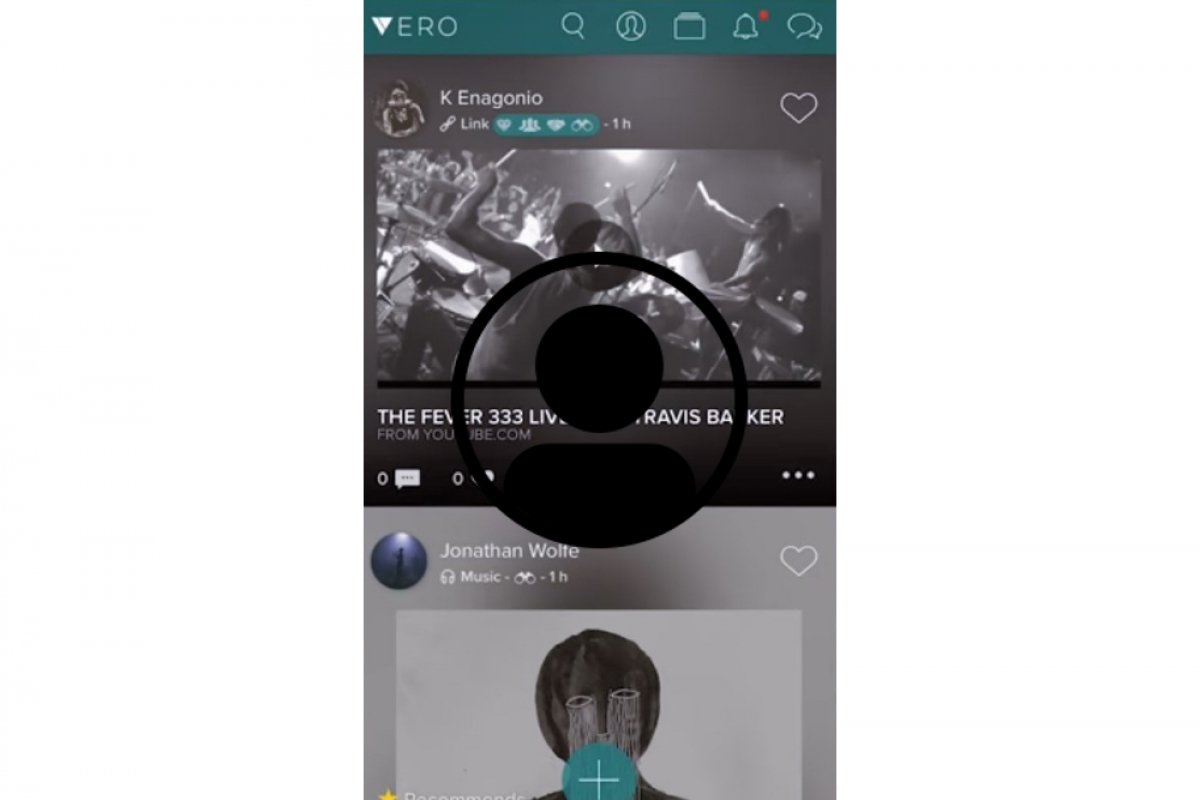 Creating a profile on Vero is very easy as it automatically gets created the very moment you associate your email to the application. Now you only have to edit it to make it look appealing and show your personality. Just follow this procedure:
Step 1: take a look at the icons on the upper part of the interface and tap on the one that shows the outline of a person.
Step 2: that will open your personal space with an empty circle in the middle. Here you can add your avatar by tapping the circle. You can choose an image from your gallery or take a new photo. Your avatar won't show the entire picture, only a fraction of it, which you can adjust however you want.
Step 3: now click on Edit biography to write a simple sentence to define yourself and that will help you to introduce yourself to other users.
As you know, Vero offers us an interesting function regarding the rest of social networks. We can classify our relationships in order to improve the control over our privacy. That's why we can configure different avatars (up to three) for different groups of contacts. You only have to follow the steps for such purpose:
Step 1: go to the main screen and click once again on the button with a human outline.
Step 2: now at the bottom, hit the Settings button.
Step 3: in the Account option you can view the avatars beings able to use three of them.
Step 4: now choose different avatars to be shown to close friends, friends and acquaintances, and followers.
That means that you can show a different image to different people. In other words, you don't need to have two different accounts for personal and professional profiles: you can manage both aspects from the same account.