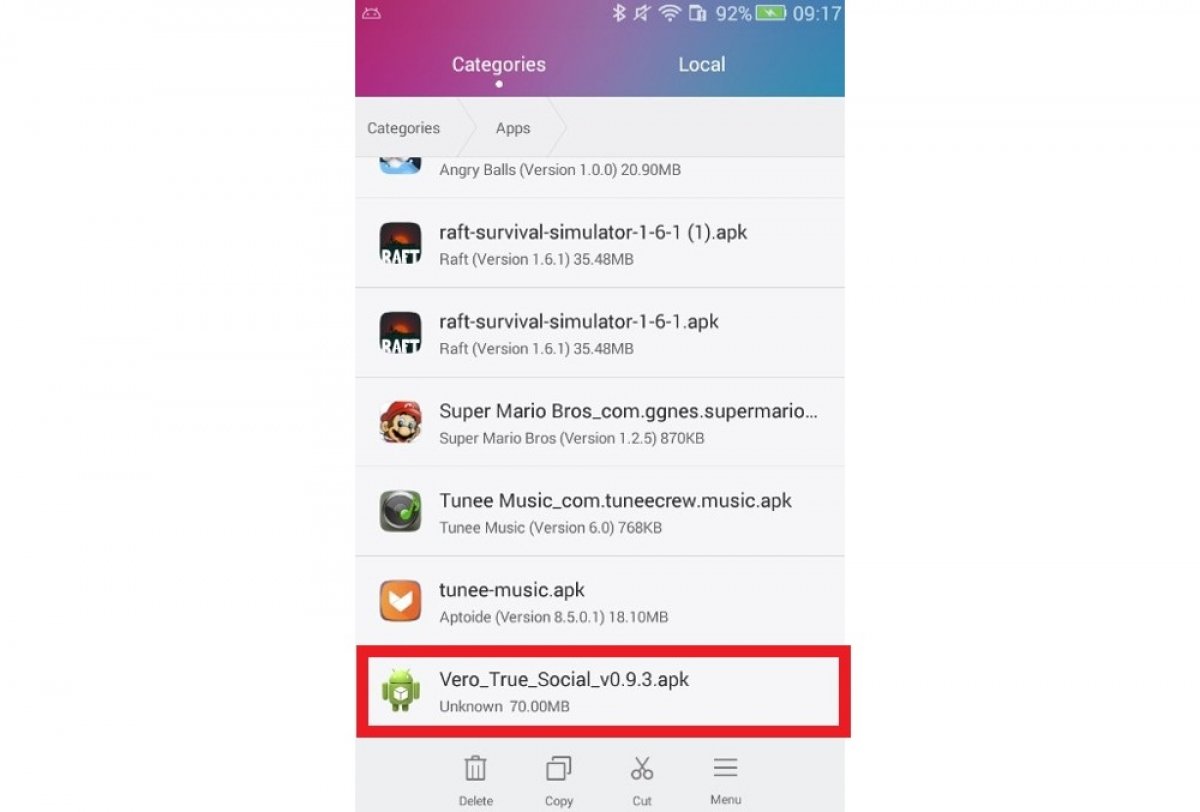 There are two ways on installing Vero on your Android device. On the one hand, if you've downloaded the APK file from Malavida, you only have to carry out the following steps:
Step 1: once you've downloaded the APK file, go to the corresponding folder which you can access from your file management application. You can also run the installation file from the notifications tray by tapping its icon.
Step 2: the installation program will open and you'll simply have to click on Install and wait for the process to finish.
Step 3: once you've installed the app, simply close the installer, being able to launch the app at that very precise moment and also delete the APK from our device. This isn't a must but on the long run you might be interested because it will help you to save storage space.
The advantage of turning to Malavida for the installation is that, apart from offering you the APK that you can save just in case you want to reinstall the app without requiring an Internet connection, we're going to tell you about all the latest updates and features, as well as tips and tricks to help you to use it.
If you went to Google Play to download the app, you already know that you'll have to hit the Install button in the Android marketplace to download and install the app automatically.
Vero - True Social is a social network that intends to compete with others of the likes of Facebook, Twitter or Instagram. To do so, its mainstays are the absence of adverts, greater control over the user's privacy and the exclusivity granted by the fact that it's free for the first million users to register.