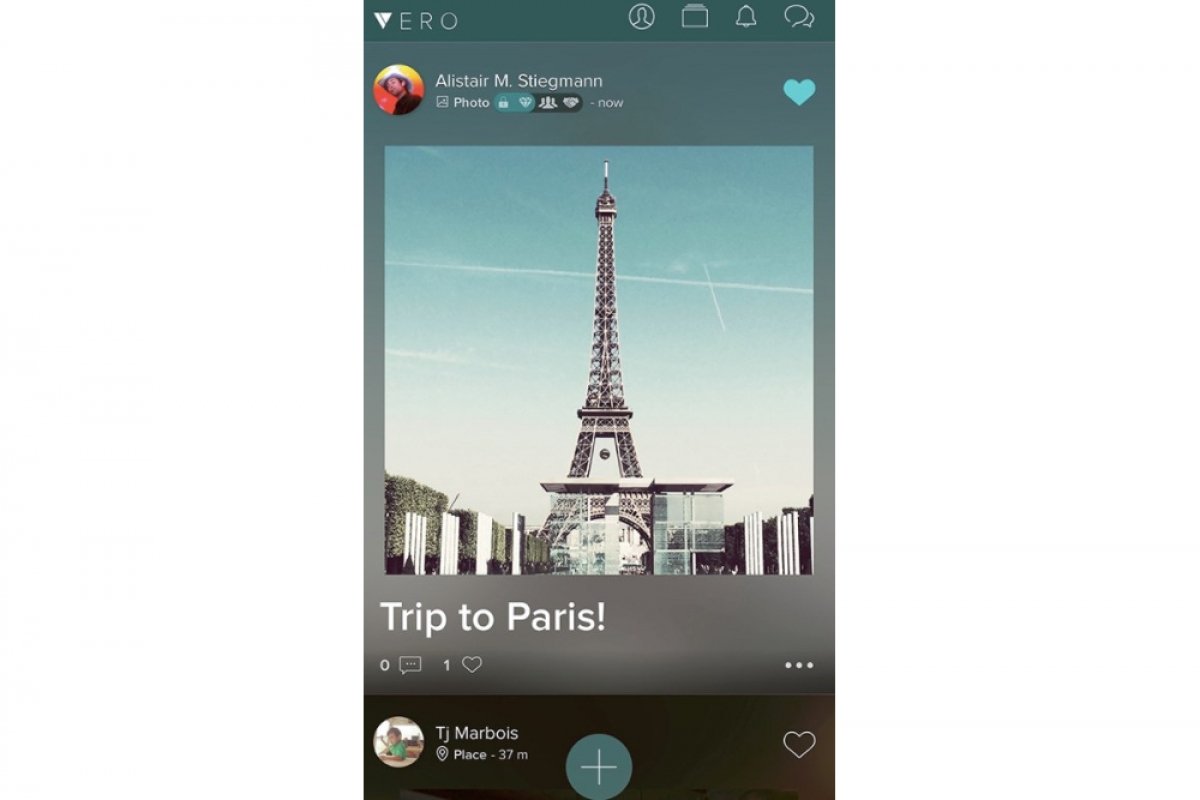 Vero - True Social is a social network created back in 2015 thanks to the money invested by the Lebanese millionaire Ayman Hariri. But it hasn't been until 2018 that it has become tremendously popular. Its purpose to put in touch millions of people that share their daily lives through text messages, photos or videos of the things they do or the places they visit. It can also be used to do online shopping. It intends to compete with Facebook and the rest of social networks, mainly Instagram, with a rather consolidated user base. It incorporates an innovating business model for this kind of online platform: to be able to register on the social network we have to pay an annual subscription fee unless we're amongst the first million users to sign up.
This isn't the only difference regarding the rest of social networks which it intends to overthrow: it doesn't show any adverts to its users either. Its sustainability will depend on the number of users it manages to lure in although it offers us another interesting innovation: it allows us to purchase certain items within the app such as songs and books. Furthermore, through brand profiles, we'll also be able to buy other products such as clothes, helping the app to make money by earning a percentage of each transaction.
All in all, these are its main features:
Contacts sorted in four different groups: friends, close friends, followers, and acquaintances.
Greater privacy control, configuring which contacts can view each publication.
Timeline of publications always shown in chronological order.
Internal messaging system for the direct communication between users.
Contents such as photos, links or places are organized by collections.
Compatible with other social networks of the likes of Facebook or Twitter on which we can share the contents of this social media app.
Built-in search tool to find other users, nearby events or any other concept of our interest.