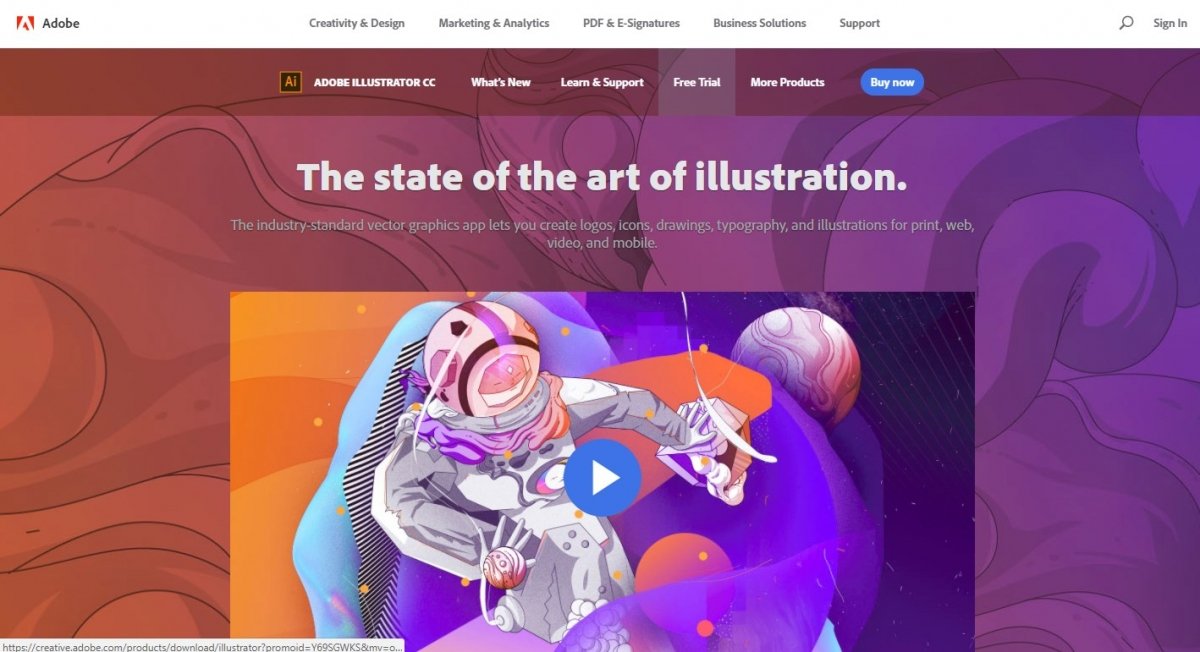 There are several options to be able to download Adobe Illustrator. You can do so directly from Adobe's website or either use the Creative Cloud installer. This other program is basically a download center or manager from where you can get hold of any program developed by Adobe, including this Adobe Illustrator, of course. Let's explain how to do so in the simplest manner, using the specific installer for this program:
Step 1: on Adobe Illustrator's datasheet, you'll have to click on the green Download button.
Step 2: this click will take us to a second page to confirm the download where we'll have to click on the green Download button once again.
Step 3: now you'll be taken to Adobe's official web. You don't have to press any more buttons as the file will start downloading automatically to your download folder. If everything has been done correctly, you'll be shown a message that reads Illustrator is downloading now. You'll simply have to accept the download when the pop-up window appears and the file will start to download.
Step 4: run the downloaded file and fill in the form with your name, email address, password, country, and date of birth. Then, after accepting the terms and conditions of use, answer some simple questions that you shouldn't have any problems with. Once you've completed all the answers, you'll see a new button that will allow you to download the Illustrator EXE file.
Once you've completed these steps, you won't be able to close the installer window until the end of the process, otherwise, the download will be paused. We have no other option that to keep the manager open whilst the program is installed because that's how Adobe has designed the installation process.