Once you have created your Zepeto avatar, the next step is to customize it and create your identity so that it stands out from the rest of Zepetos. For this, you have all kinds of accessories available, such as all types of clothing, footwear, hairstyles, furniture, and more. Let us show you the steps to follow to customize it with your own style.
Tap on the icon on the right side where it reads Character.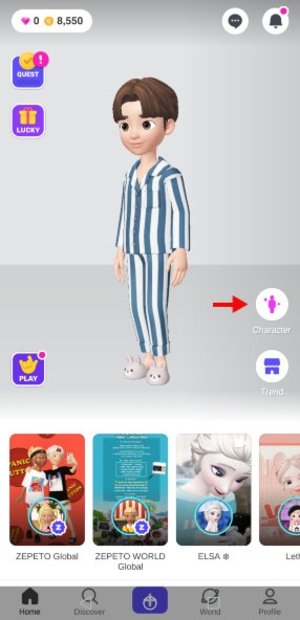 Press the Character option
In this menu, you can set all the possibilities to customize your avatar on Zepeto. You can see the different accessories and check how they look. Just tap on the accessory and it will be shown in the avatar.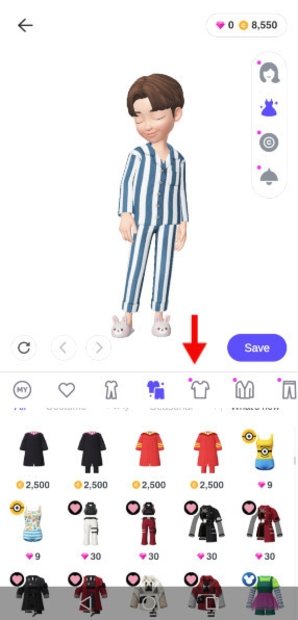 Options to customize your avatar
At the top right, you will see 4 icons, each with its own menu to customize different features.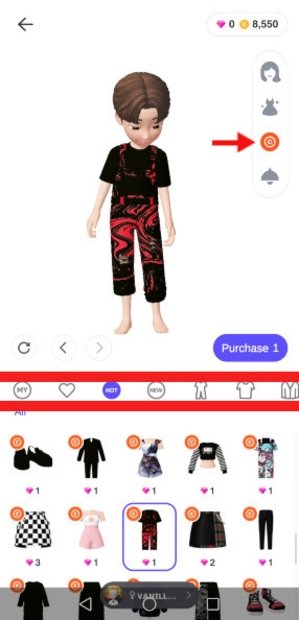 Customization menu
Look at the different options to learn about your customization possibilities. Have fun changing your look and combining accessories.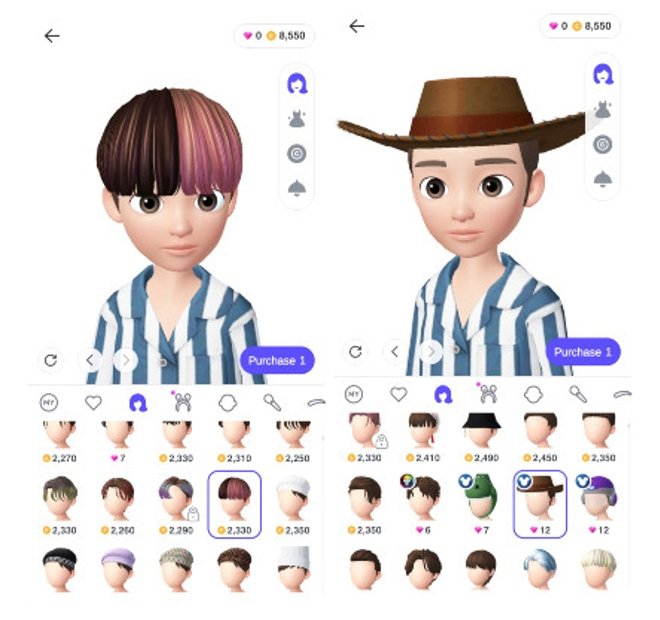 Different options for your avatar
However, note that when you export your avatar image for use in other apps and social networks such as Instagram, Twitter, Facebook, or WhatsApp, you will only be able to export a static version of the image. Gestures, greetings, and any movement you set for your avatar will be visible only within the app. All these features made this Android application one of the best options for creating virtual avatars or alter ego that can be used in other apps.