If you want to customize even more your Zepeto avatar, you must know that all kinds of elements and accessories have a cost in the application. To get them, you need coins, and there are several ways to get them.
Daily coin bonus
By logging in to Zepeto every day, you earn a daily coin bonus, which resets every week. To check the day and the coin bonus we will get, just tap on the Quest button at the top left of the screen.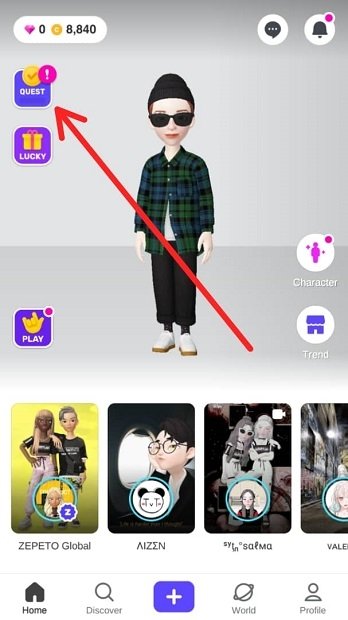 Press Quest
In this section, you must tap on the icon or button shaped like a calendar.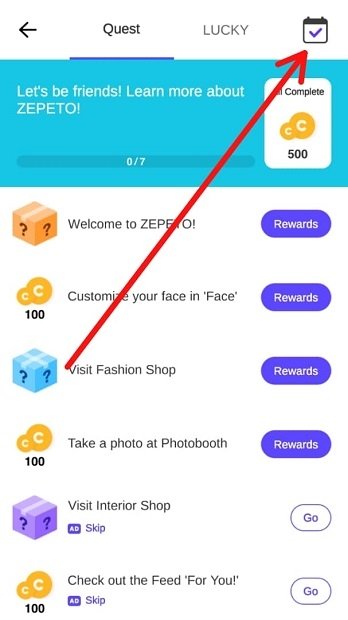 Tap the calendar icon
You will be shown your current daily bonus, as well as the next daily rewards.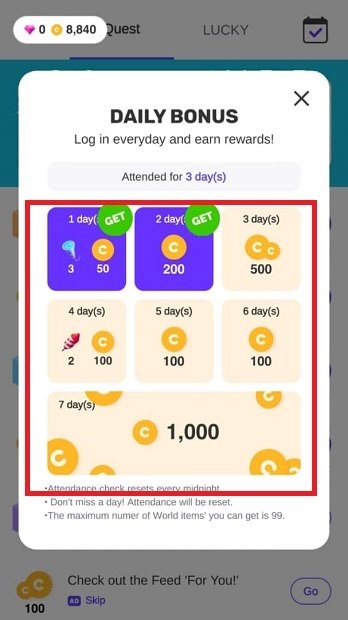 Daily coin bonus
Contests
Another option, and the most used by many users, is to go to the previous section, to the Quest tab. There, you will see various tasks that you can complete from the moment you create your avatar Zepeto.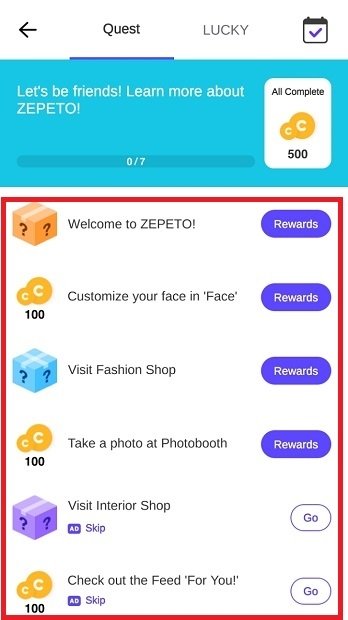 Daily quests or tasks
Tasks are updated daily. You can also try other options by tapping the Lucky button at the top of the screen.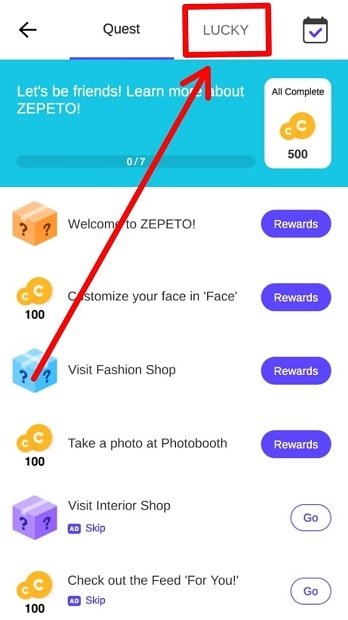 Click on Lucky
With this option, you can spin the roulette and get gems or coins for free. You can also watch an advertising video and double the reward earned.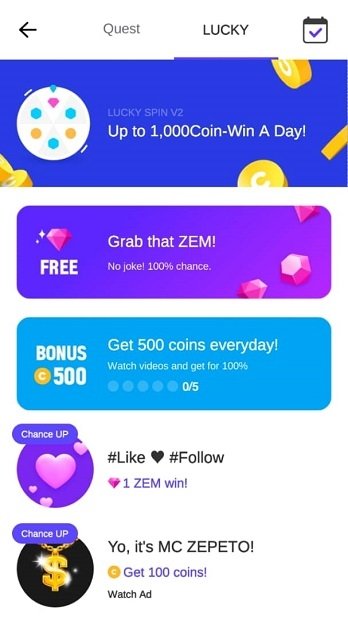 Lucky section
The roulette can give you coins.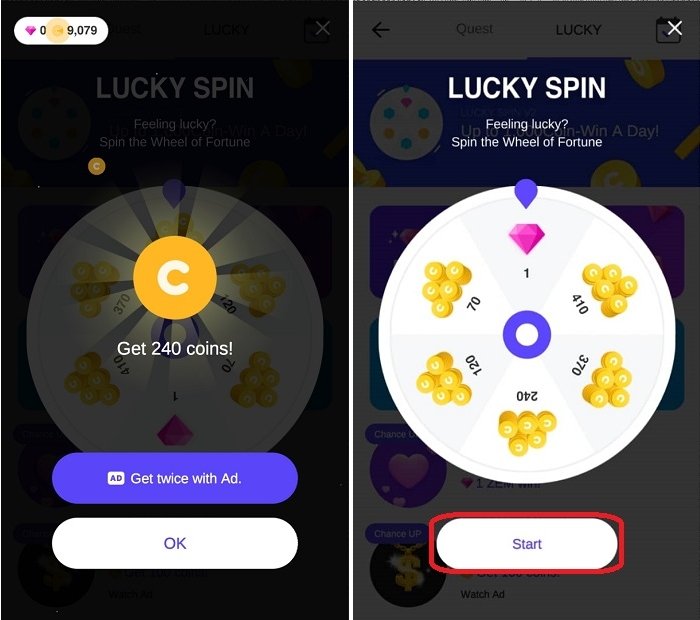 Lucky Spin V2 and reward
You will see that there are many other activities that you can complete and earn fabulous rewards.
Minigames
Another option to earn coins in Zepeto is to participate in minigames like Zombie Run ZEPETO. First, you must tap on the Play button.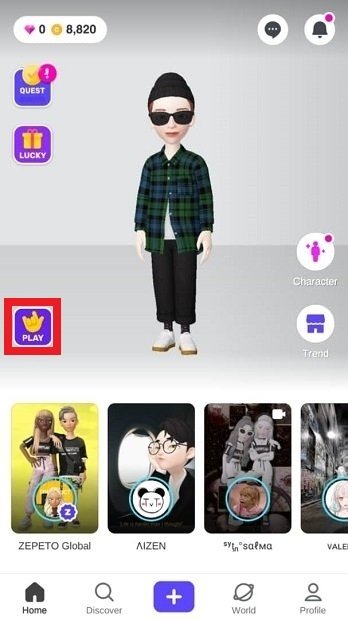 Click the Play button
Then, tap on Zombie Run to start a new game.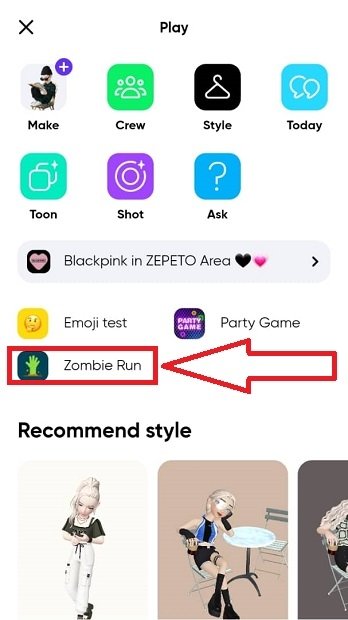 Zombie Run
You can earn coins in every game you play. The reward amount will depend on your performance in each game.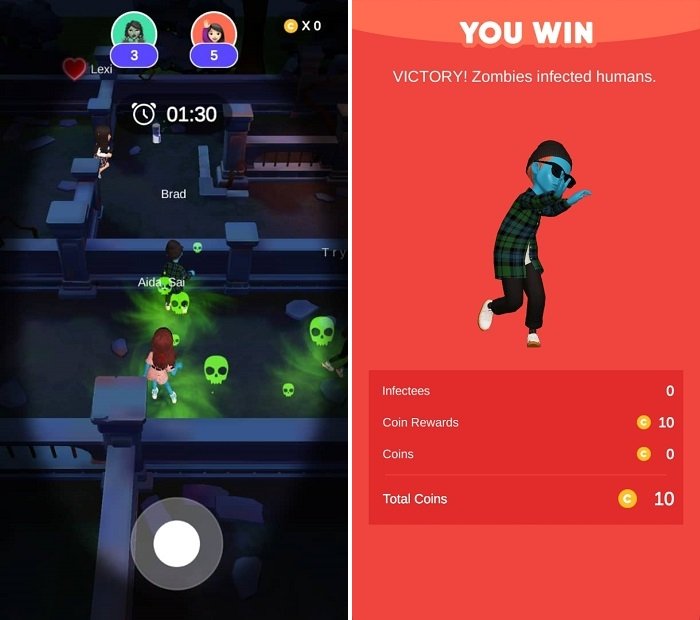 Zepeto's Zombie Run and reward obtained
You can have fun and at the same time earn coins to continue customizing your avatar and make it as unique and similar to you as possible.