Installing Zepeto on your Android phone is very simple, and takes less than five minutes. You might want to install Zepeto after seeing how your friends share their Zepeto stickers and show off their avatars in this famous app. To install the Zepeto app in Android, you must keep in mind the basic requirements that the application needs, so it will indicate to you if it is compatible or not with your mobile device.
How to install Zepeto from Malavida
Start your Android device once you have checked that it has the basic requirements. The first option we recommend is to use Malavida. The installation is done like any other application. If you use Android 7.0 or earlier, you need to activate on your smartphone the option to download applications from unknown sources. If you have Android 8.0 or higher and have not done so before, you will need to grant permissions to your web browser to install applications.
At the end of this guide, you will see the Download button, where you have to tap. In the next step, you have to tap again on the green button so the download can start.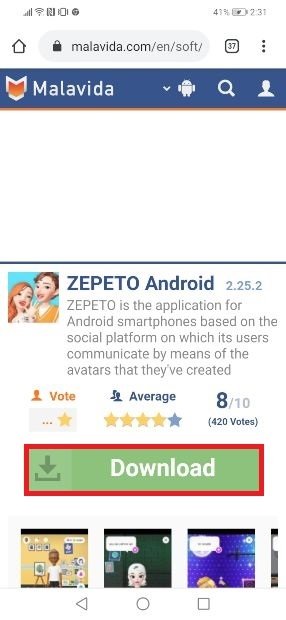 Download Zepeto from Malavida
Repeat the step by tapping the same green button.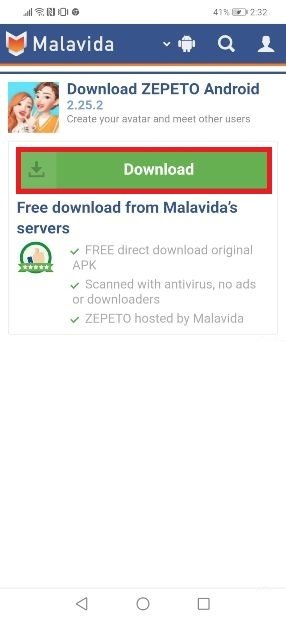 Press Download
Once the download is complete, it will be available in your usual folder. Open your file manager and run the installation wizard to have the app installed in your device.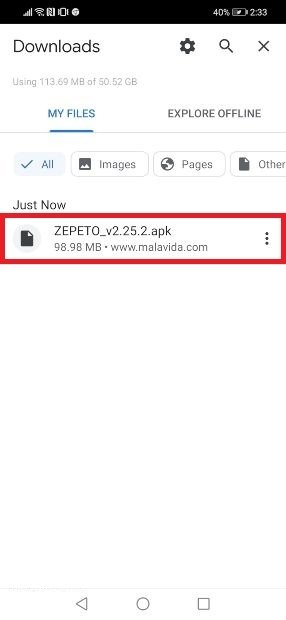 Run the downloaded file
How to install Zepeto from Google Play
Another option to download Zepeto is to use the Play Store. Find its icon on your device. In the Play Store, tap on the search box.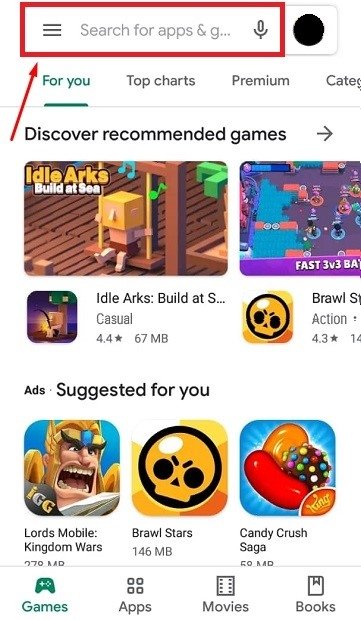 Search for apps in Google Play
You will see a keyboard displayed on the screen. Type Zepeto, and tap on the magnifying glass icon.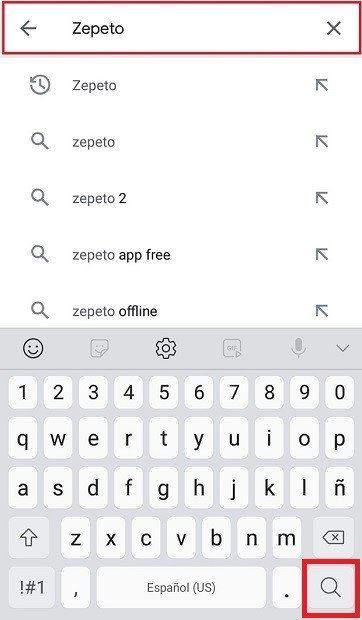 Search for Zepeto
You will be directed to the application. Now, tap on the Install button of the app.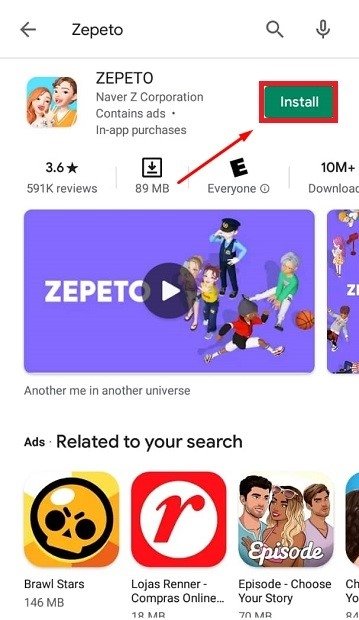 Press Install
Accept the permissions required by the app to operate on your device, and then, wait for the download to finish. After a few minutes, you will have the application installed. To run it, you must tap the Open button.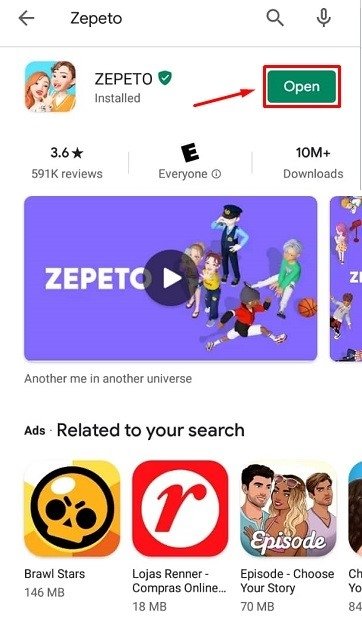 Press Open
In a few minutes, Zepeto will be available for its first use on your Android.