Google Maps is one of the most widely used mapping applications. Although its main functions are related to navigation and business search, it also has other tools that will get you out of trouble in specific situations. These include getting coordinates by selecting any point on the map. How can you find out this information with Google Maps for Android? Let us tell you about it.
First, open the application and look for the point on the map you want to know the coordinates of. You must get as close to the actual point as you can. Otherwise, the information you are looking for may not appear.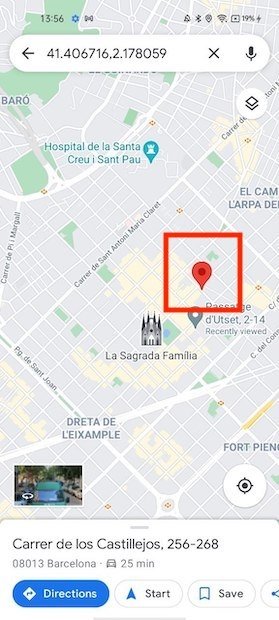 Set the position on the map
As soon as you point to the location, the coordinates will appear in the search bar. However, if you tap on it, these will disappear and the street name will be displayed. If you want to copy this information to the clipboard, open the pop-up menu below.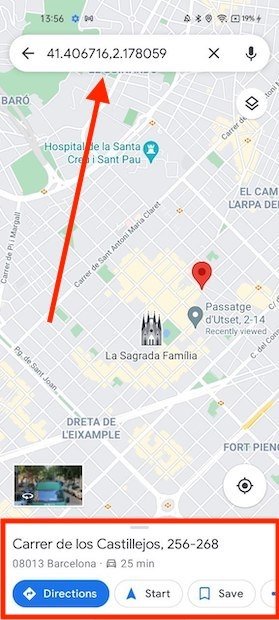 Open the contextual menu
Scroll down to find the exact coordinates.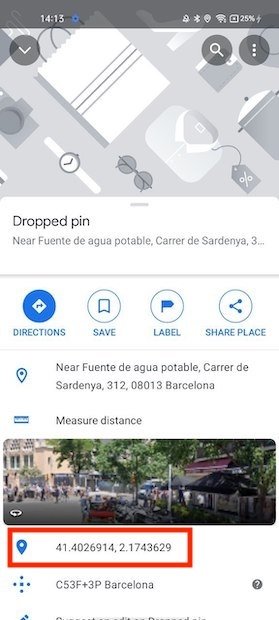 Check the coordinates
Tap on them to have them automatically copied to the clipboard. You will get a message confirming that this action has been completed successfully.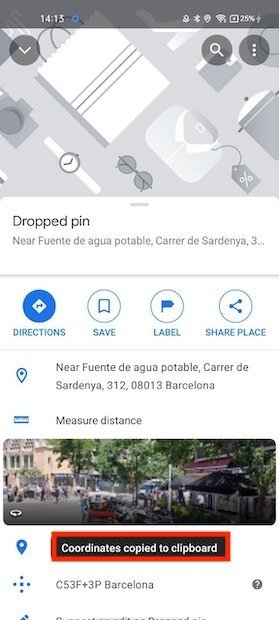 Coordinates copied to the clipboard
Now, you can paste the coordinates into another application. You can also use this information to find the location on Google Maps in the future. All you have to do is type it in the search field above. As an alternative method, it is possible to know the coordinates of a location by sharing the link with some messaging applications. These must have the link preview function, as happens in WhatsApp. After marking the place, tap on Share place in the context menu.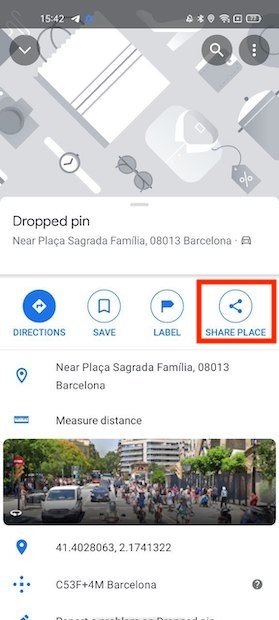 Share a location
Then, tap on the WhatsApp icon.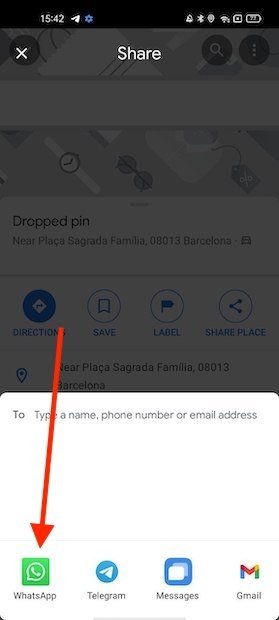 Share in WhatsApp
Select the conversation and send the link. In the preview, you will have the coordinates at your disposal.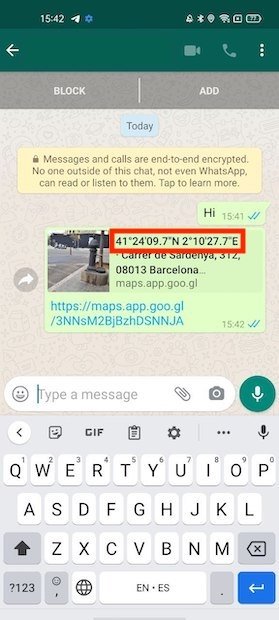 Preview with coordinates
By tapping on the link, the Google Maps application will automatically start.