WhatsApp has finally implemented one of the features that users have been waiting for the longest: multi-device mode on Android. Or as the messaging app wanted to call it: the Companion Mode. This function lets you use the same WhatsApp account on two smartphones at the same time.
The Companion Mode can send messages from an additional device even if the main one is not connected to the internet. This function synchronizes messages between the two smartphones automatically and lets you make calls and video calls from any smartphone with your account.
How to have WhatsApp on two devices at the same time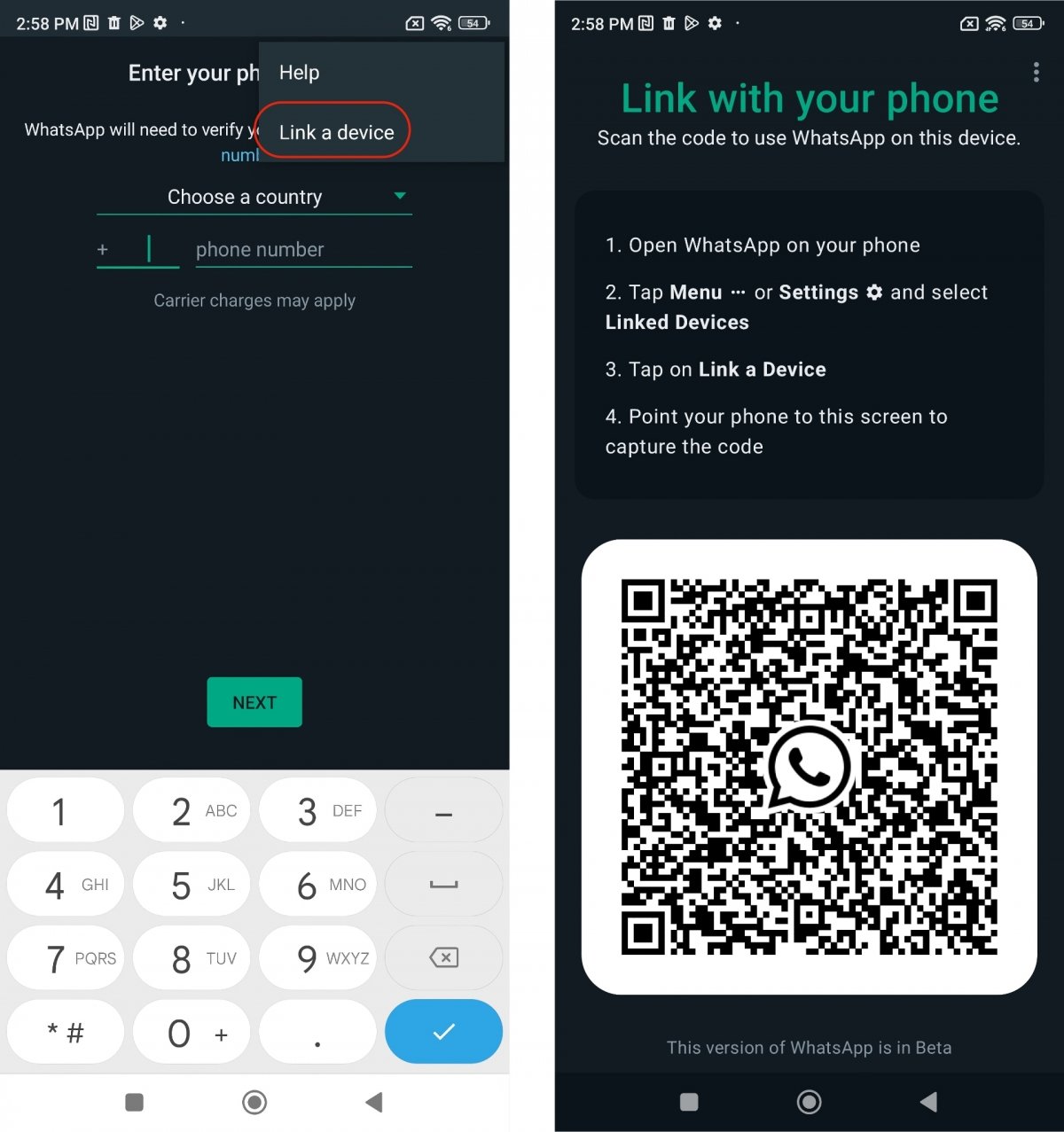 How to sync a WhatsApp account to a second phone
If you have two Android smartphones, activating the Companion Mode is very simple, just follow the steps below.
Download the latest version of WhatsApp for Android on your second Android smartphone.
Once installed, access the registration screen and tap on the three dots at the top of the screen.
Tap on Link device.
Now, follow these steps on your current smartphone. In other words, in the one where you already have your WhatsApp account.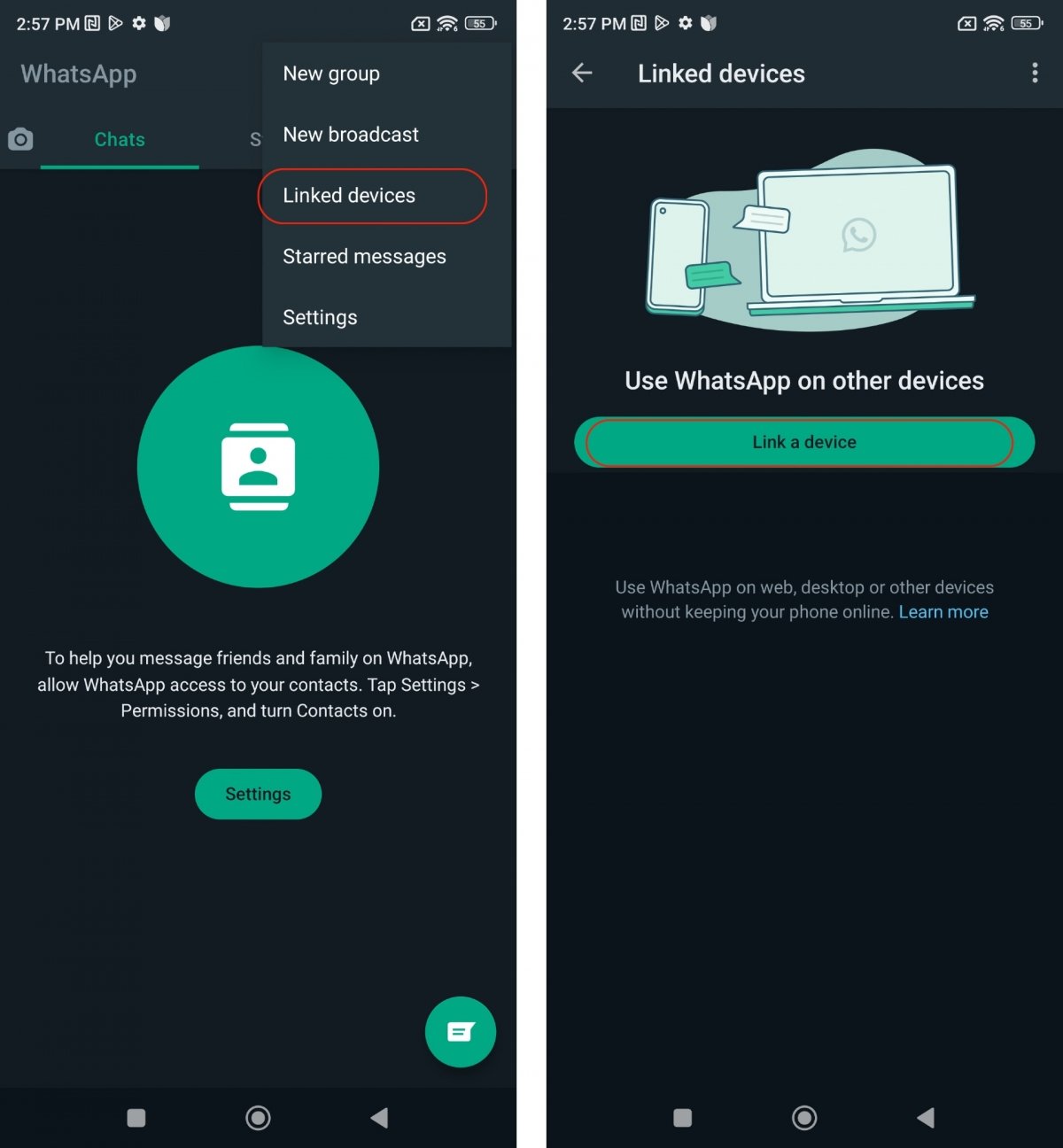 How to link WhatsApp on the second phone
Tap on the three dots at the top of the screen.
Tap on Linked Devices.
Tap on Link device option and focus the camera on the QR code.
After a few seconds, WhatsApp will load the messages and all the media files you have shared from your primary smartphone. You can log out whenever you want by accessing your account settings or uninstalling the app. Remember that you can link up to 4 devices and that the primary smartphone does not need an Internet connection.
Additionally, you can use two WhatsApp accounts simultaneously while also using the web or desktop version of WhatsApp.