Zepeto is an application that is available for Android mobiles and iOS devices. It has a large number of users, who use the app every day. How to use Zepeto usually varies for each user, so we will show you the essential steps of its use.
In this popular app, you can create an avatar to your own image, which you can edit with the different aesthetic details available in the application.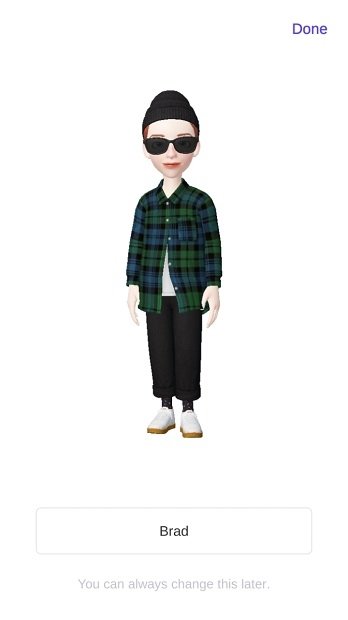 Zepeto avatar
From changes in physical appearance to closet changes, in Zepeto, everything is simple. If you want to create an avatar the easy way, just choose a photo of you from the app, and it will create an avatar representation of you in a few minutes.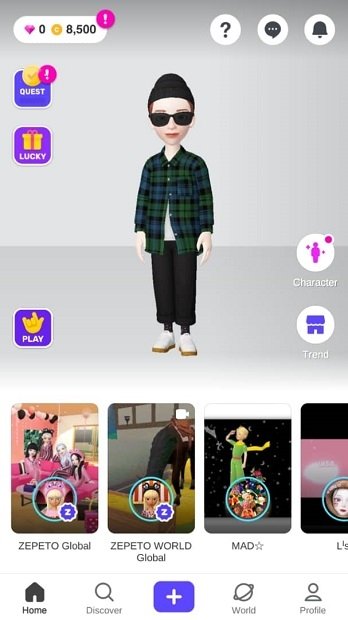 Starting the app
Among all the options available for customizing your avatar, you will notice that you can get some items for free. But if you want something a little more customized and unique, you must make in-app purchases.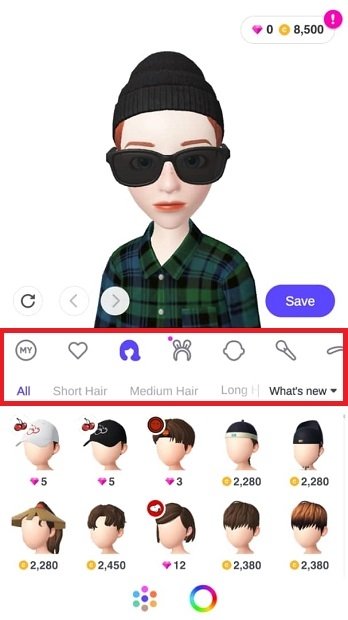 Customize your Zepeto
Once you have your customized Zepeto avatar, you can make stickers from it, to use them in different compatible applications, such as WhatsApp and Telegram. This is because Zepeto lets you export your characters.
The app lets you create avatars and make stickers from them while also working as a social network where you can share with users from all over the world. In the same way, you can invite your friends to join Zepeto, and enjoy the options available in the app.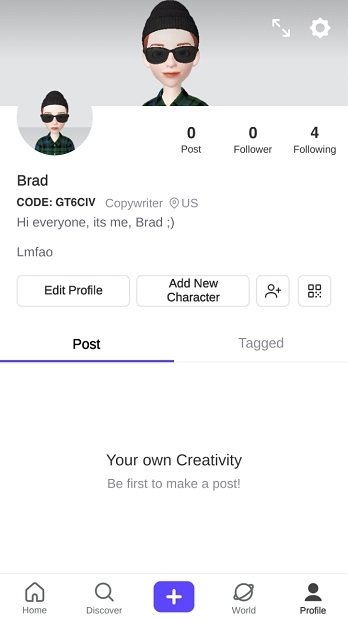 User profile
Like other social networks, you can follow or be followed by other users, hold meetings in original Zepeto rooms, interact with their avatars, and much more.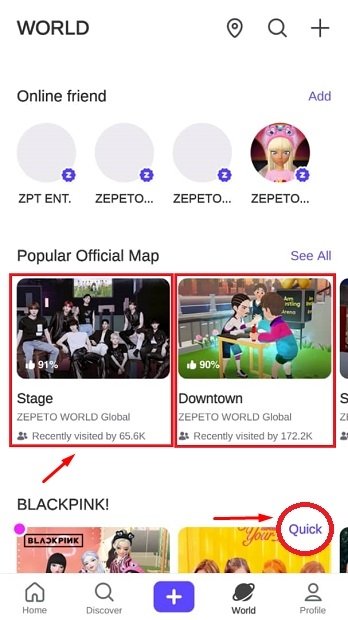 Visit other Zepetos
To do so, just tap on "World", and you will be able to see the different rooms available. You can also join quickly by tapping on the Quick Circle button.