A Zepeto is a name given to the digital avatar, or it could also refer to our virtual self created in the Zepeto application. This avatar can be customized in different ways with the options and elements available in the app. Some of them are:
Facial features: You can modify every aspect of the face of your character, such as the type of hairstyle, eyebrows, color, and shape of its eyes, beard, or mustache. Everything you can imagine.
Clothing: Dress your avatar Zepeto to your liking. Try a new shirt, a skirt you like, a pair of sunglasses, or luxury glasses. With Zepeto, there are no limits.
Environment: Decorate and place your Zepeto avatar in different places. You will be able to change the furniture and other items in a room or virtual set.
The app has a store where you can buy all kinds of new items to customize your Zepeto avatar.
Creating a Zepeto is easy, and you can do it from the first time you start the app. Start the application, and tap on Start. If you do not have a Zepeto account to log in, you can use some of the options available to link your account to other platforms such as Google or Facebook.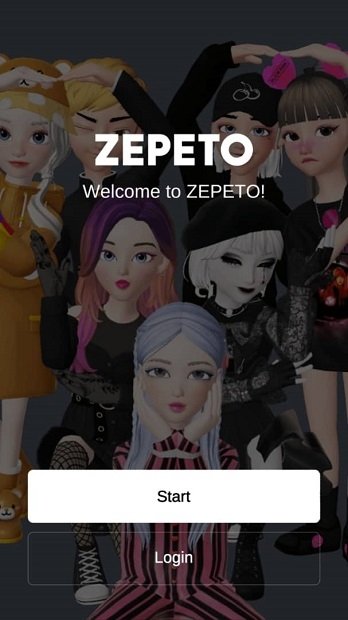 Click on Start
Select the gender of your Zepeto avatar. You can choose from Female or Male.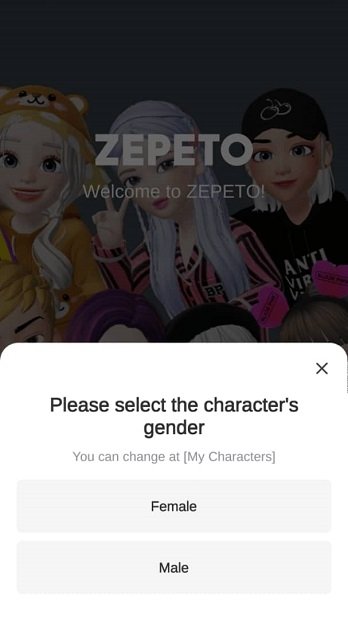 Select your gender
If you want to skip the customization process a bit, and want a Zepeto avatar more suited to you, try choosing a photo from your gallery or take a selfie. With this, the app will automatically generate a virtual clone of you.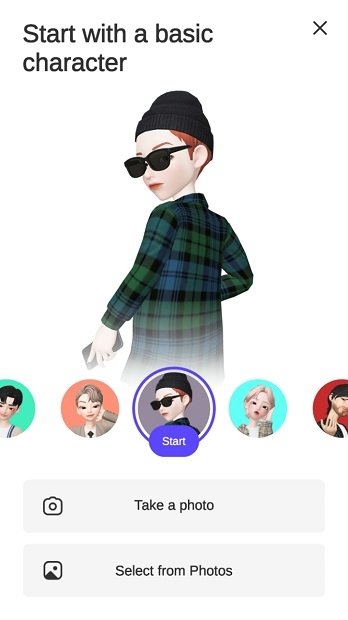 Take a photo or create your Zepeto from scratch
After that, you will be able to modify the aspect of your new avatar Zepeto, from its facial features to the clothes it wears.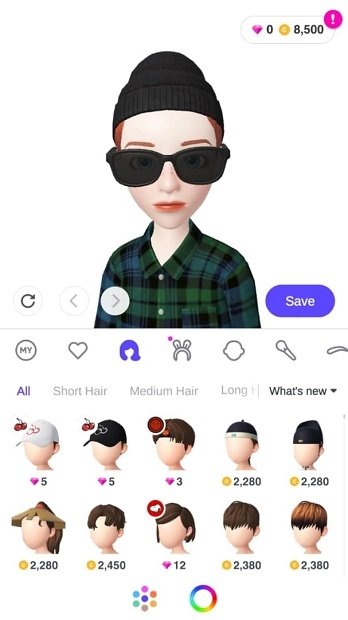 Customize your new character
Once you have finished, all you have to do is tap on the Save button, and the creation of your new avatar on Zepeto will be completed.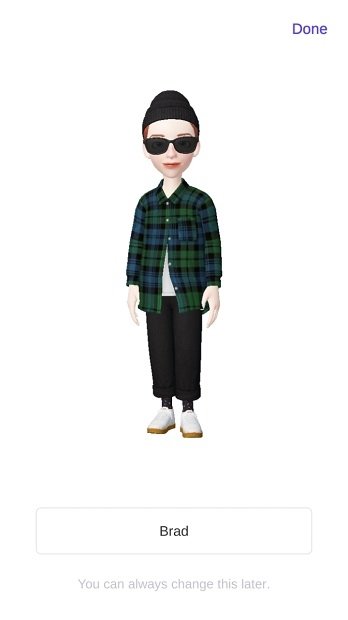 Give it a name
Zepeto has many users that make life in the app. Although since its launch, many speculations are surrounding the famous avatar app. But, do not be shy, be curious, and try to discover what Zepeto can offer you.