On Zepeto, you can compete with your friends, followers, and everybody in different ways. You can try out some of the available mini-games. First, you should know that Zepeto has different mini-games available in the app. If you want to share adventures with your friends or other Zepeto users, just do the following. You must start the Zepeto application. Once there, find near the middle of the screen a button with a crown symbol and the words Play. Tap on it.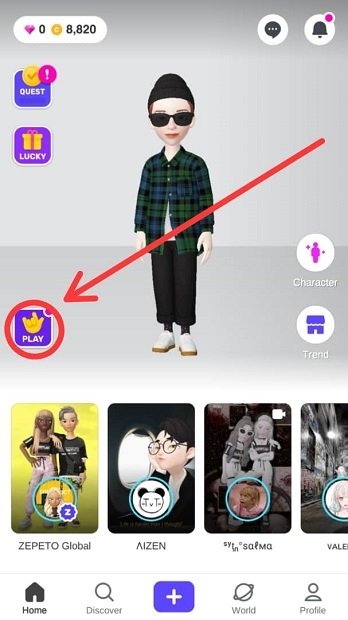 Click on the Play button
Once in the Play section, you will find different activities available.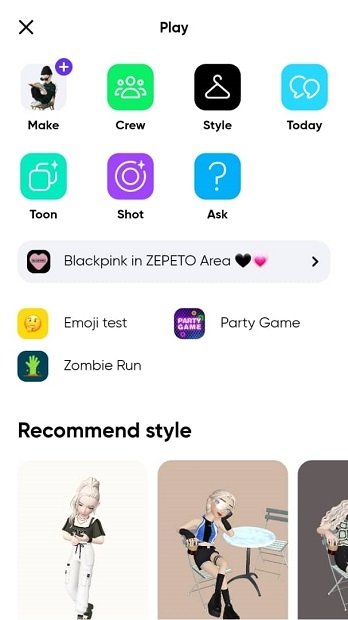 Mini-games available in Zepeto
You can choose an activity and invite some friends to the application to share a good time. You can also try mini-games like the Emoji test.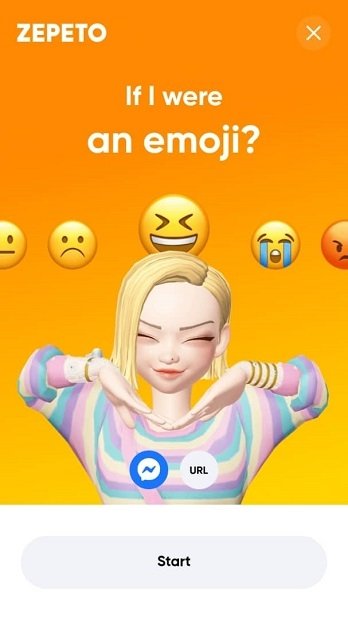 Zepeto's Emoji Test
This game lets you discover what kind of emoji you are.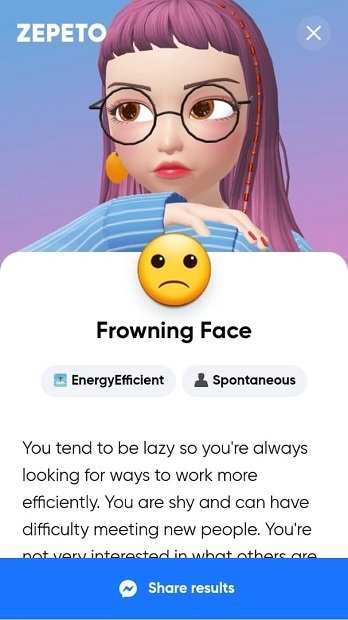 Results of Emoji Test
Also, you can opt for something funnier, like Zombie Run. A minigame from Zepeto where you must run away from other avatars turned into zombies.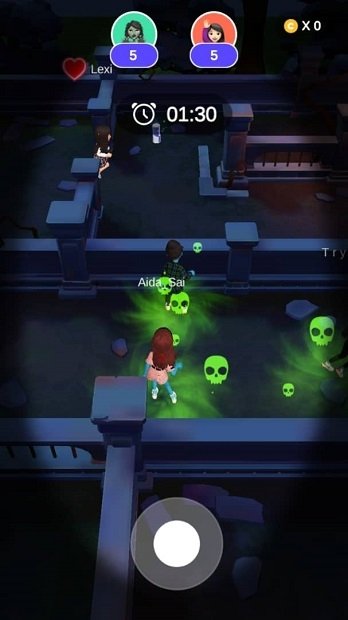 Zombie Run
With Zombie Run, you can get some coins, that will be used to buy new accessories, items, and elements for your Zepeto.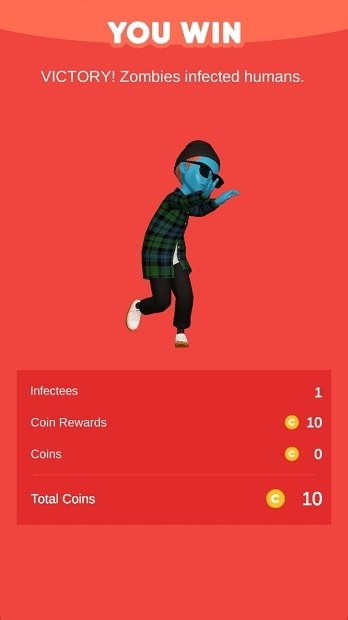 End of the Zombie Run mini-game
In Zepeto, you will be able to have long hours of fun with the different activities and mini-games that are available for you. However, note that the application will sometimes ask you to download additional data whenever you try one of these mini-games for the first time. Because of this, it is necessary to make sure and be careful to be connected to a public or private WiFi network, to avoid the consumption of mobile data. Now, you know what mini-games are available on Zepeto. Wait no longer, talk to your friends so they can join a new activity in the app.