Inserting objects in PowerPoint is one of the most basic functions of the Microsoft presentation software. In addition to text, images, and sound, you can insert videos into your slides. Doing so is very simple.
The first thing to do is to open the Insert menu. There, you will find a button called Media. Click on it to see all the options. In this case, the one you are interested in is Video.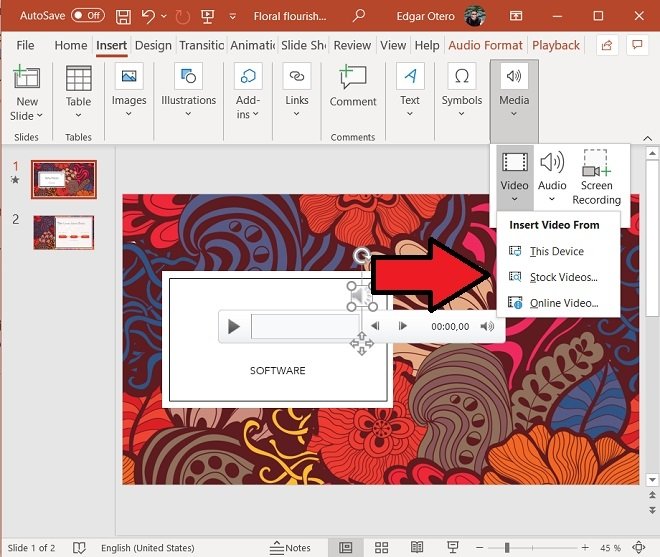 Accepted video formats
The following options are available:
This device. It opens the file explorer and lets you choose a video file from the internal storage of your computer.
Stock Videos. It provides access to a library of royalty-free videos that you can freely use in your presentations.
Online Video. It lets you add a video from online services such as YouTube, SlideShare, Vimeo, or Stream.
If you choose the online video option, you will have to type its URL in the pop-up window that will appear.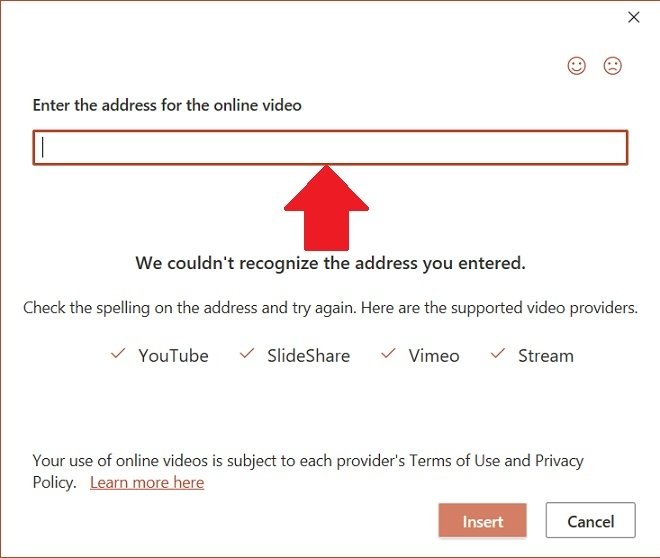 Insert a video from an online service
As for the insertion of local videos hosted on the hard disk of your computer, the following formats are supported:
ASF. Advanced Streaming Format. Responsible for storing synchronized multimedia information. Used for transmitting sound, video, images, and streams over a network. May require an additional codec.
AVI. Which means Audio Video Interleave. This is one of the most popular video formats. It stores sound and moving images and may require an additional codec for proper playback.
MP4, MOV, o M4V. This is another of the most widely used formats for storing video sequences. MOV, for example, is the extension used by Apple devices.
MPG o MPEG. MPG means Moving Picture Experts Group. This type of file is frequently used in Video-CD and CD-i.
WMV. One of the Windows proprietary files. Its acronym stands for Windows Media Video. Its main advantage is that compression is high and it takes up little space.
Remember that inserting many videos in your presentations can considerably increase their size.