To uninstall AppLock, just follow the process you would perform with any other Android application. We remind you of them so that you can complete them if you wish to stop using the app.
Go to the main menu of your device and select Settings.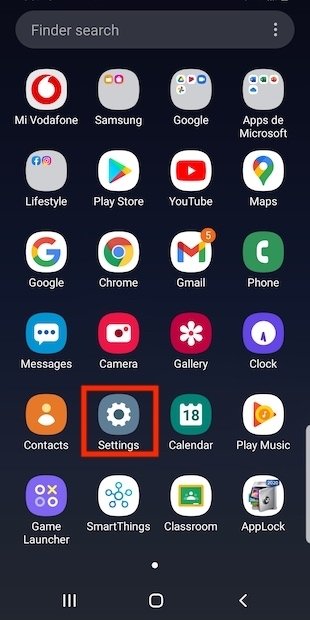 Settings menu
Now, navigate to Apps.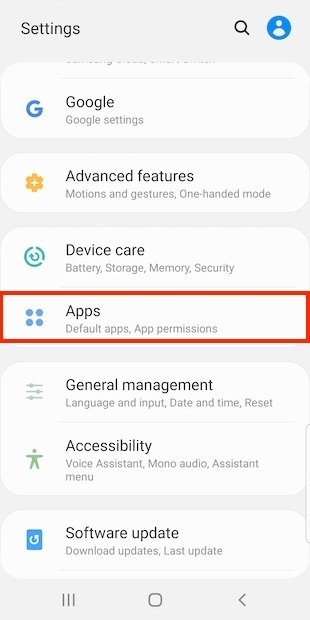 Settings-Apps menu
Search for AppLock and tap on the application.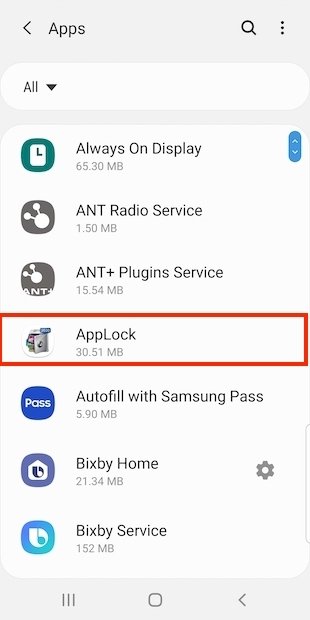 Search for AppLock
Press Uninstall.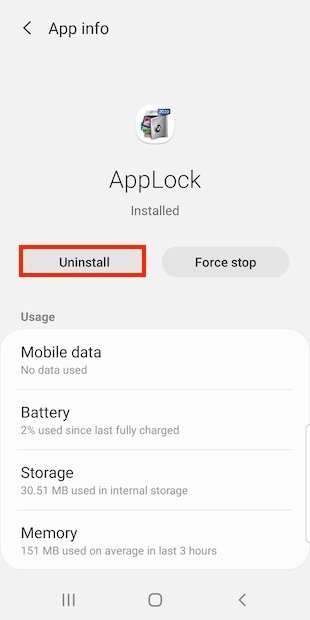 Select Uninstall
Confirm the process with OK.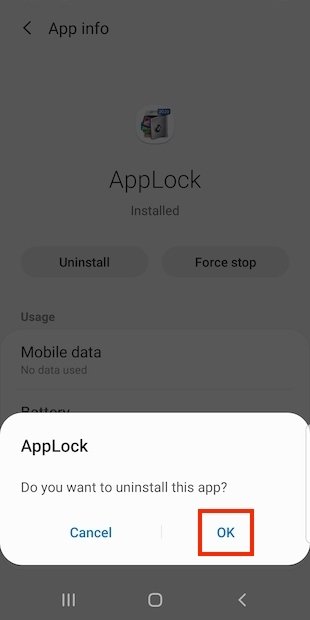 Confirm by pressing Uninstall
You can also perform this process from the Play Store, the app store, as a second alternative. To do so, follow these steps.
In the main menu of your device, tap on Play Store.
Choose the Play Store
In the search box, enter the name of the application and tap on it.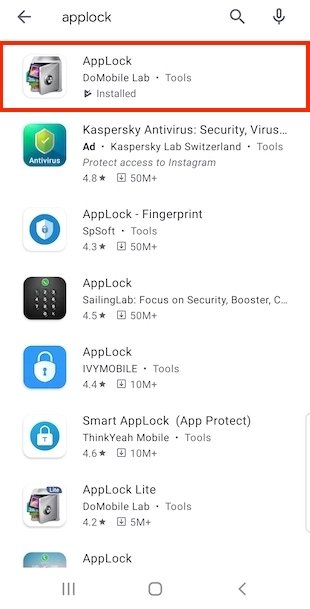 Search for our app
Select the Uninstall option and the uninstall will be done.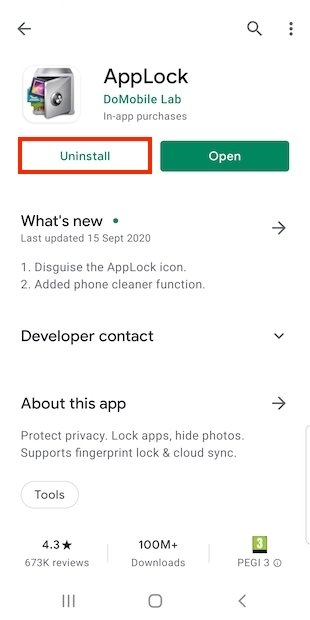 Confirm the uninstallation
However, AppLock lets you block access to Settings and the Play Store on your device. If this is your case, either of the above 2 options would be hindered because you would have to do the uninstallation through the app. To complete it, do the following.
Access AppLock and enter the unlock code or PIN.
Enter a pattern or PIN
Once inside, go to Privacy and note that Settings and/or Google Play Store have the lock active.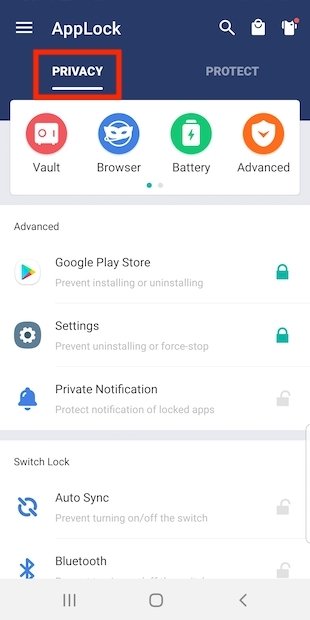 Choose Privacy
Select one or both and tap on Unlock.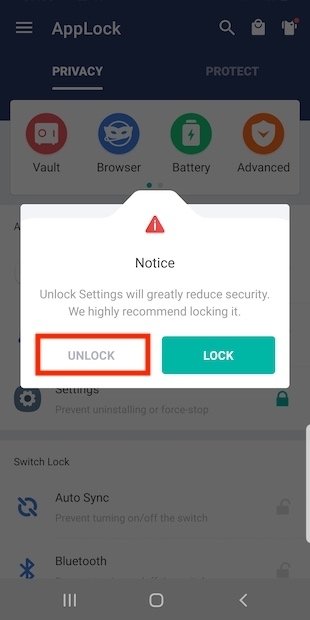 Press on Unlock
Once you do so, you can complete the uninstallation by following one of the steps described above. Any of them will let you get rid of the app.