To transfer files from BlueStacks to Windows, go to the System Apps folder on your Home screen and click on it: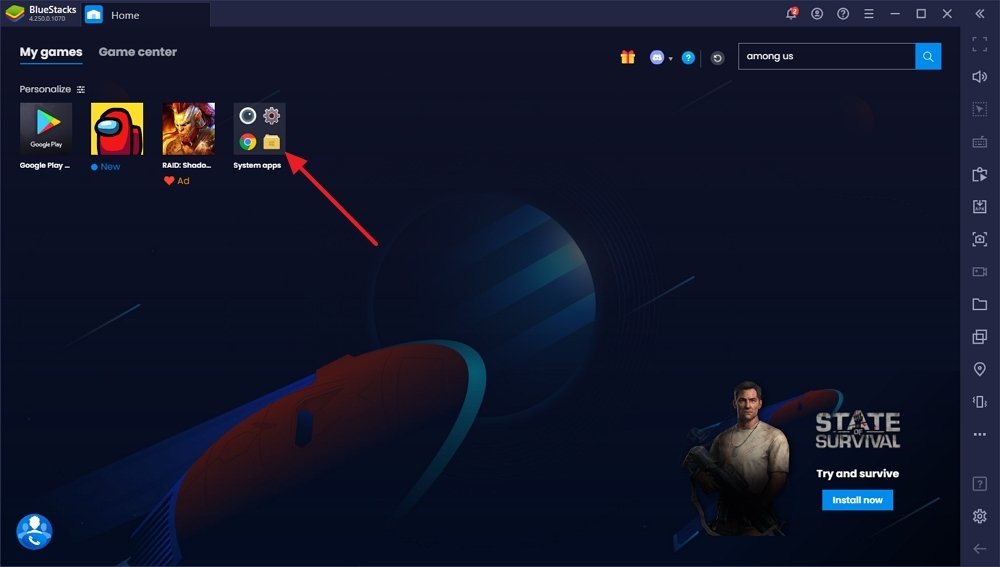 BlueStacks home screen
Then, click on Media Manager: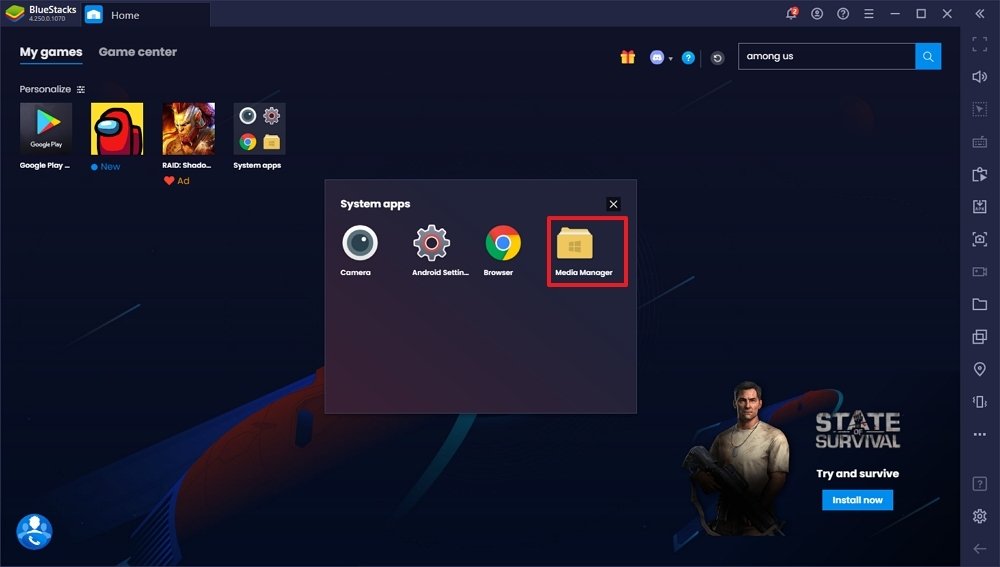 System Apps folder
In the window that appears, click on Export to Windows: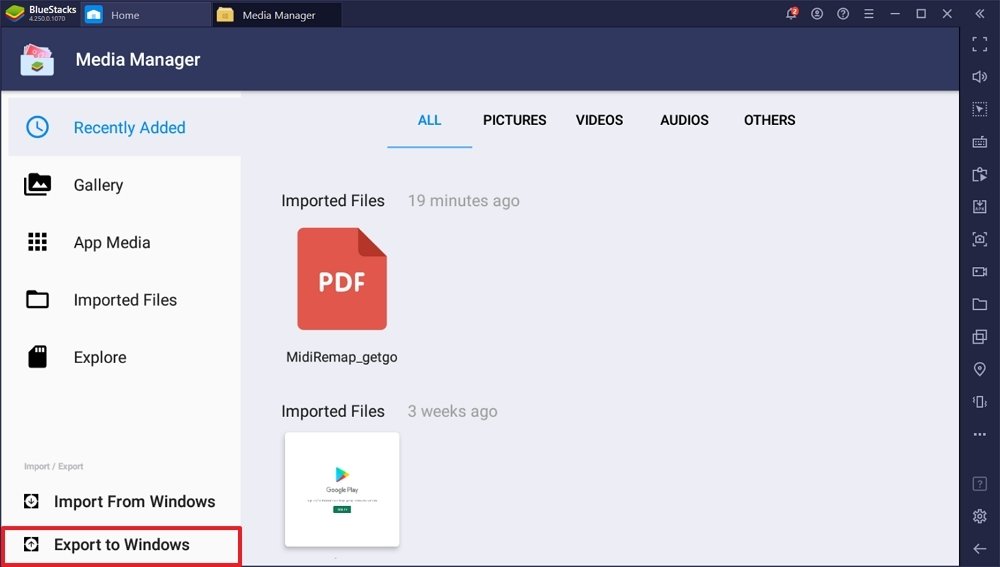 Button to export to Windows
Now, select the files to be exported to Windows. They should be marked in blue, as shown below: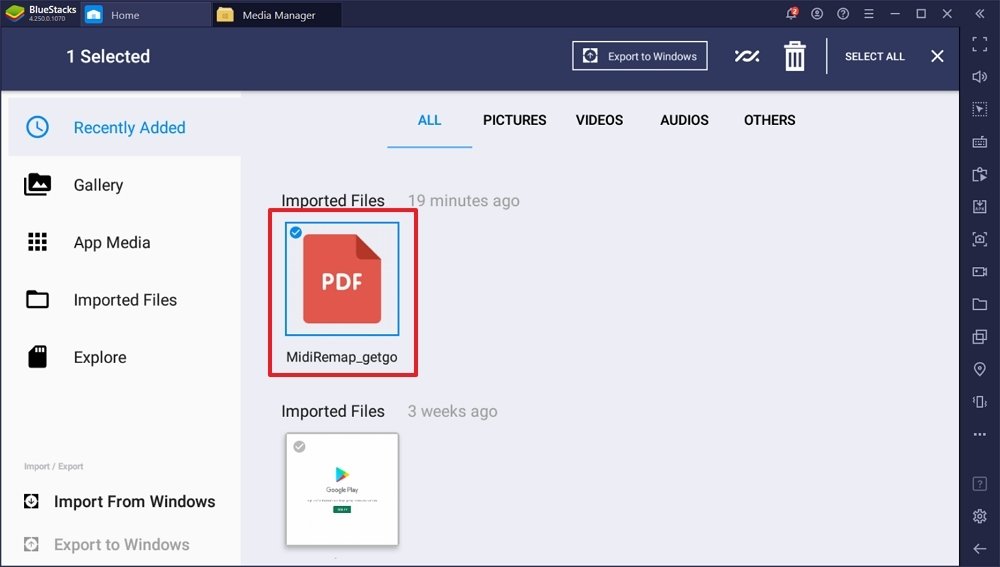 Choosing the files to export
When you have selected the files you want to export, click on the Export to Windows button: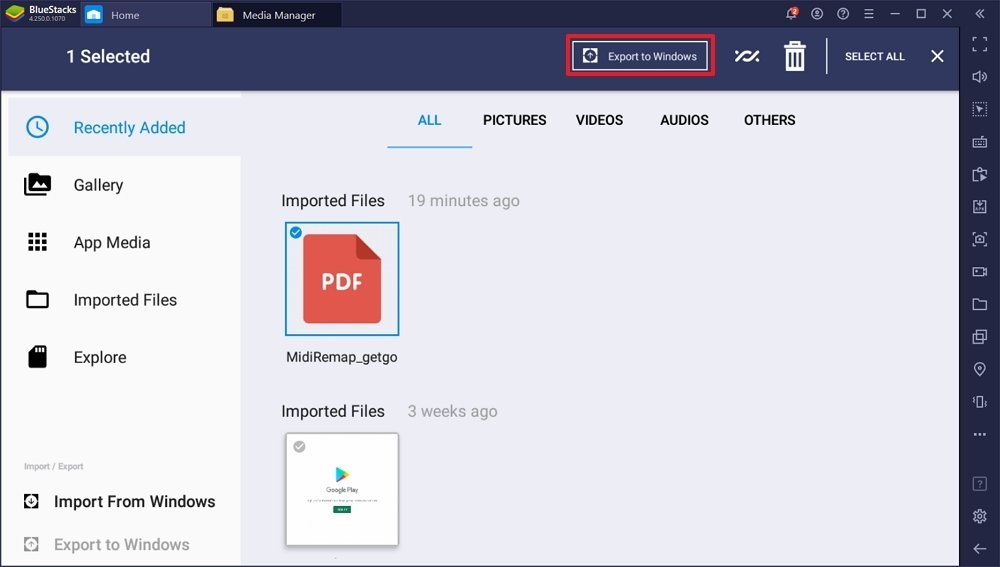 Confirm the export to Windows
A Windows Explorer window will open Navigate to the location where you want to save the file and click on Save: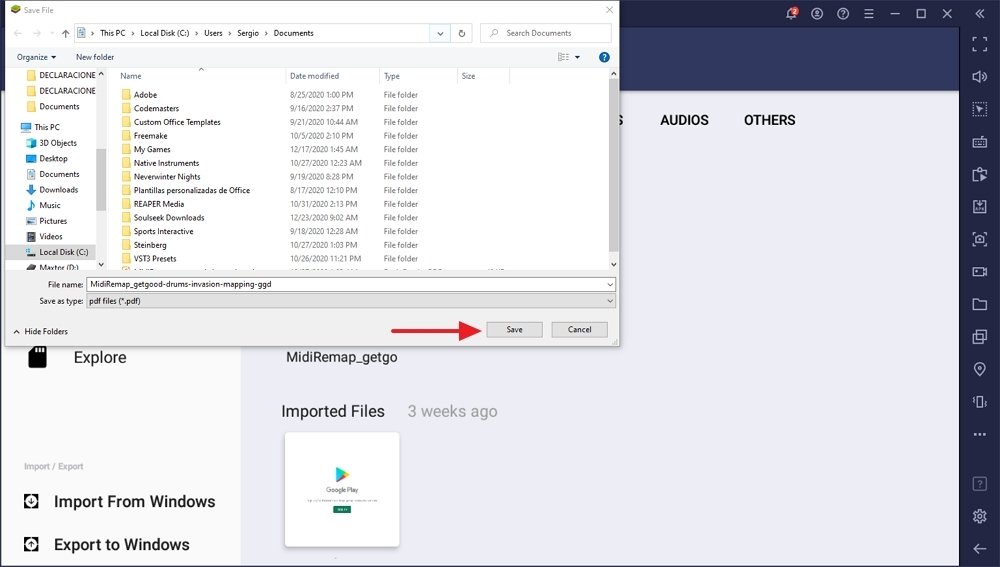 Saving the file on Windows
From this moment on, we can transfer any file we have in BlueStacks to our PC without any difficulty. It is thanks to this virtually seamless integration that BlueStacks has become a reference in the field of Android emulation on desktop systems.
However, it should be noted that one of the strengths of the platform (and one of the features that have gained it more sympathy) is the ability to run Android games on PC without complication.
BlueStacks is, today, the most used Android emulator for personal computers worldwide; far above other software of the same nature developed for this purpose, such as AndyOS, NOX, MEmu, Genymotion, or ARChon. It is one of the few software that continues to receive regular updates and is compatible with Windows and macOS.