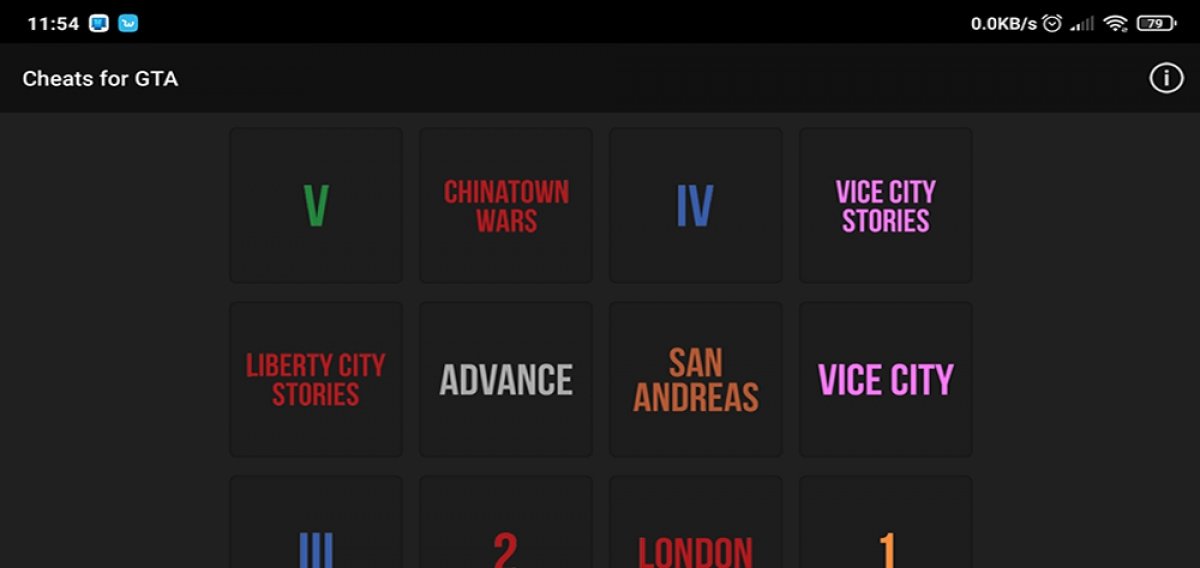 The Cheats for GTA app explains us how to insert cheats in any of the Android versions of the games of the Grand Theft Auto series. However, beforehand you should know that GTA Chinatown Wars is the only mobile GTA version that natively supports cheats. For such purpose, we'll have to follow these steps:
Step 1: open the board to repeat missions as this is where we'll input the codes that will activate the cheats.
Step 2: open the Cheats for GTA app and go to Chinatown Wars in the main menu.
Step 3: check any of the cheats of your choice to get hold of improvements in terms of health, weapons or any other aspect that you wish to modify, and insert the codes in the game's board.
However, does this mean that we can't cheat San Andreas for Android or GTA Vice City, for instance? No, definitely not. You can still cheat turning to the same codes available for the PC version. For such purpose, you'll have to use any of the following two methods:
Having a tablet or smartphone compatible with USB OGT. That means you'll be able to connect a UB keyboard and insert the same cheats available for PC. You'll have to do so typing in the words during the game and without leaving any blank spaces.
Downloading applications such as GameKeyboard or GamePad that activate a keyboard similar to that of a computer and that will allow us to type in the cheats of the PC version of Grand Theft Auto.
We have to point out that, except for the above-mentioned case of Grand Theft Auto Chinatown Wars, in the rest of titles, if you save your game after enabling the cheats the latter may remain forever or even corrupt your game without being able to recover it.
And if you want to cheat on other platforms of the likes of PS2, PS3, PC, Xbox 360, PSP, Nintendo DS, Game Boy Advance or Xbox One, you only have to browse through the different versions offered by the app and insert that codes as indicated. In the case of video consoles, you'll have to carry out button combinations, whilst for Windows it's all based on typing in words during the game.