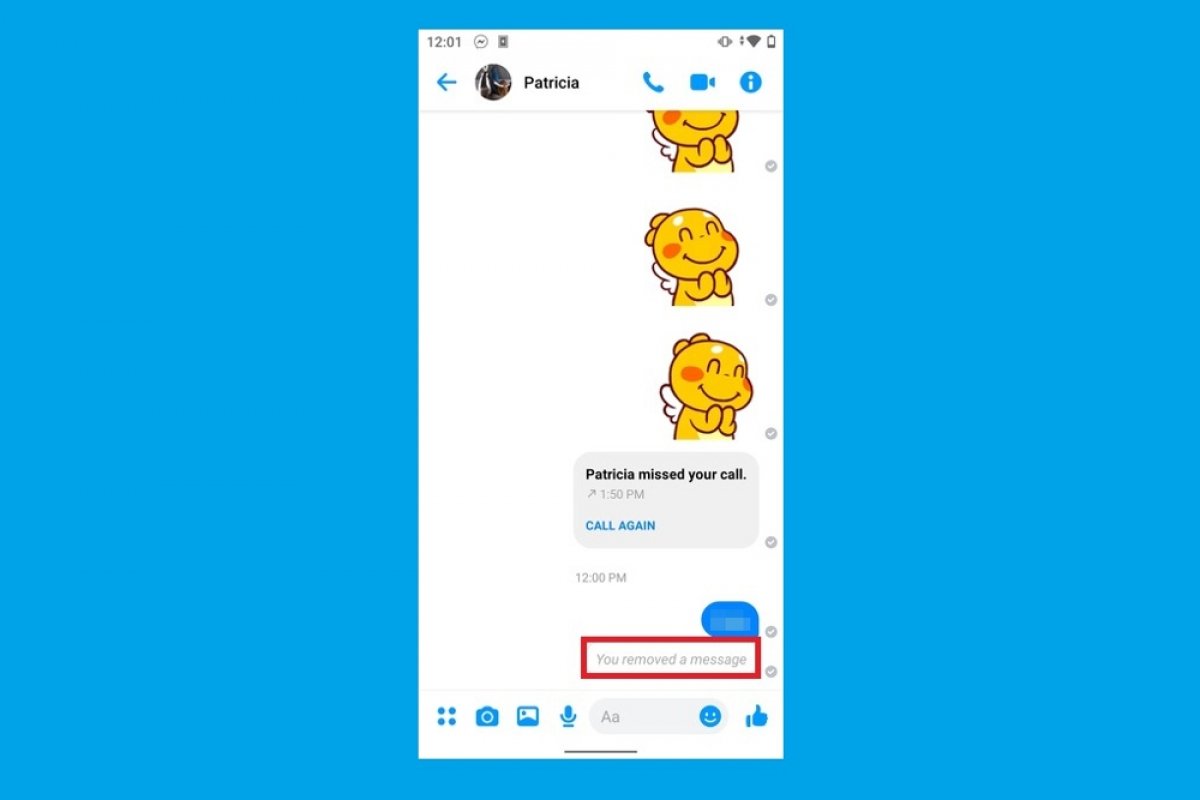 One of the features that messaging applications have had in recent times is the deletion of sent messages. Facebook Messenger lets delete messages in two different ways: for ourselves and for all other users. What are the differences?
The first option lets us delete messages that we have sent, and that have been sent by others, and make them disappear from the screen. This means that the message will disappear only for us. Therefore, the receiver will continue to see it. This can be useful for sorting out conversations and eliminating information or content that we no longer need. Deleting a message like this is very simple. Go to the chat screen. Then, make a long tap on the message you want to delete.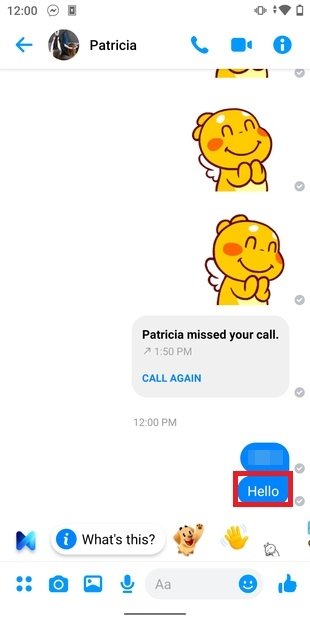 Open the message's menu
From the bottom menu, select Remove.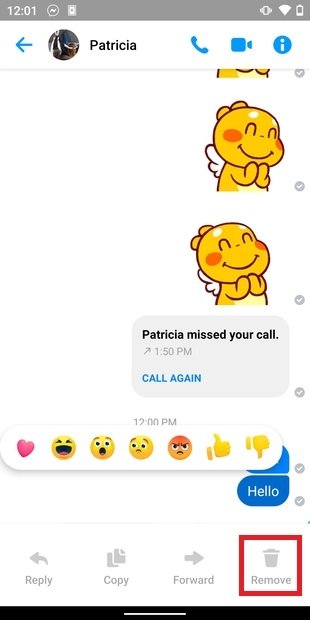 Button to delete messages
Then, tap on Remove for you.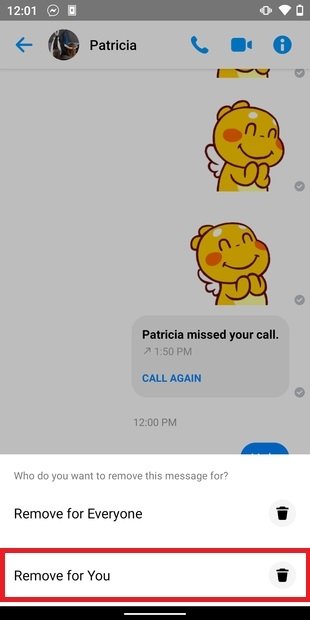 Remove message for me
Confirm that you want to delete the message in the pop-up message by tapping Remove.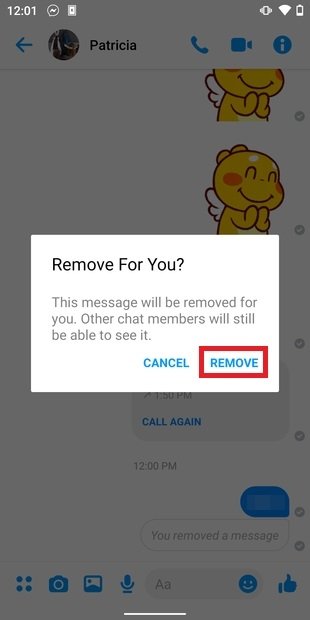 Remove the message forever
After taking these steps, the message will have disappeared from the conversation. The receiver or participants in the group will not know that you have deleted it and will still see it. A deleted message cannot be recovered unless the other user resends it.
As mentioned above, it is also possible to delete messages so that no user can read them. This function works, for example, if we have sent a message to the wrong chat. As you did before, long tap on a message to open the menu. Tap on Remove again.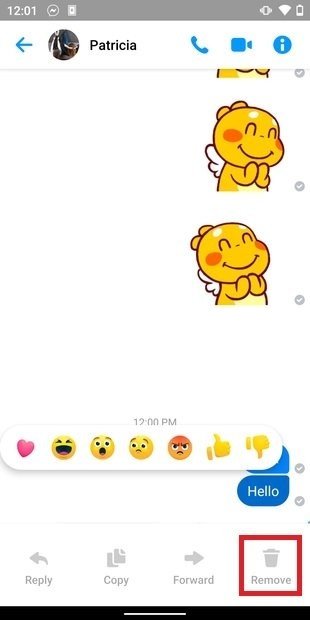 Message removal option in Facebook Messenger
Now, choose the Remove for Everyone option.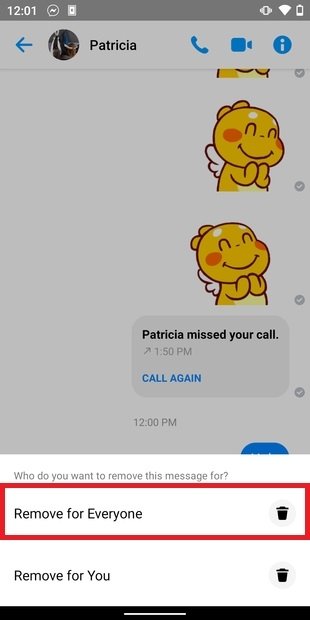 Remove message for everyone
Confirm the deletion of the message by tapping on Remove.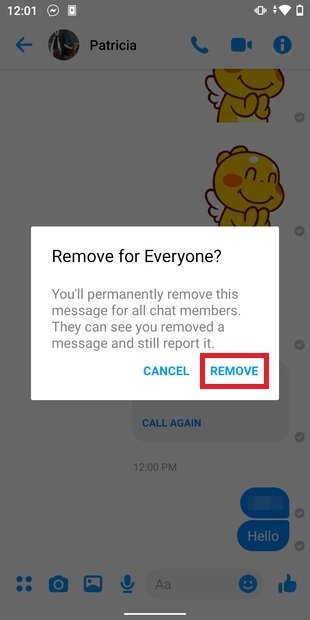 Confirm the removal for everyone
As a confirmation, Facebook Messenger will notify the other user or group members that the message has been deleted. Although they will not be able to view the content, they will be aware that, at some point, there was a message there.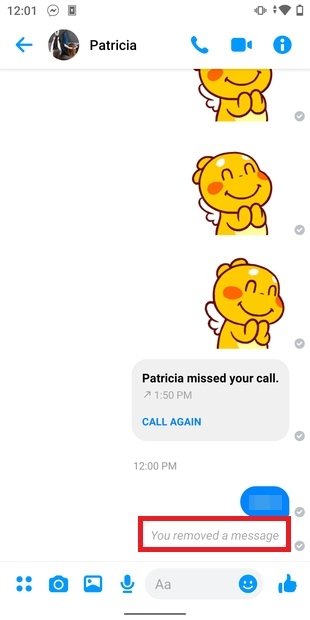 Confirmation of message removed
We must make it clear that only messages that were sent recently can be deleted. Therefore, it is not possible to delete old messages for everyone although we can delete them for ourselves.